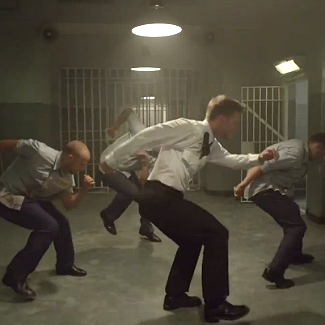 Band of Skulls took to a jail for the music video for the latest single off 2012's Sweet Sour, a rollicking song called "You're Not Pretty But You Got It Goin' On."
The clip, which was directed by Joe Connor, takes place inside a jail, where the convicts attempt to dance their way past a security guard to freedom.
Do they succeed?
Watch the action below and check Band of Skulls' official website for more information.