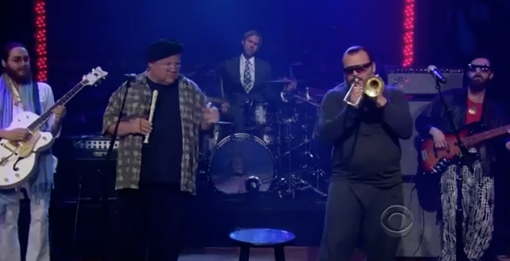 In honor of Record Story Day's participation on Black Friday (Nov. 23), Tenacious D if offering 1,000 copies of a new 12″ entitled "Jazz."
The record clocks in at a healthy 11:43 and includes a download card for a video of the band in the studio.
To demonstrate their latest direction, Tenacious D recently played part of "Jazz" on The Late Late Show with Craig Ferguson.
Watch Tenacious D below and visit their official website for more information.