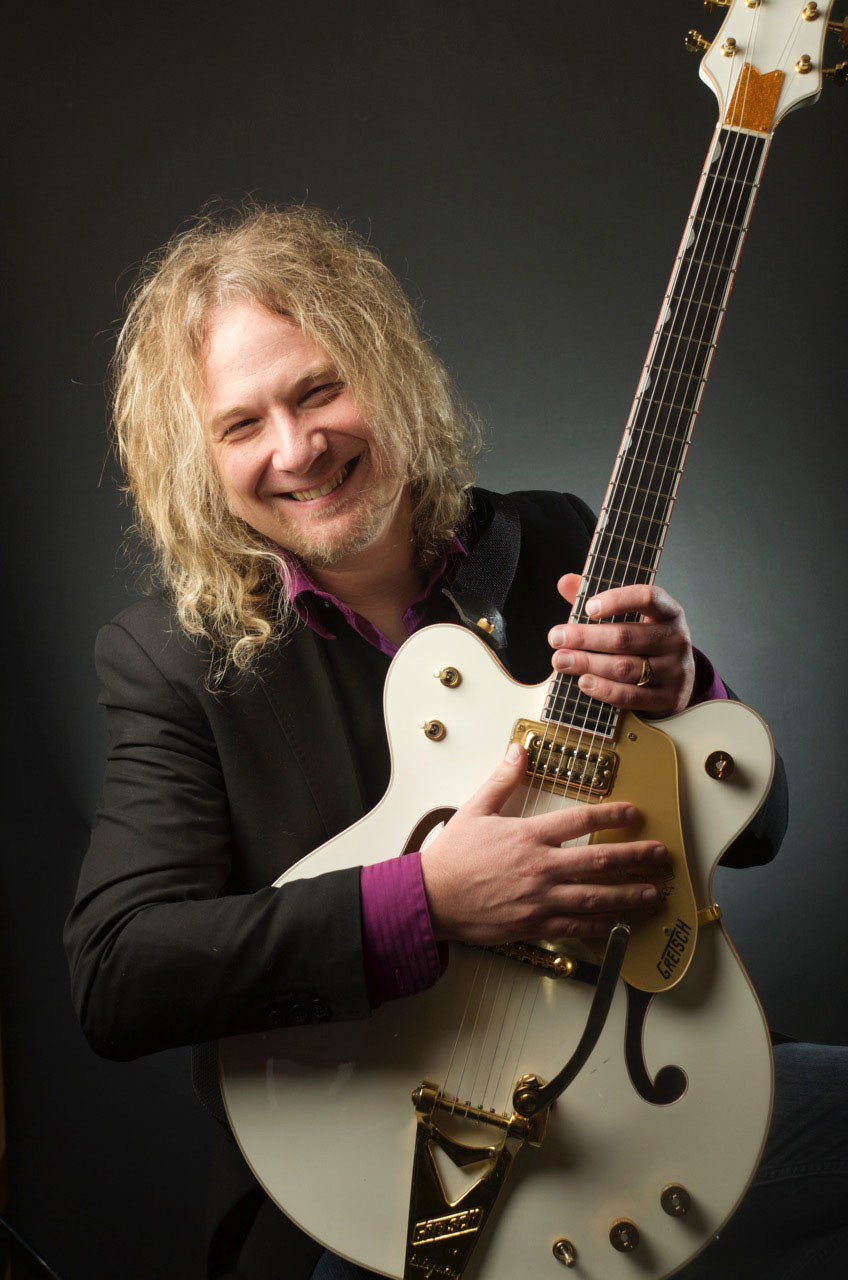 In the January issue of Vintage Guitar magazine, guitarist Ryan McKay of the Crash Street Kids discusses his transition from glam-rock to jazz for his gig with Louis Prima, Jr. and the Witnesses.
After an audition in Las Vegas, McKay's rock 'n' roll roots and rare knowledge of jazz technique proved to be the perfect combination for the jazz outfit, fronted by the son of a music legend.
"Louis wanted people who were comfortable jumping around onstage, but adept at jazz," says McKay.
As the band works on its third album, McKay continues to sharpen his jazz chops, and has also traded in his usual Les Pauls and Marshalls for gear better suited for this job — a Gretsch White Falcon.
"It's gorgeous, and the pickups are perfect for the music," McCay shared with VG. "Out of the box, it was, 'Oh, yeah. That Tone!'"
Despite Mckay's love for jazz, he has not abandoned his rock repertoire. The guitarist has a project in the works with Greg Chaisson and Michael Beck, called Kings of Dust, and it pulls from heavy rock inspirations like Deep Purple and Black Sabbath.
"It's a chance for me to stretch as a player," explains McKay.
Visit Vintage Guitar to pick up a copy of the January issue.