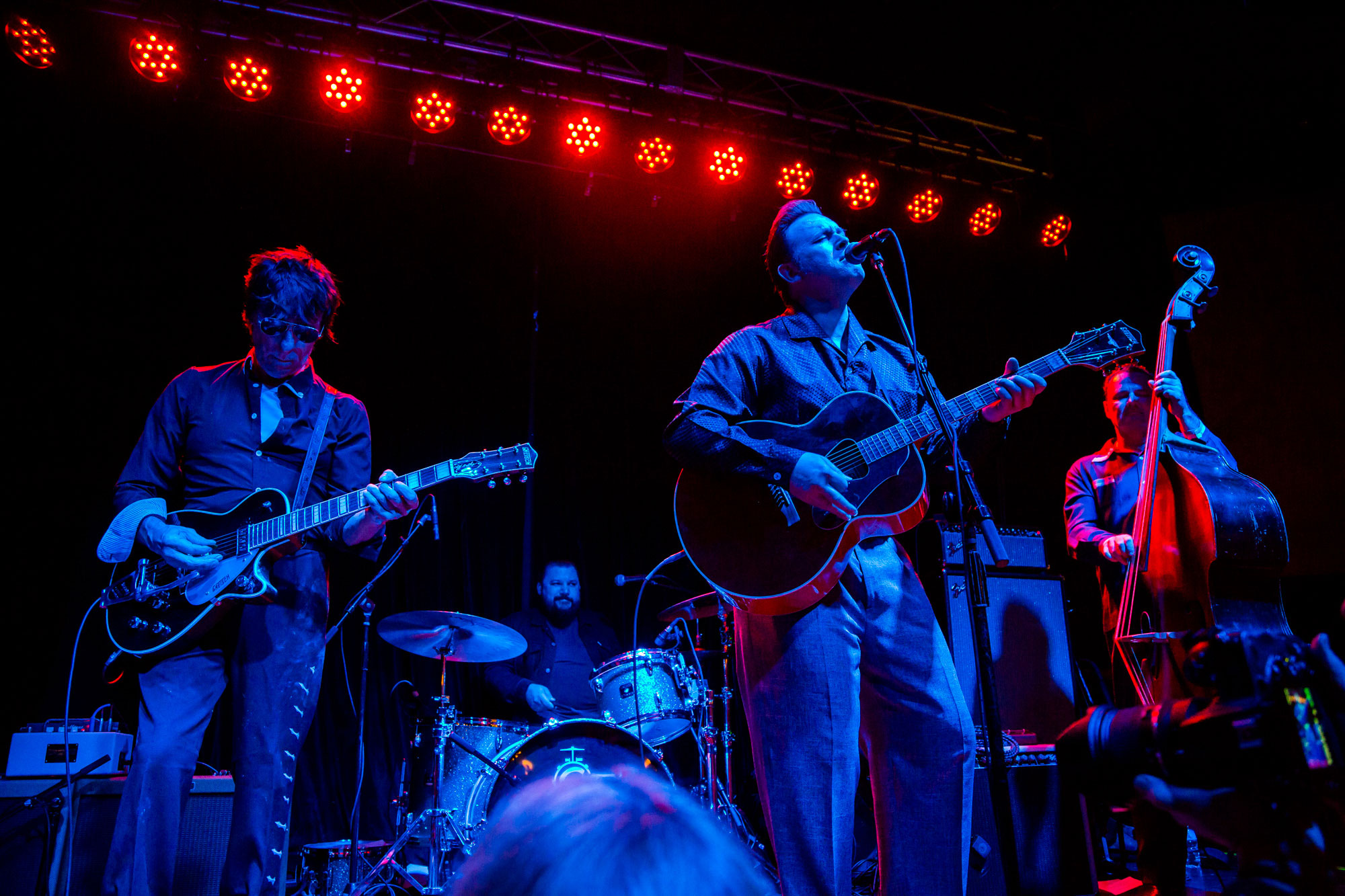 "I lit the fuse – I'll let the rest of the bomb go off now," said Gretsch artist Paul Pigat of Cousin Harley after his opening and blistering rockabilly set at Thursday night's Duane Eddy and Cliff Gallup Tribute Concert in Santa Ana, Calif.
The rest of the bomb being of course, the King of Twang himself taking the stage, followed by UK rockabilly great Darrel Higham and guitar hero Jeff Beck.
With the Observatory's Constellation Room allowing for only 350 people, it was an intimate and unique opportunity to watch and absorb some truly mind-blowing musicianship.
As one contest-winner who won guest passes to the invite-only event put it, "It was one of the most amazing concerts I've ever witnessed. My friend and I were speechless. I still am."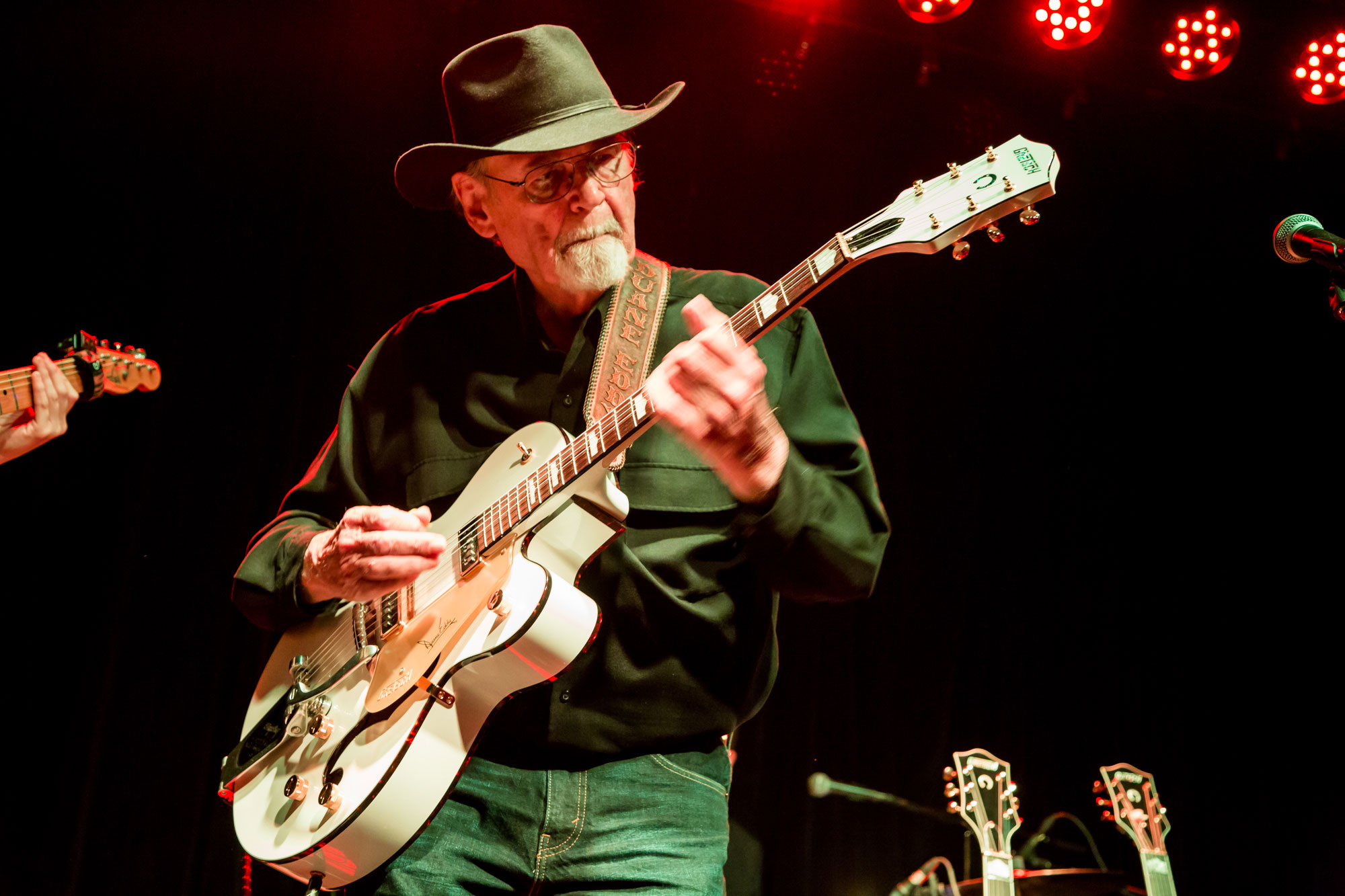 During Eddy's enthralling time on stage, he spun out classics like "Movin' N Groovin," "Shazam" and the epic "Rebel Rouser" on his two new Gretsch G6120DE limited edition signature guitars, as well as a few epic tales. Such as writing the song "Ramrod" for his first appearance on the Dick Clark Show or the funny story behind the first time he met B.B. King at a show featuring James Brown and Jerry Lee Lewis.
And there were endless quips.
"I know you heard all of those mistakes," he said after one tune. "Someone once told me that practice makes perfect, but then someone else told me that 'nobody's perfect,' so I stopped practicing."
He also shared his storied history with Gretsch, and how it all came to be.
"In a couple of months, it will be 60 years since I walked into music store in Phoenix and Ziggie helped me find just the right guitar which happened to be a Gretsch 6120 Chet Atkins," said Eddy. "It just settled in there, the neck was perfect and it played so nice. We didn't have any credit; I was a working musician and Ziggie said, 'Oh, take it with you,' and so I went to work that night a happy camper and never forgot him for that.
"Gretsch, that's my baby," he said. "I cut every hit I ever had on a Gretsch except for one or two on a bass string guitar."
Gallup, one of the most influential electric guitarists of the '50s, likewise cut his extraordinary work with Gene Vincent and the Blue Caps with a Gretsch in his hands. Gretsch recently honored the original-era master with the release of the G6128T-CLFG Cliff Gallup Signature Duo Jet™.
And although Gallup left the band so as to get off the road and raise his daughter Bonnie, he never stopped playing — always with a Gretsch.
"Dad played music the night before he died," she told last night's audience.
And there's no doubt his legacy lives on, with Beck making it a priority to fly across the pond to headline the event with Higham.
"Jeff was insistent on doing this show; it was that important to him," shared Higham. "I think the music of Gene Vincent and the Blue Caps made such an impression on Jeff at such a young age. That stays with you. I know that for myself from when I first heard Eddie Cochran's music. It's so profound you can't put it into words, but it stays with you your whole life. That is exactly what's happened with Jeff. He still gets so thrilled about playing this music. I've known Jeff off and on for 20 years and when I first met him, he was playing Cliff Gallup licks and fast forward 20 years and we are on stage playing the songs together. I just think that's quite magnificent really."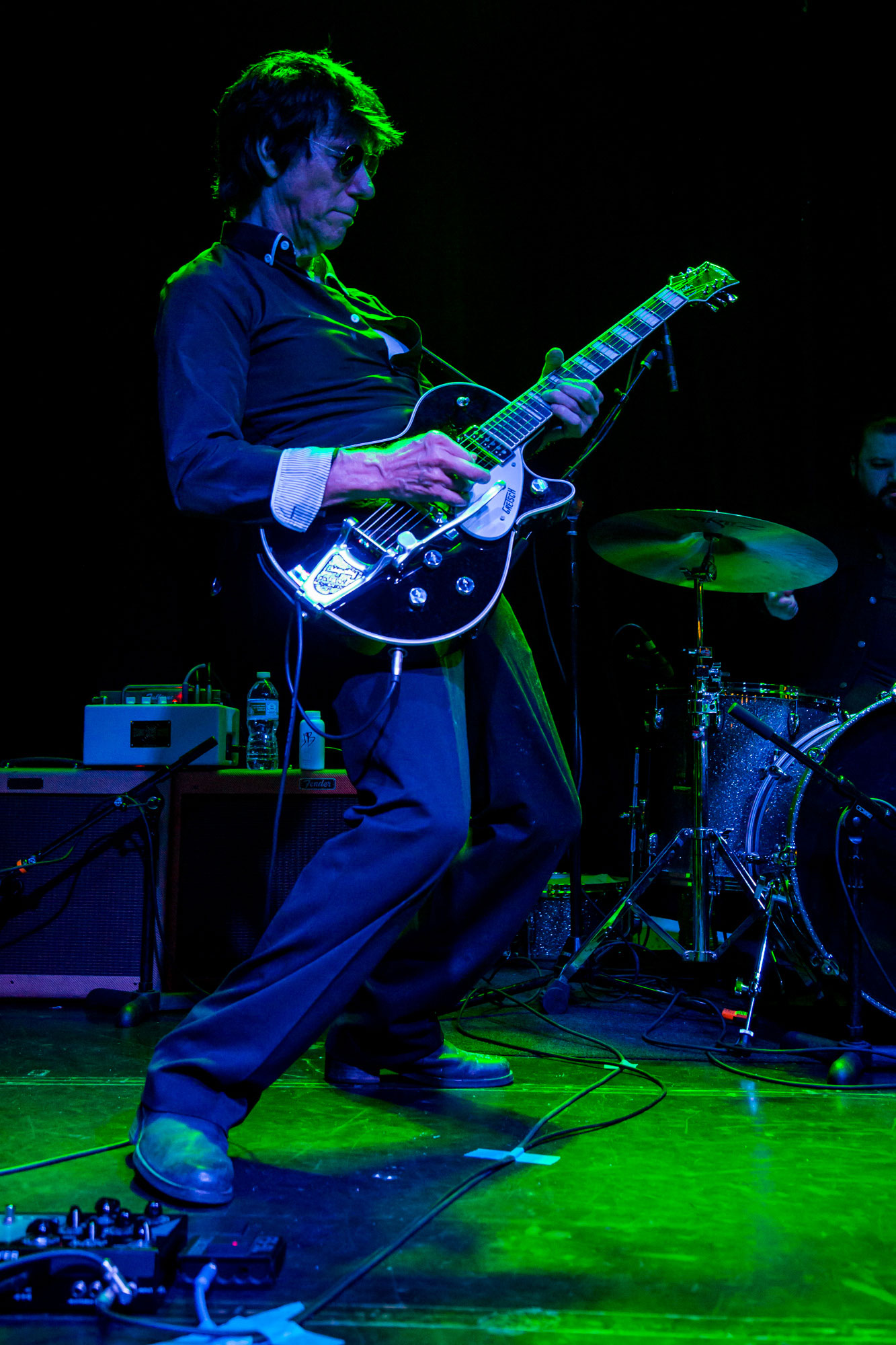 With Higham on acoustic guitar and vocals, he and Beck absolutely ripped through vintage Gene Vincent tunes including "Race with the Devil," "Crazy Legs," "B-I-Bickey-Bi, Bo-Bo-Go" and the challenging "Hold Me, Hug Me."
"This one frightens me," said Higham in way of introduction, noting that the song might be one of the "fastest ever."
"That's one of those songs you don't get to play very often," Higham said afterwards. "I would hazard a guess that it's one of those songs that Jeff has used as a bit of an exercise to build up speed over the years, so to play it on stage had to be fabulous."
For the finale, Eddy and Beck both came back onstage for a quick bluesy jam, leaving the audience and other performing artists with one last unforgettable moment.
"Duane Eddy is an absolute legend, an icon, and to be involved with this event is truly an honor," summed up Higham. "It's one of those things if you had said to me when I was 12 and first picked up a guitar that 'one day you'll be meeting Duane Eddy and playing with Jeff Beck, I wouldn't believe you.'"