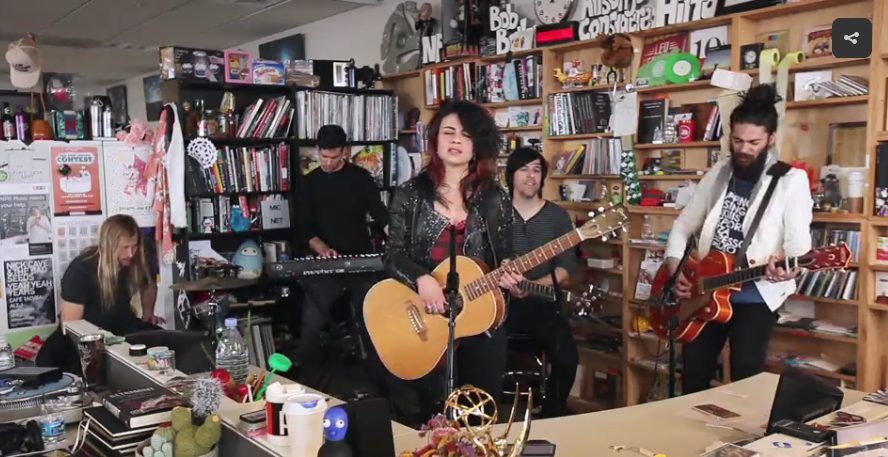 In her native Israel, Ninet Tayib is a bonafide celebrity and one of the country's most famous entertainers.  With recently released fifth album Paper Parachute featuring nine songs sung entirely in English, Ninet appears to be focused though on spreading her music in North America.
And with a recent concert spot on NPR's Tiny Desk, she's off to a great start.
"It's filled with a her husky-toned voice and guitar lines straight out of stateside '70s rock, with a Middle Eastern lean," noted NPR's Bob Boilen of the new effort. "It's a winning sound, performed by an unrestrained talent."
Accompanied by her ace band, Ninet nailed an intense three-song set featuring "Child," "Elinor" and "Superstar,"' all new cuts from Paper Parachute which can be purchased here.

Check out the mini set below, featuring guitarist Joseph E-Shine Mizrahi on his Gretsch 6120.