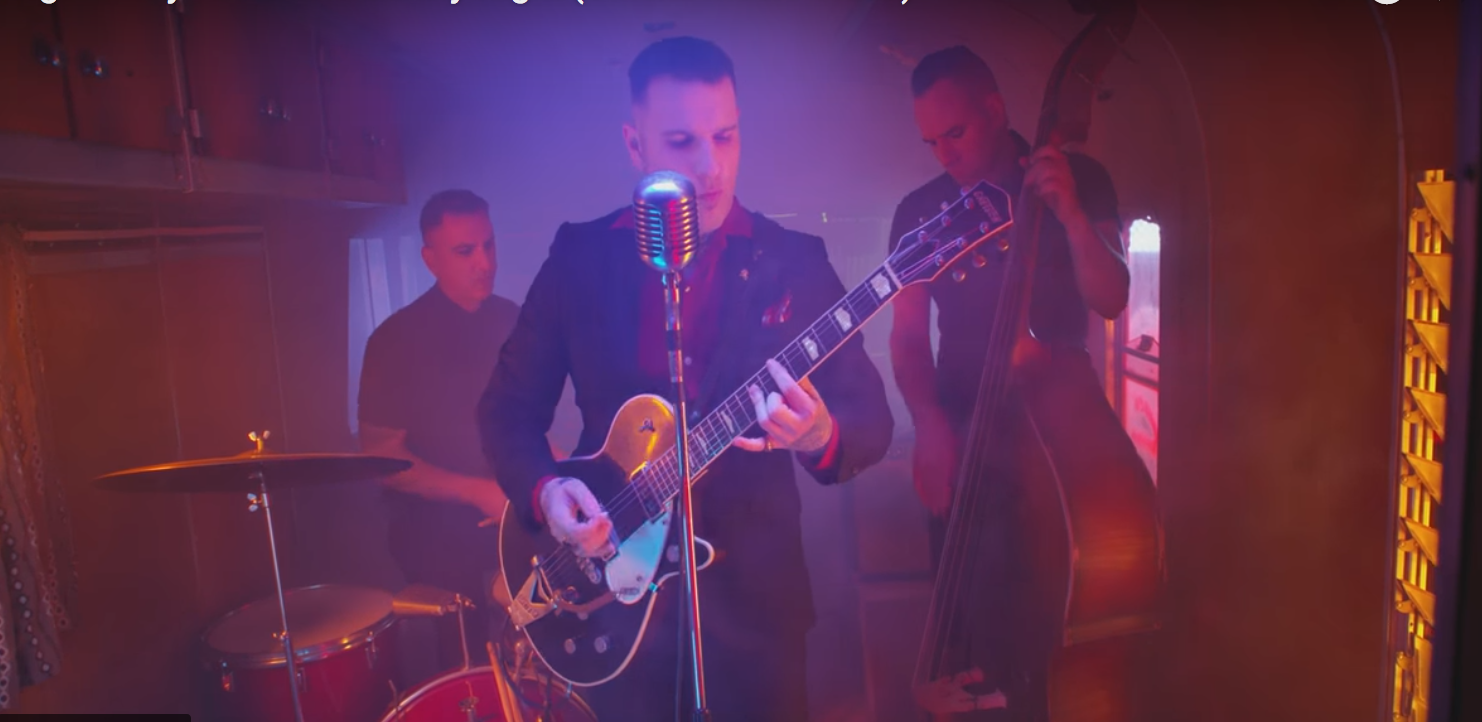 Last Friday, Juxtapoz blog premiered the new music video for Tiger Army's single "Dark and Lonely Night," and it's one not to be missed.
The creative direction for the clip was inspired by the iconic photography of Troy Paiva, and perfectly complements the classic, old-time rock and roll style of frontman Nick 13.
"I've long been a fan of the nighttime photography of Troy Paiva," Nick 13 told Juxtapoz. "In my mind, his aesthetic of midcentury decay combined with an otherworldly, nocturnal feel has many parallels with Tiger Army's music. I've wanted to do a music video inspired by his work for at least a decade. With Troy as a consultant, director Casey Curry rose to the challenge of translating the initial visual inspiration between mediums. The techniques, which involve extremely long exposures and light painting, made this far more challenging than a move from still photography to video might initially suggest. Casey brought an incredible eye as both a director and a photographer in his own right, along with many creative elements and the technical know-how to make things happen when there was no roadmap. The visual has always been of distinct importance to this band; I couldn't be happier with the realization of this longtime wish of mine."
The video finds Tiger Army performing the song live on an RV, with Nick 13 rocking his vintage Gretsch Duo Jet as he croons the love ballad.