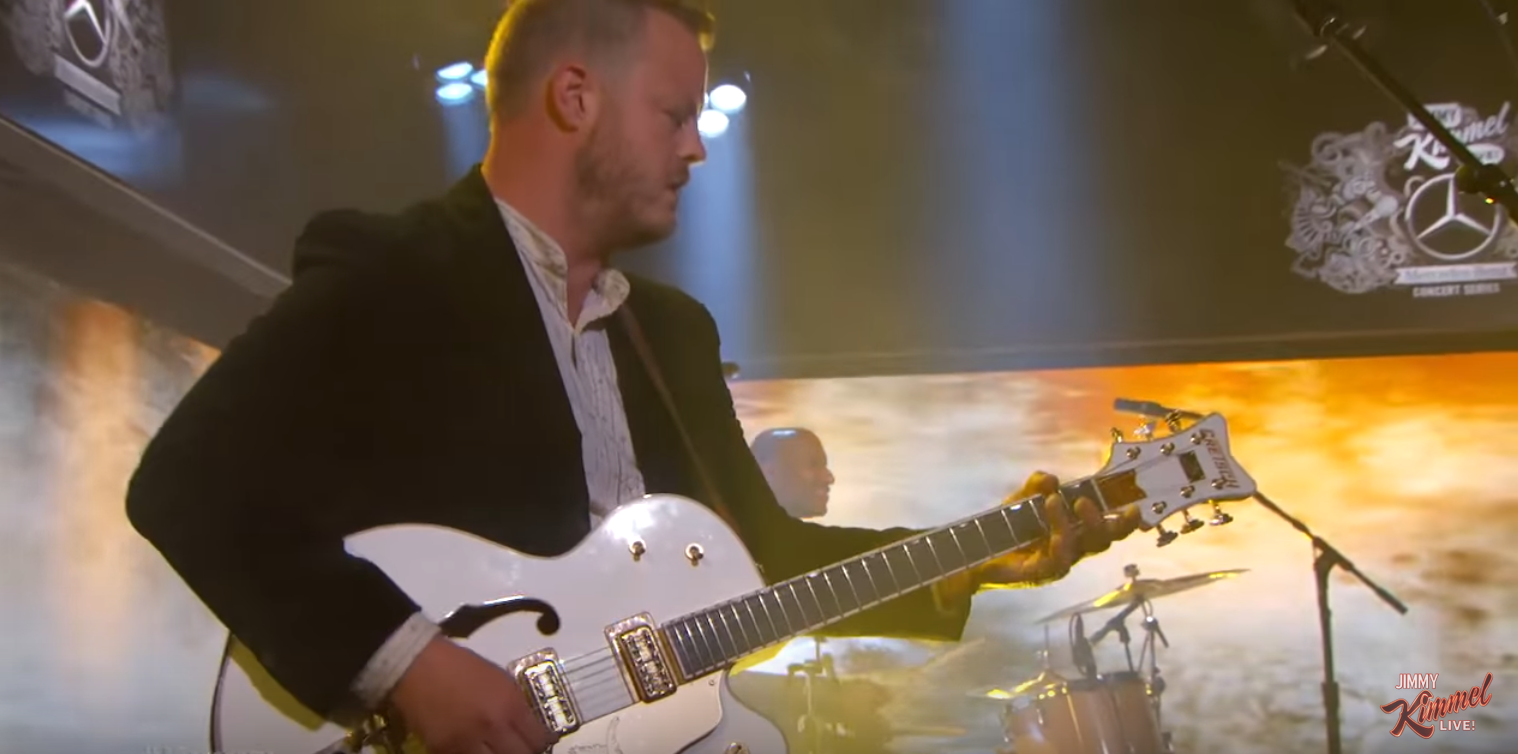 With brand new album Walk Into a Storm dropping this Friday, the Lone Bellow appeared on Jimmy Kimmel Live Tuesday night to showcase a few new tunes.

The Brooklyn band demonstrated their Americana grit and spirit with a rousing performance of "Time's Always Leaving" that had the studio audience clapping along.  As part of the Jimmy Kimmel Concert Series, Lone Bellow also performed the soulful track "Deeper in the Water," which highlighted their trademark lush harmonies.

Watch the moving performances below, featuring guitarist Brian Elmquist on his Gretsch G6136T White Falcon.