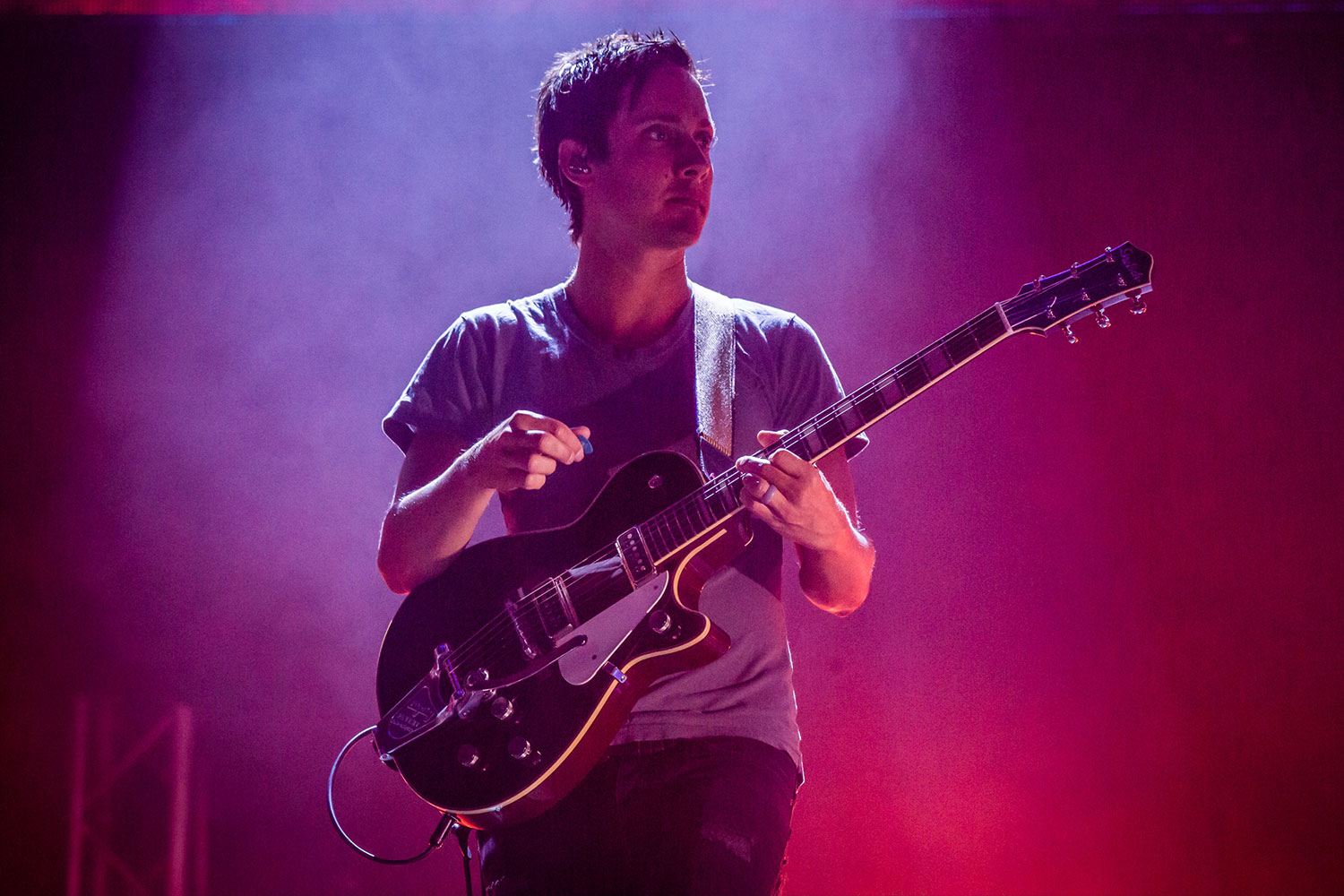 Gretsch recently met up with Jesus Culture lead guitarist Jeffrey Kunde to learn a little bit more about his guitar roots and find out what drew him to the distinctive Gretsch style and sound.
Kunde started out on the guitar at age 12, and was initially drawn to the idea of being an emo, indie rock frontman. As time went on, being a musician in a band rather than a singer/songwriter appealed more to Kunde, who eventually found a home with Jesus Culture.
It was after joining the worship group that Kunde first laid eyes on a Gretsch guitar.
"It was a White Falcon," he says. "I was like, 'That guitar is crazy looking.' It's so big and I [thought] I would never be able to play it because I'm a smaller dude. We got on stage and we were going to record an album. Our producer said, 'You [have] got to play this Gretsch. The album's not complete without it.' So, I ended up playing that guitar throughout that whole night because it just sounded that good and it looked so cool."
Differentiating between the iconic sound and look of Gretsch guitars, Kunde hears AC/DC's Malcom Young but visualizes The Beatles' George Harrison.
"It's so rock and roll, but so classy and kind of just elegant in a way," he explains.
Kunde has racked up a rather nice Gretsch guitar collection, including the more recent addition of a G6128T-53 Vintage Select '53 Duo Jet with Bigsby vibrato tailpiece and dual TV Jones® T-Armond™ pickups.
"I wanted to try something a little outside of my box, something new for me, and that was the DynaSonic single-coil pickups which I haven't had before, but I am totally loving," he mentions in the exclusive interview below.
Hit play and enjoy.