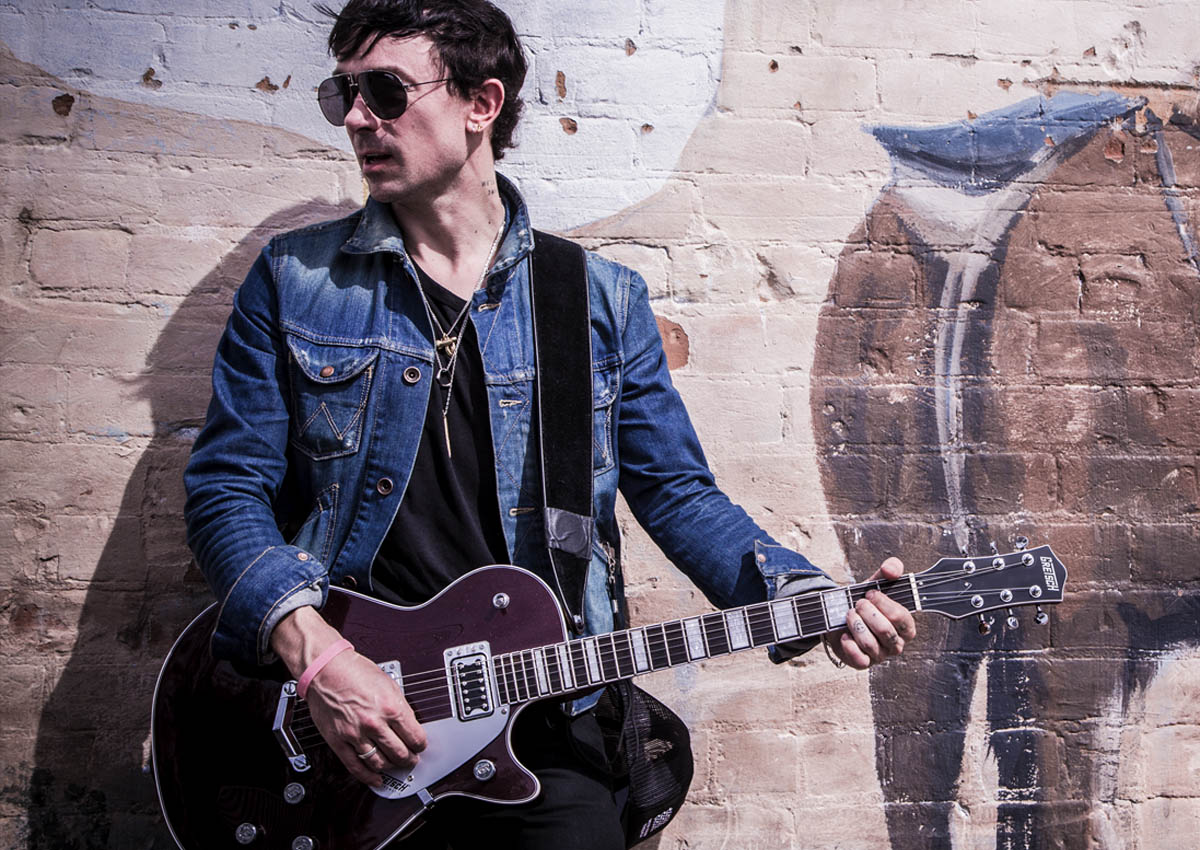 A few years back, Gretsch crossed paths with UK indie rock band the Big Pink during the SXSW Music festival in Austin. Cut to frontman Robbie Furze picking up his first-ever Gretsch Jet. The connection was automatic and rather timely, as Furze and co. were about to start recording again.
"I always think when you are starting to write and record a record, little influences come into your life that kind of steer you in a certain direction," shared Furze. "It's when I met Gretsch and was so lucky to be able to have this — it made me fall in love with the guitar again. It's that idea of when you have a new toy, it's all you can think about — and it almost steered the record where I'm now experimenting with this guitar with different effects and different amps. It kind of pulled me back into a realm I really missed and felt like we had taken a departure from musically and I'm just very happy I managed to get that (guitar)."
A longtime Tele and Gibson user, once Furze made the switch to Gretsch, he hasn't looked back.
"It's just more versatile," he said of his Gretsch Jet. "If you want that higher end, you can get that, but if you want that lower end, you can get that too. You are not set in a certain standard but you do have the characteristic of the Jet, which I'm obsessed with. All I want is these things. I won't go back."
Furze recently acquired the all-new Electromatic Jet BT in Dark Cherry Metallic, and immediately worked it into his live set.
"You get a lot more weight out of the tone," Furze noted of the Jet BT's Broad'Tron pickups. "The resonance is just different. Just as a whole, I love this guitar and it looks insane. It's so beautiful. I couldn't be happier."
Named after Robbie Robertson from the Band, Furze has long been a fan of heavily guitar-driven music and loves exploring the diverse sounds he can create with his Gretsch Jet guitars.
"Robertson was one of the first people to start customizing guitars and getting different tones out of it —experimenting with pinch harmonics and that kind of thing," he explains.
"So, a lot of the time for me, it was just experimenting with different amps and pedals and trying to get a different range out of the guitar. I like to think I try to create original tones and that my style is a little bit different from other guitarists. It helps with these beautiful guitars."
See more from our exclusive interview with Furze below …