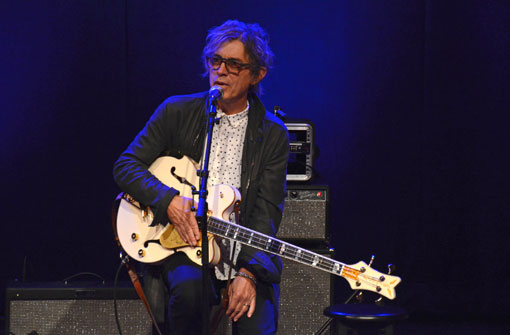 Cheap Trick bassist Tom Peterrson was a featured guest at Nashville's Country Music Hall of Fame during the Summer NAMM show, and for fans who couldn't make it, an archived stream of the event is available below.
With 75 rare Gretsch guitars currently on display at the museum as part of the Bachman-Gretsch exhibit, Petersson introduced the audience to two very new, and equally unique Gretsch instruments — his 12-string signature White Falcon Bass and a 4-string signature White Falcon Bass.
Watch the stream below to find out how both signature instruments came into being, and to hear the Rock and Roll Hall of Famer demo each bass. He even invited an audience member to come up and try out the 12-string! How cool is that?