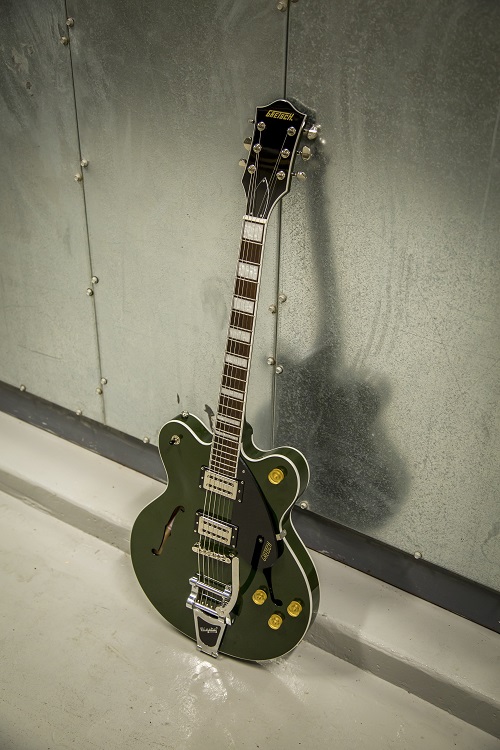 In the August issue of Premier Guitar, Jason Shadrick reviews the G2622T Streamliner Center Block with Bigsby in the magazine's "Quick Hits" feature.
The short and sweet spot offers a quick overview of the Streamliner's feature set, and praises the guitar for aesthetics, value and versatility.
"Now, more than ever, this tried-and-true tonal recipe has migrated into the good graces of modern red-dirt country-radio jams and the next generation of Cult-inspired hard rockers," writes Shadrick.
Shadrick also awarded the G2622T Streamliner with 4 out of 5 stars for Tones, Playability and Build/Design, and gave it a 4.5 star rating for Value.
Click here to read the full review and listen to two demos.