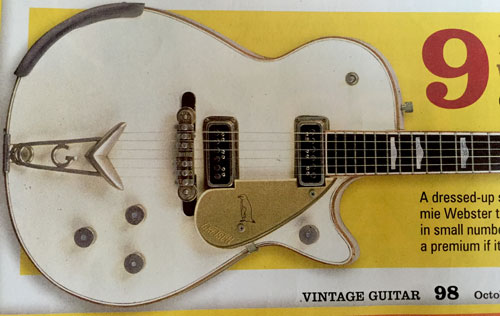 In the October issue of Vintage Guitar, the magazine marked its 30th anniversary with a look at the 30 most valuable production guitars.
In compiling their list, VG took into consideration innovative materials, parts, shapes, connections to players and/or songs, and mostly, the laws of supply and demand.
A 1955-'62 Gretsch 6134 White Penguin made the list at No. 9, with an estimated value of $94,000 to $152,000.
"A dressed-up solidbody showpiece first built for Jimmie Webster to play at trade shows, it was produced in small numbers. The single-cut version is most coveted, and brings a premium if it happens to be in Gretsch's 'snowflake' case."