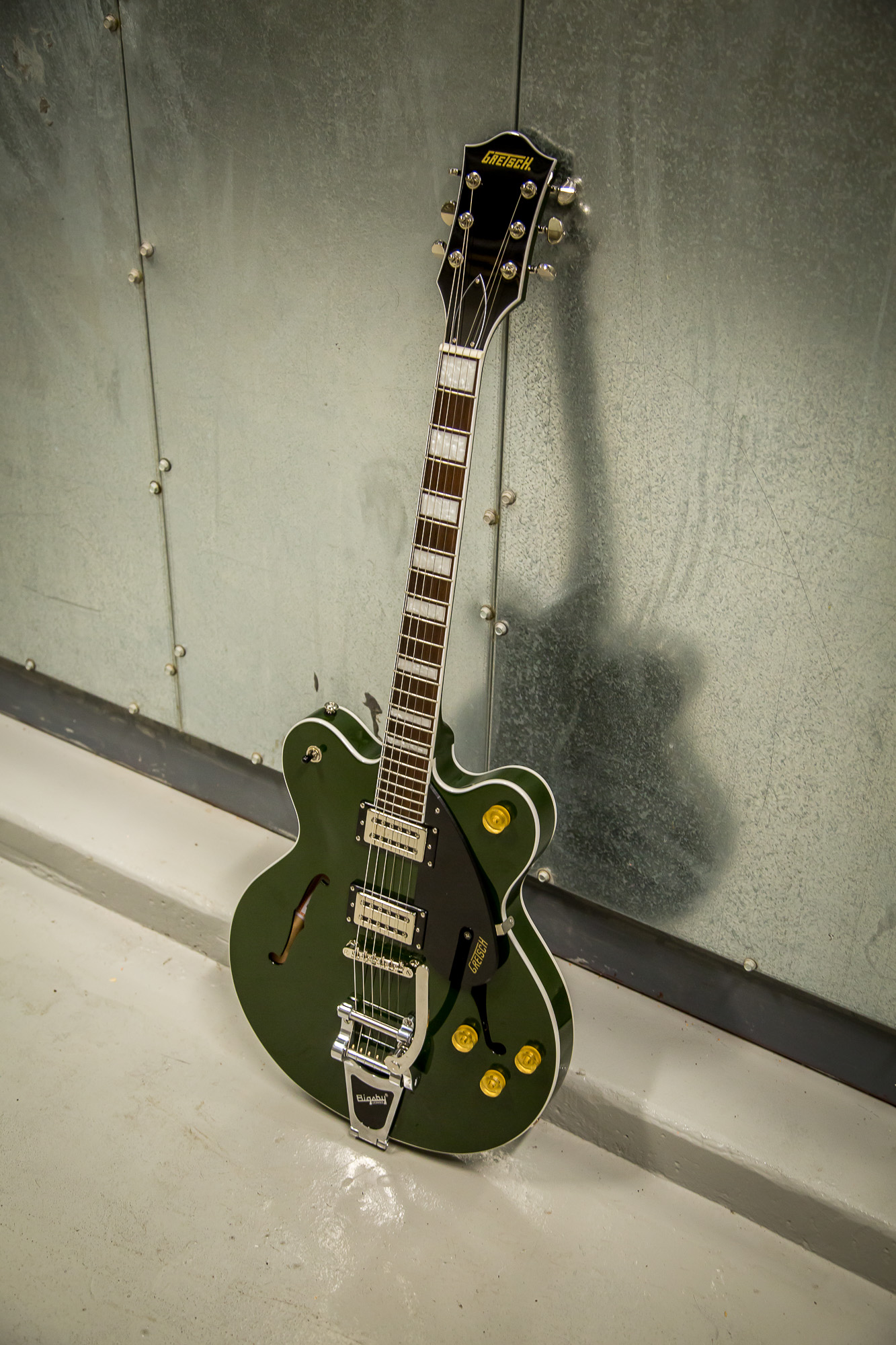 Filling out your own holiday wish list or looking for gifts to make another musician's wishes come true this year? Pick up the Holiday issue of Guitar Player magazine, and take a look at its "12 New Budget Electrics" article, featuring the G2622T Streamliner Center Block with Bigsby® in Torino Green.
"The neck of the G2622T is as fast, comfy, and inspiring to play as all but the most revered—and expensive—Gretsch models," wrote reviewer Sam Huan. "The frets are well dressed with no sharp ends, and the action is set perfectly with no fret buzz of fretting out whatsoever. The Torino Green finish is lovely, and it definitely has all of the retro attitude of its Gretsch family siblings."
Haun's overall assessment?
"In the end, the G2622T's friendly price point, comfortable playing feel, and overall good looks offer an appealing invitation to the Gretsch universe."
Pick up a copy of the Holiday issue to read the full review.