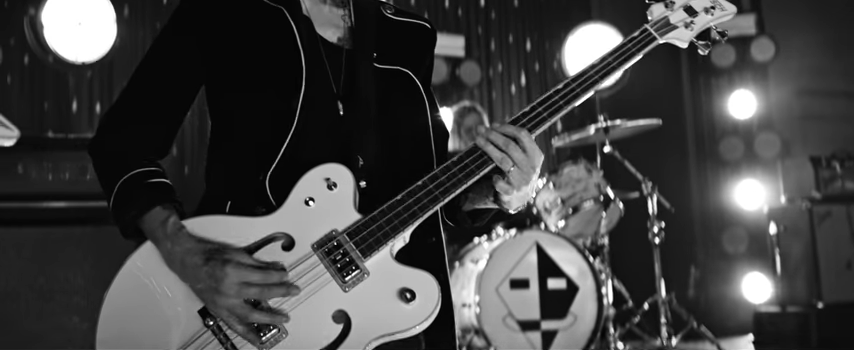 Earlier this month Cage the Elephant appeared on the Late Show with Stephen Colbert, where shrouded in red light, the Kentucky rockers gave a live performance of "Cold Cold Cold."
The band then dropped the new music video for the Rolling Stones' inspired cut, which is set in an eerie asylum and follows a man in a straitjacket as he he put through various experiments and rituals, along with other scenes of the band playing the song in the building.
"I think we're all very prone to subscribe to a safe, surface level pursuit of happiness, keeping our adversities out of sight out of mind, in a way," singer Matt Shultz told Rolling Stone of the video, which he directed. "We try to fix ourselves to fit into the social norm, and it is so easy to forget that in one way or another, the broken hearted are the beautiful ones."
Watch both clips below, featuring some killer White Falcon bass and guitar action.