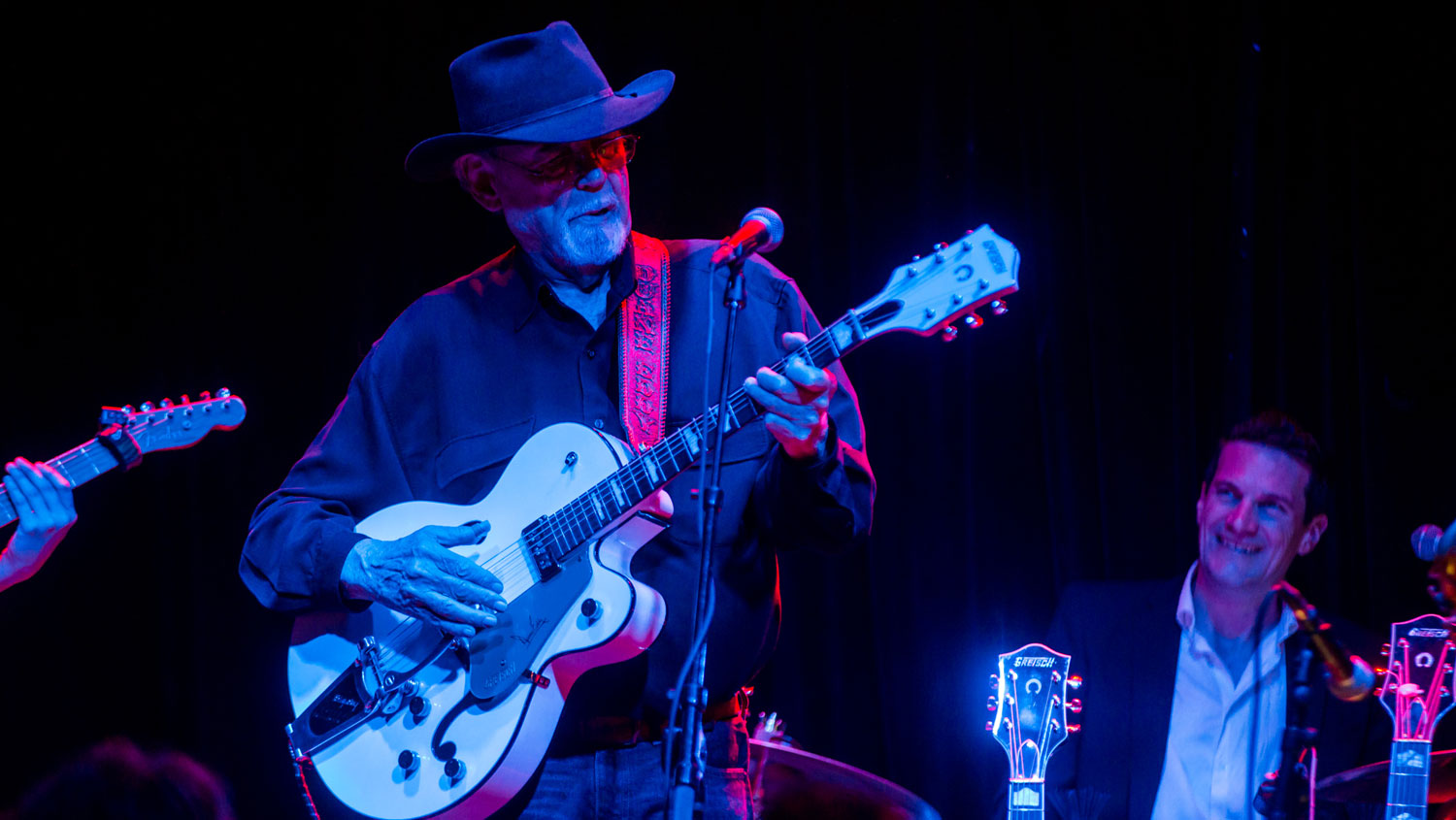 During the 2017 NAMM Show in Anaheim, Calif., Gretsch hosted a Tribute Concert honoring Duane Eddy and Cliff Gallup with special performances by  Eddy himself, Jeff Beck, Darrel Higham, Paul Pigat & Cousin Harley.
"I wish Cliff could have been here," says Eddy in the exclusive Gretsch video clip below. "It would have meant a lot to him I'm sure. He has no idea how venerated he is, but I do, and it's very nice of everybody to make a fuss over an old man like me and I love it."
The clip also includes interviews with Pigat and Higham, who explain why it was important for them and the legendary Beck to take part in the special evening.
Watch below, and also visit our Gretsch Instagram for a few more live clips from the evening!