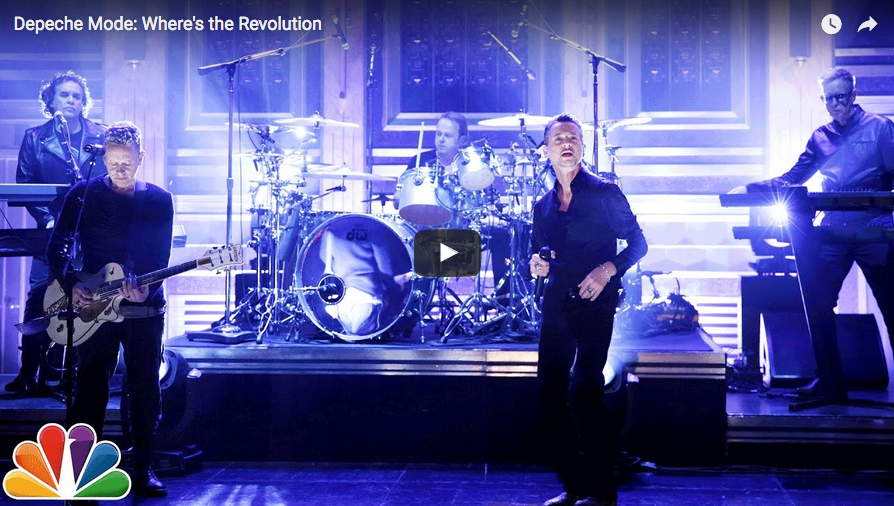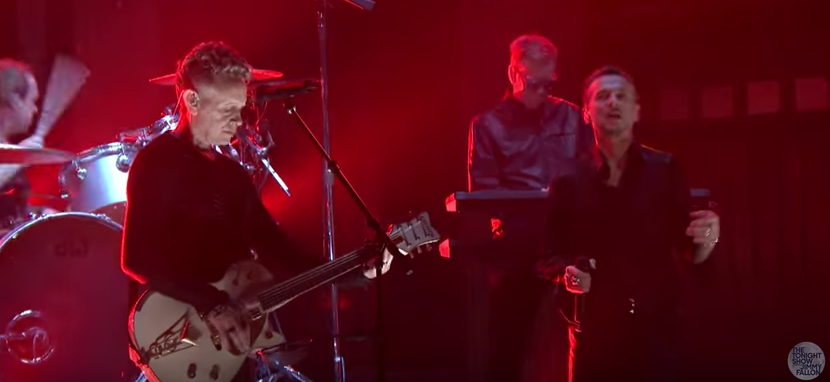 In advance of March 17's upcoming new album Spirit, Depeche Mode dropped by the Tonight Show with Jimmy Fallon for the live debut of  "Where's the Revolution".
Produced by James Ford (Florence and the Machine, Arctic Monkeys), Spirit marks the band's fourteenth overall effort and first in four years.
Singer Dave Gahan recently spoke to Rolling Stone about the new album and how it was impacted by the U.S. election and the malaise going on in the world.
"We're living in a time of real change," he told RS. "As I get older, the things going on in the world affect me more. I think about my kids and what they're growing up into. My daughter, Rosie, was deeply affected by the election last year. … She just sobbed, and I was like, 'Wow.'"
"Martin [Gore] and I both live in America, so we're both very affected by what goes on. Martin said to me, 'I know to some people, this will come off as rich rock stars living in their big houses in Santa Barbara with not a care in the world, and it's true that we're very fortunate. But that doesn't mean you stop caring about what's going on in the world. It's really affecting me.' And I said, 'I understand. I feel the same'.
"I wouldn't call this a political album because I don't listen to music in a political way. But it's definitely about humanity, and our place in that."
That sense of "where's the spirit gone?" is what even led to the album's title.
The band will embark on a massive world tour in support of the album, kicking off in Salt Lake City, Utah, on August 23.
Enjoy the excellent live performance below, featuring Martin Gore on a Gretsch Custom Shop Penguin.