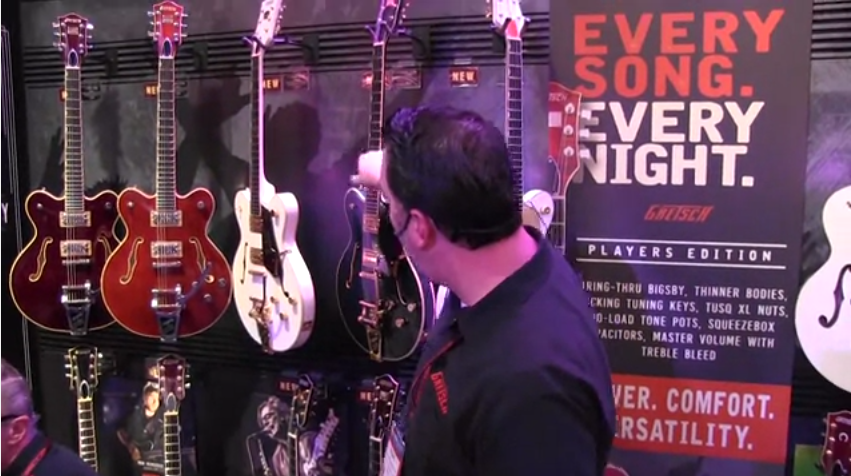 Canadian music retailer Long and McQuade stopped by the Gretsch booth at the 2017 NAMM show for a first look at the all-new Players Edition Broadkaster guitars.
In the video below, Gretsch Product Manager Adam Bowden-Smith offers a detailed tour of the Broadkaster features, including the all-new Full'Tron™ pickups. These USA-made pickups were built for power and fidelity, offering the ability to handle both sparkling cleans and dirty overdrives.
Check out the video below and visit gretschguitars.com to learn more.