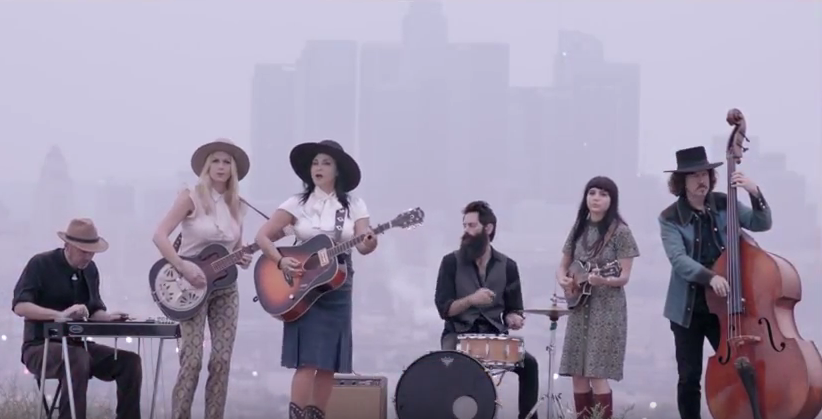 Americana country duo Calico The Band have released a new music video for "The 405," the lead single off Sept. 15's upcoming sophomore album, Under Blue Skies.
'The 405' is a true California love story inspired by the desire to be together," singer/guitarist Kirsten Proffit told AXS.com. "Living in the San Fernando Valley and trying to make it to the west side of Los Angeles can wear on a relationship, but if you can jump that hurdle, you may have a shot."
Directed and edited by Jeremy Christensen, the footage showcases the beauty of California — from the Topanga Canyon area coming down to Malibu to "Paradise View" in Highland Park.
Check out the clip below, featuring Proffit on her Gretsch G5031FT Rancher Dreadnought and Manda Mosher on her Gretsch G9220 Bobtail Resonator.