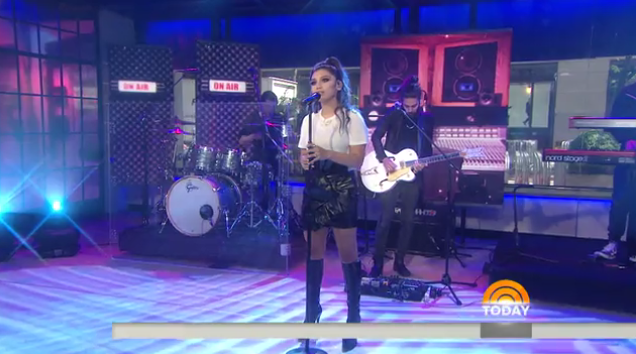 Kirstin Maldonado of Pentatonix a capella group fame has branched out into solo territory with a brand new EP entitled Love.
Maldonado took to the Today Show stage this week for her debut solo performance of the confessional love track "Break a Little."
Watch the clip below, which features ace guitarist Joseph E-Shine on his new Gretsch G6139CB White Falcon™ Center Block.
Gretsch also captured this behind-the-scenes shot of E-Shine while rehearsing for the appearance at Center Staging in Burbank, Calif.