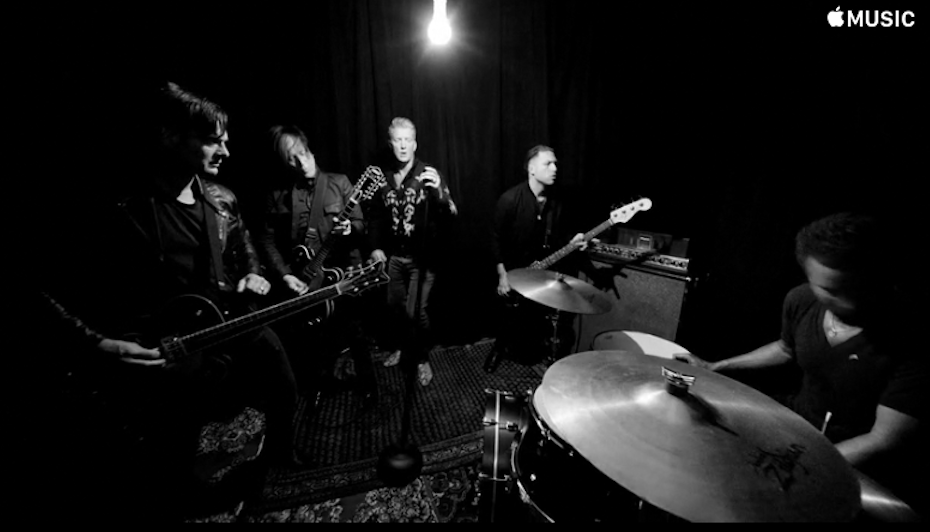 Tomorrow (Friday, Aug. 25), Queens of the Stone Age will drop their first new album since 2013's …Like Clockwork with the release of the Mark Ronson-produced album Villains.
In lead up to the album's release, the rock and roll Palm Desert, Calif. formed outfit released a new music video for lead single "The Way You Used to Do" and it's loaded with pure rock and roll swagger.
Conceived by QOTSA frontman Joshua Homme, directed by Jonas Åkerlund, and produced by Serial Pictures, the video is described by the band as "a fever dream Satanic dance ritual extravaganza—featuring Homme lighter on his feet and darker in his soul than ever before."
In a statement, Homme said the video is the band's way of "paying tribute to Cab Calloway and the film Hellzapoppin. 
"I fully realize that may be a little more than some are open to, and that's perfectly fine with me," he noted. "There's the door. If some of the more close-minded are gently pruned, that just leaves more room on the dance floor for the open-minded ones to get loose. That's been the spirit of Queens Of The Stone Age and the space we've worked to create from day one."
A teaser clip can be viewed below, but fans will have to sign into Apple Music to watch the entire music video.