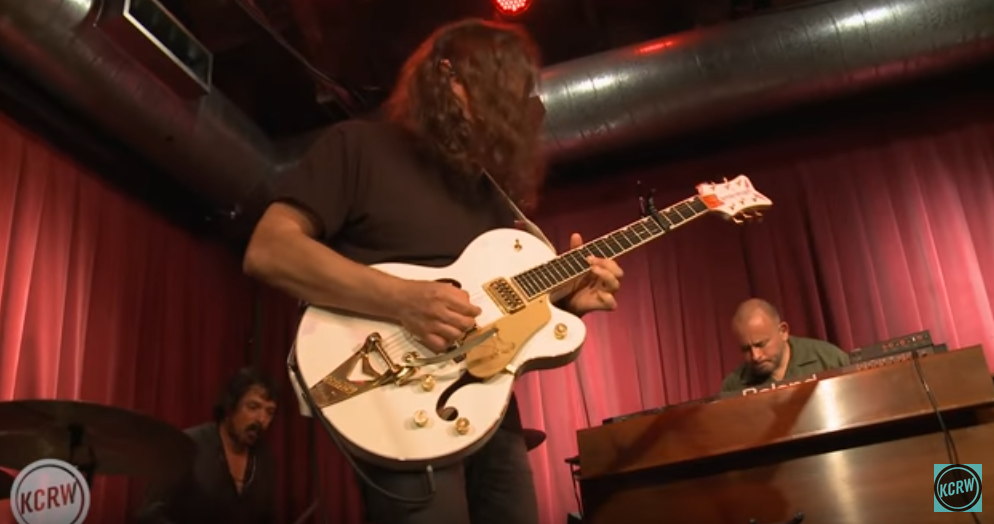 Today, Philly indie band the War on Drugs bring us their fourth studio album, A Deeper Understanding, which recently earned high praise from Consequence of Sound reviewer David Sackllah.
"Throughout A Deeper Understanding, The War On Drugs develop their strengths, taking what they do best and airing it out. A master class in widening scope, the record finds the band unafraid to push their sound in a way that feels bigger than what any of their contemporaries are doing. The band may not ever be gigantic, as 11-minute singles aren't that marketable, but they've made a record that sounds huge."
In launching the latest effort, War on Drugs have been hitting the promotional circuit, including a live performance on KCRW, where singer Adam Granduciel and his White Falcon led the band through the breezy and standout single "Strangest Thing."  The slow-burning cut clocks in at close to seven minutes, with extensive breaks for molten guitar solos at the 3 minute mark and again around 4:30.