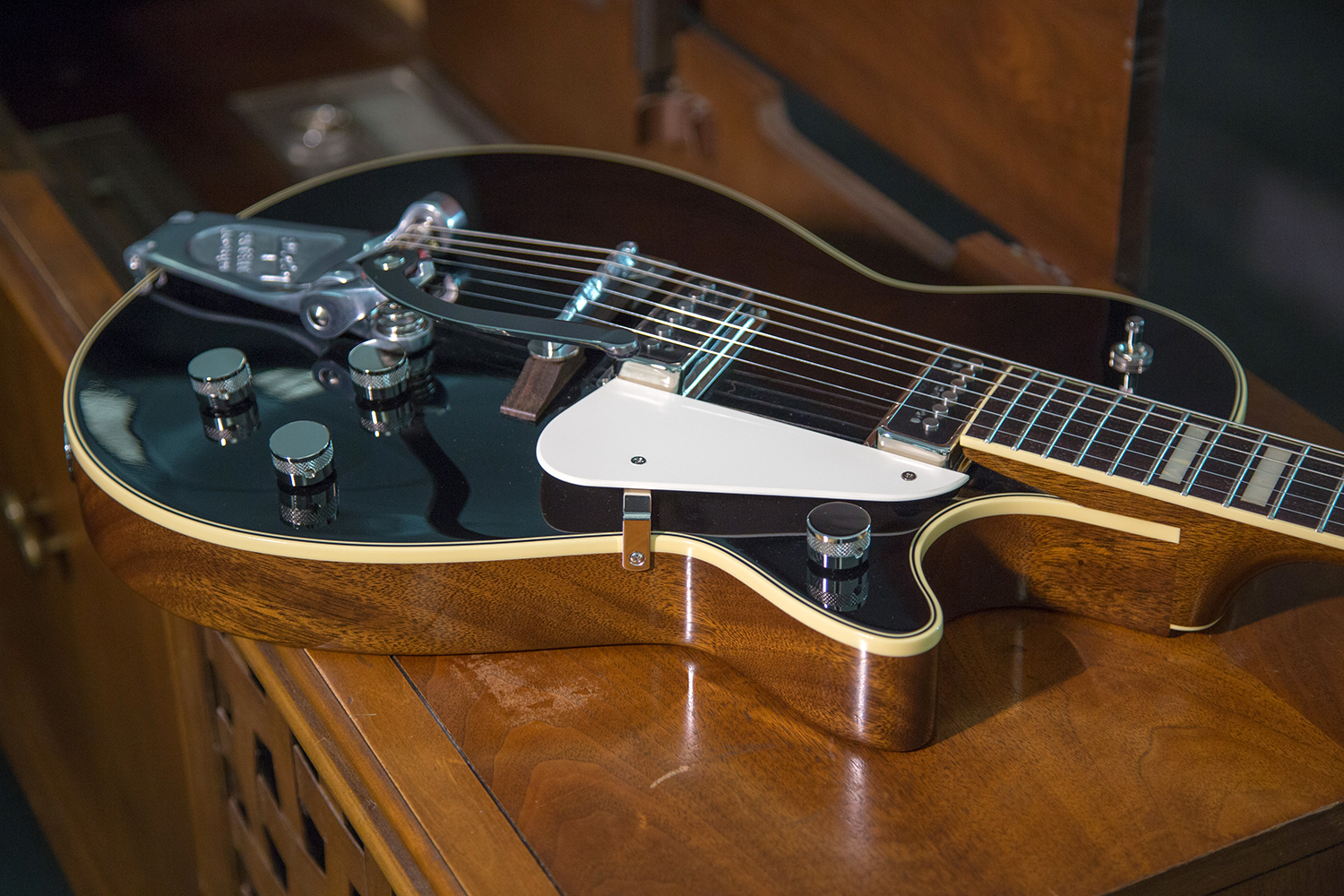 In its October issue, Guitar World bestows its platinum award on the Gretsch G6128T-53 Vintage Select '53 Duo Jet.
In a lengthy review, the magazine's Paul Riario complimented this gorgeous beauty on having "tone to die for."
"Compared to the many vintage Duo Jets I've played throughout the years, I can report Gretsch's Vintage Select '53 Duo Jet is a seriously well-made instru­ment," he wrote. "Having a pinned bridge for spot-on in­tonation along with a 24.6-inch scale length certainly contributes to its flawless setup, but I also believe the 2-inch thickness of its chambered mal1ogany body adds incredible dimension and a smoother bass response.
"The gloss black finish is both striking and classy, but it's abundantly clear the guitar is meant for the gigging musician who wants rich, authentic tones with minimal fuss. The TV Jones T-Armond pickups are well suited for this amazing instrument, having bell-like clarity and sweetness in the midrange. There is no shortage of rockabilly twang when play­ing the '53 with a clean tone, and the guitar really starts to snarl as you turn up the amp for overdrive, where you can actually feel the body start to vibrate and edge into musical feedback. I also was struck by how well the guitar responds when pounding out Link Wray-style power chords while gently de­pressing the Bigsby vibrato a few semitones down, and having the guitar remarkably re­turn in tune to concert pitch."
Order the October issue here or check out the online review here. Get more product details here.