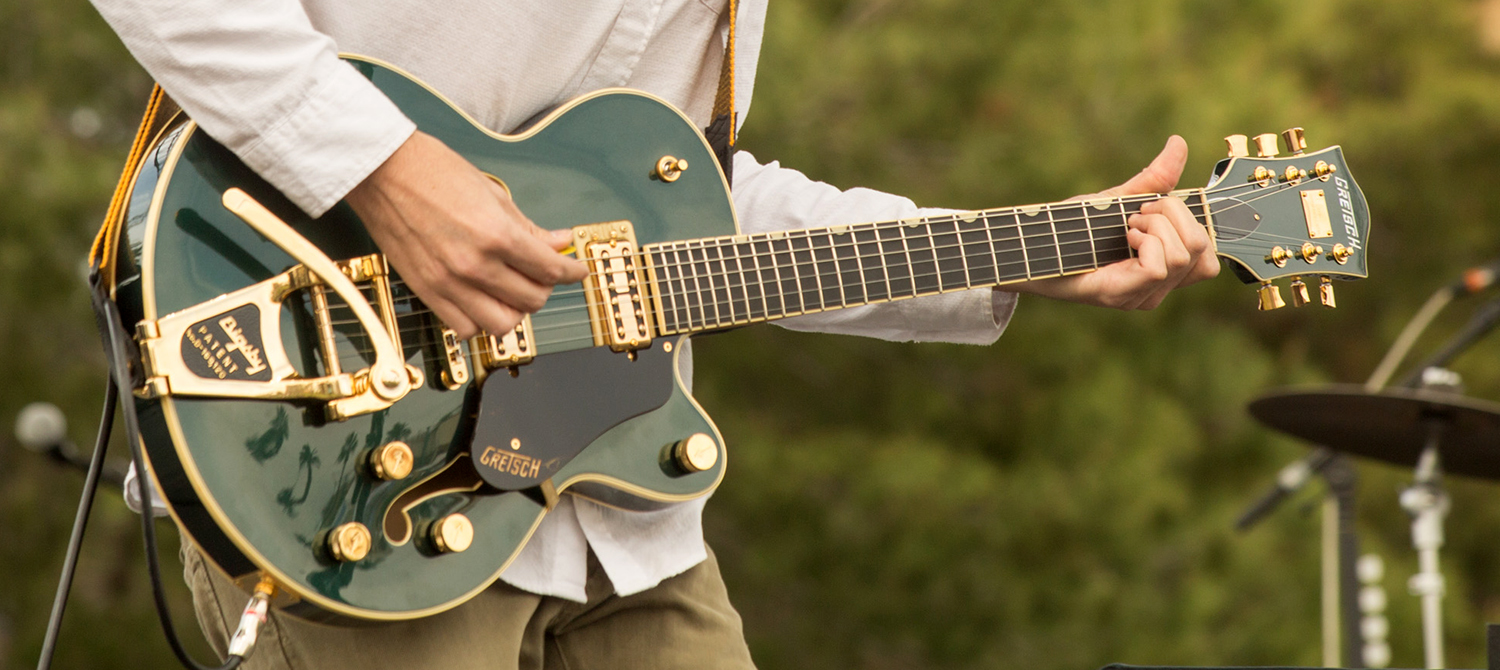 Guitar Aficionado magazine's Nov/Dec issue includes an in-depth write-up of our "Sweet Green" Gretsch G6659TG Players Edition Broadkaster Jr. by Paul Riario.
As Riario starts out with, "Many of the most beloved Gretsch guitar models were introduced during the '50s and '60s, a time many consider the company's Golden Era. However, I strongly counter that Gretsch is currently enjoying a renaissance, as evidenced by their re-imagining of  numerous popular models with makeovers that make the brand even more appealing."
Riario points to the Gretsch Vintage Select Edition and Players Edition models as examples of this, specifically the all-new Broadkaster guitars.
"The Broadkaster's chambered spruce center block delivers a wallop of boosted volume output with punchy resonance and detailed fidelity," notes Riario.
In diving into his review of the G6659TG Players Edition Broadkaster Jr. Center Block in Cadillac Green with Gold Hardware, Riario details the instrument's elegance, wonderfully compact size, playability par excellence and player-friendly gig features, including its String-Thru Bigsby design.
"The string tension feels slinky and springy, which is likely due in part to the Bigsby B7GP vibrato with its buttery smooth throw and clever string-thru design that provides an efficient way to quickly change strings," he notes.
As for sound?
"The G6659TG delivers tremendous hollow-body tone for a smaller-body guitar, but it's less of the renowned 'Gretsch growl' found in their larger archtops and more of a sweetly refined twang that's ideal for country and rockabilly," sums up Riario. "The USA Full'Tron neck and bridge pickups deliver smooth-yet-percussive snap and brilliant chime on cleaner settings a classic sound many Gretsch players crave— but if your stylistic comfort zone involves crunch you'll be equally pleased by the pickups' healthy dollop of midrange girth, especially when overdriven loudly through an amp."