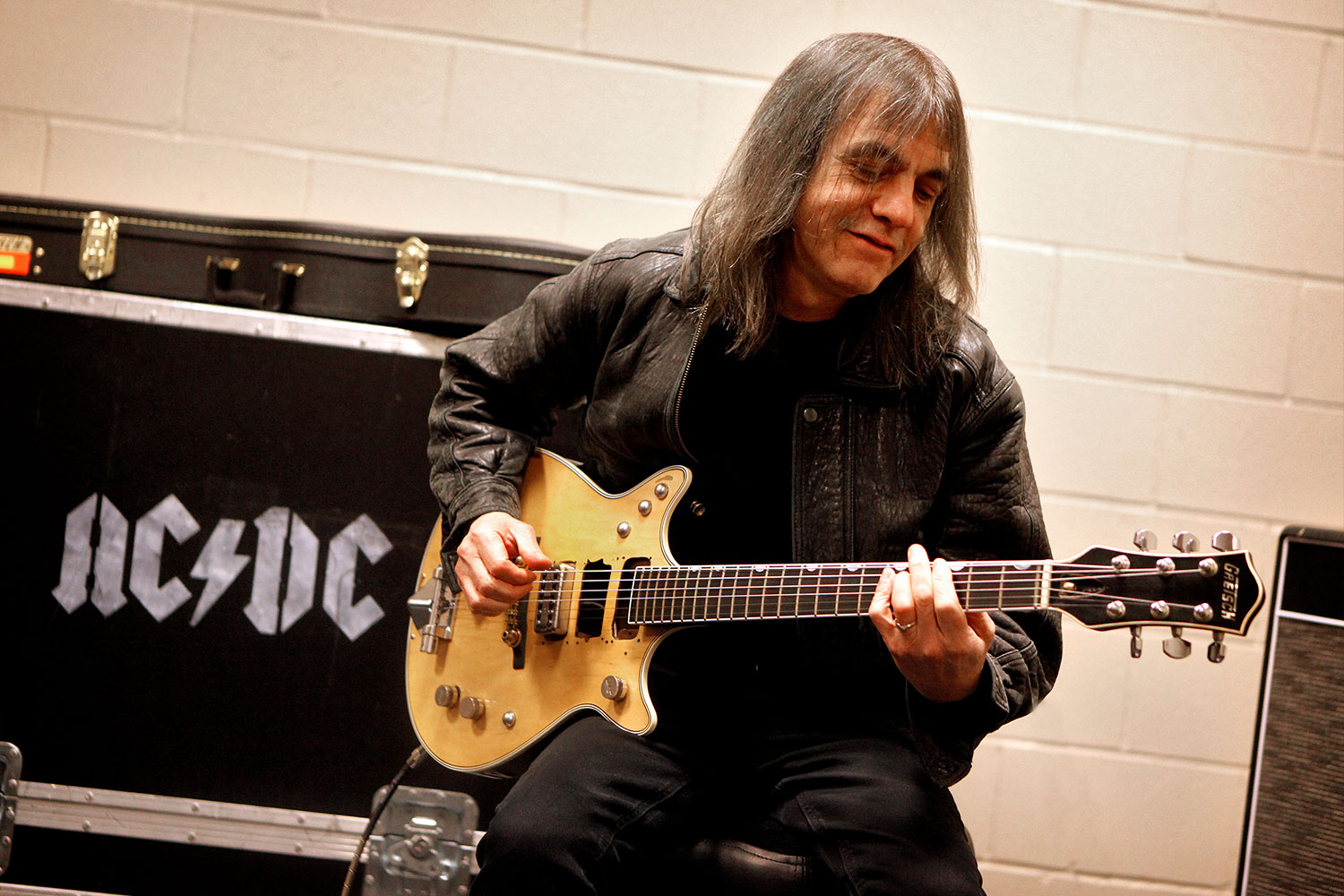 Music fans and fellow artists en masse mourned the loss of AC/DC founder and legendary rhythm guitarist, Malcolm Young, as he was laid to rest this past Tuesday during a public funeral service at St. Mary's Cathedral in Sydney, Australia. Young, who was battling dementia, passed away peacefully on Nov. 18 at age 64 with his family by his side.
Although never one for the limelight, Young was credited with creating some of the most well-known riffs in rock-and-roll history, all while quietly handling AC/DC leadership duties for almost 40 years.
Angus Young, brother and sole surviving member of AC/DC's infamous Highway to Hell line-up, was at a loss.
"As his brother, it is hard to express in words what he has meant to me during my life," he said during the service.
Monsignor Tony Doherty, a longtime fan of AC/DC and Young, ran the proceedings.
"Once in a while and only once in a while, someone comes along who truly understands, who has a gift to transfer all those needs and emotions into music," Doherty said. "This genius of music and song has been cruelly struck silent."
That silence was poignantly brought home as Malcolm Young's career-long mainstay Gretsch guitar, nicknamed "The Beast," rested atop his coffin during the service. Later, a heartbroken Angus Young was seen carrying the guitar case to the hearse and on to the private family burial.
The music world has also been devastated by the passing of Malcolm Young with tributes pouring out all across social media.
"Malcolm Young was my friend and the heart and soul of AC/DC," said good friend Eddie Van Halen. "I had some of the best times of my life with him on our 1984 European tour. He will be missed and my deepest condolences to his family, bandmates and friends."
Guitarist Ryan Adams wrote, "He was the founding member of AC/DC and the engine that roared behind the most powerful band in the world.
Paul Stanley of KISS fame likewise paid his respects, "The driving engine of AC/DC has died. A tragic end for a sometimes unsung icon. One of the true greats."
We here at Gretsch will never forget the impact Malcolm Young had on rock-and-roll, or on us. Our sympathies go out to the entire Young family. Rest in peace Malcolm, we salute you. Your indelible music contributions will forever live on in the hearts and ears of guitarists.