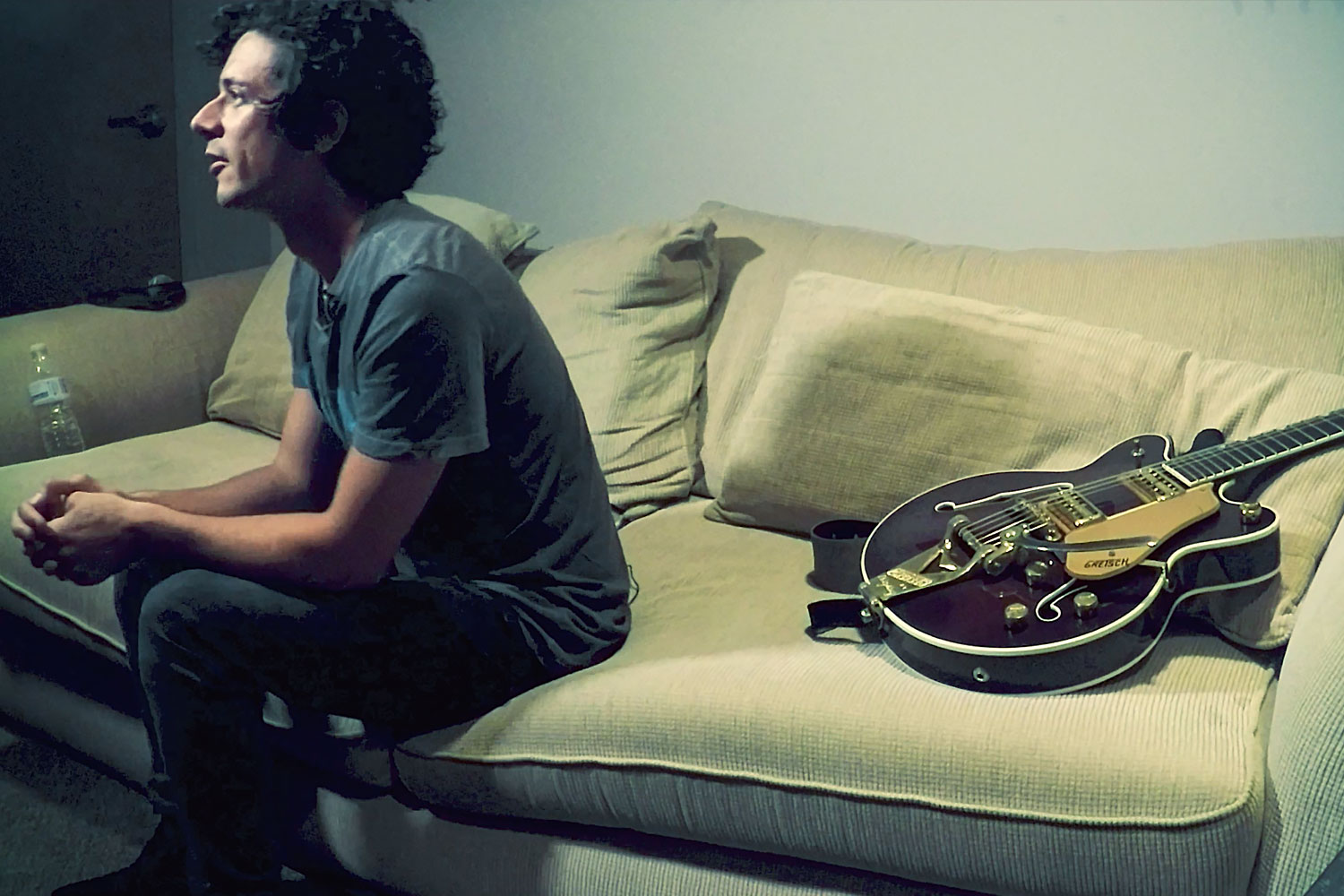 With such a distinct and unique look, very few guitars are as instantly memorable as the Gretsch White Falcon. For Jesus Culture band leader Chris Quilala, the White Falcon was the very first time he had ever seen a Gretsch, and he too was struck by its powerful presence.
"It's so captivating because it's such a distinct symbol," said Quilala. "It's like, if you had a White Falcon, you had made it, you had arrived."
Taking a break during tour to sit down with Gretsch, Quilala shared everything from his start in music to how his Gretsch guitars help him as a worship leader.
After finding an acoustic in his mother's closet, Quilala started teaching himself guitar at age 14. With early influences ranging from Martin Smith to Radiohead, he draws from a wide variety of styles and sounds.
"I was always trying to pull from these great bands who had a great, unique sound," remembered Quilala. "All of them were different. It really inspired me to get better at my instrument, on the guitar, and I love it."
As for his Gretsch guitars, Quilala recently added a new G6659TG Players Edition Broadkaster® Jr., and it instantly became one of his favorites.
"My friend was really talking up this guitar," he mentioned. "When I got it, what I noticed was the chime and the clarity but also that it had a lot of meat to it as well. It's a very versatile guitar."
Being a worship leader, Quilala explained his need to command the stage and how his Gretsch guitars help do that.
"I absolutely love playing my Gretsch on stage," he explained. "It feels so alive and really powerful. There's just something so legendary about the Gretsch name and the Gretsch sound that when you hear it, you know it's right."
Quilala also feels a much deeper and more personal connection with Gretsch, due to the support of Gretsch owner Fred Gretsch and wife Dinah after he and his wife lost their baby boy, Jethro Dylan, at birth.
"It just really impacted us," Quilala recalled of receiving a letter from Fred and Dinah Gretsch. "Just saying that they were praying for us and that they loved us. It just meant the world and so for me, being a part of a family, you know, playing their guitars, I feel very blessed. It feels like it's more than just a guitar to me."
Enjoy more from the interview with Chris Quilala by clicking play on the video below.