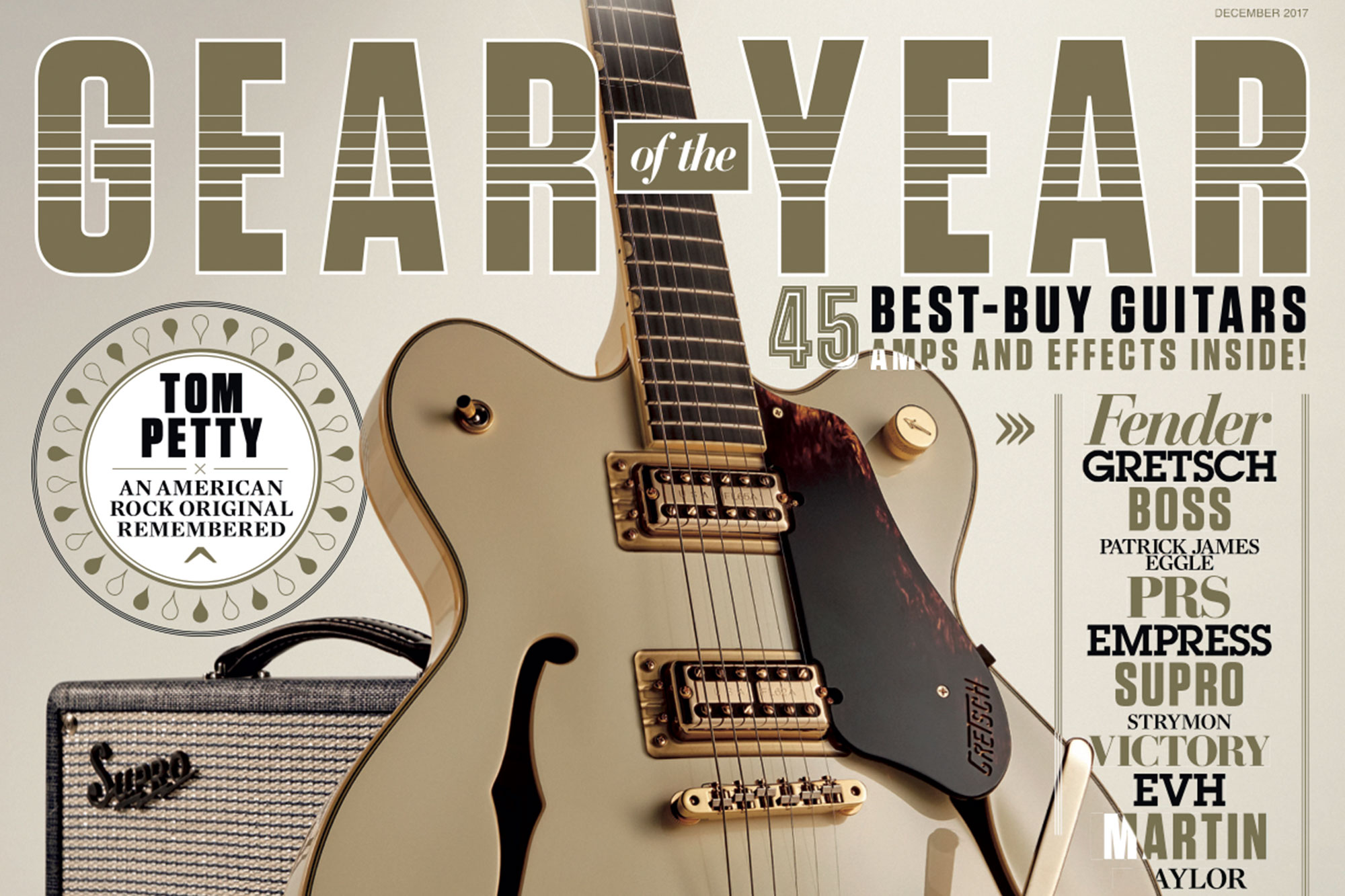 The December issue of U.K.'s Guitarist magazine has named our wonderful Gretsch G6609 Players Edition Broadkaster as their 2017 "Semi-Acoustic Electrics" Gear of the Year. With high praise for the full range of Broadkaster guitars, Guitarist loved the mixing of old-school design with contemporary features.
"With excellent additions like the easy-to-string String-Thru Bigsby with Gotoh locking tuners, No-Load tone control and master volume with treble bleed circuit, not to mention the beefier Full'Tron humbuckers, the Broadkaster will cover your Gretsch desires while driven in a way more contemporary fashion," says Guitarist.
It'll be hard to miss the latest issue as the cover shot features a stunning shot of the G66009 by photographer Neil Godwin.
Pick up a copy of Guitarist to see the full feature by CLICKING HERE.