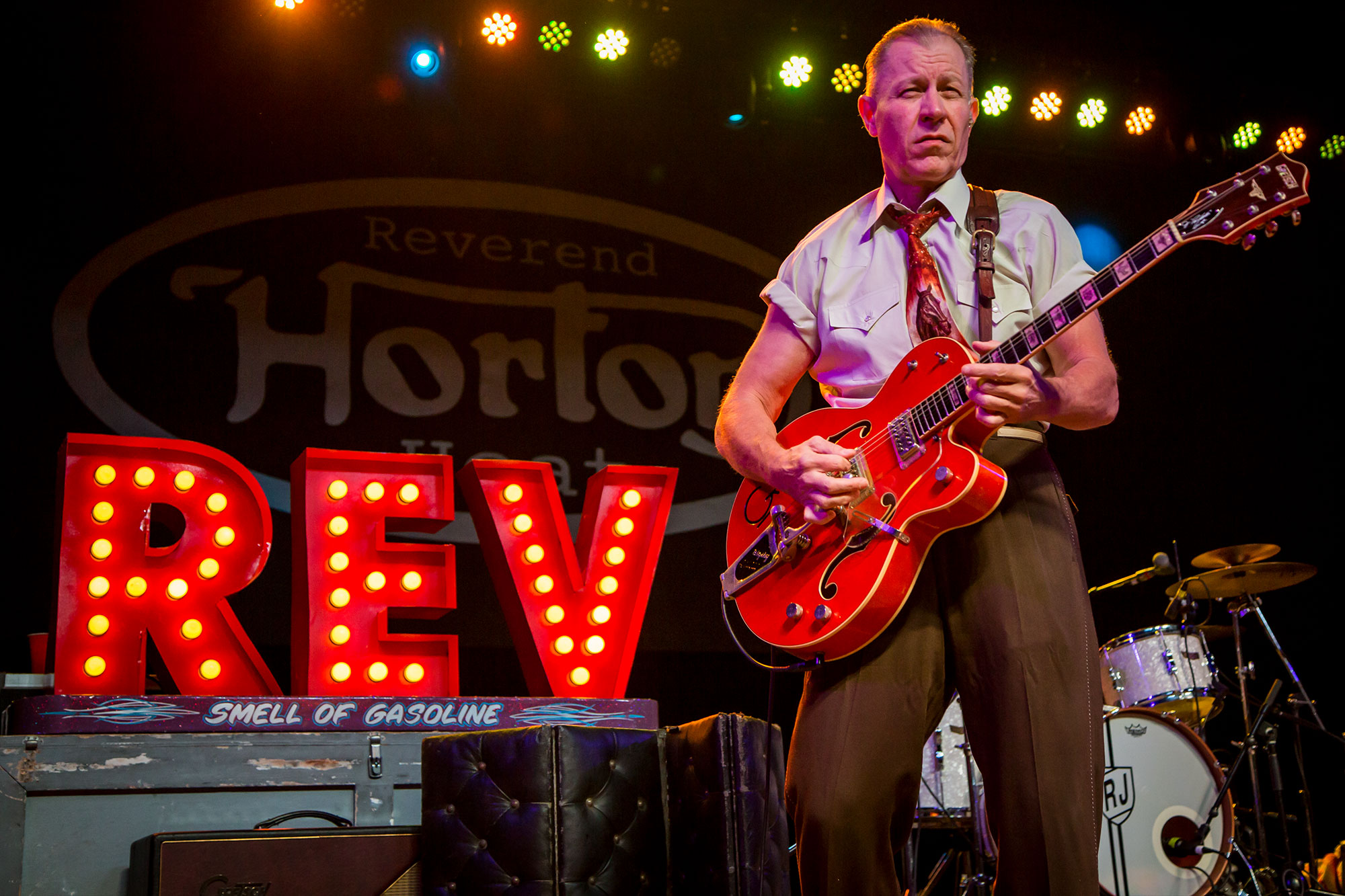 "It's twang baby, twang — the Gretsch sound is all about that twang," said Reverend Horton Heat frontman Jim Heath when he sat down for an exclusive video interview that covered everything from his Gretsch origins to what makes his signature G6120RHH Reverend Horton Heat Signature Hollow Body with Bigsby® so special.
Heath was first introduced to that twang when he went in search for a more versatile-sounding instrument than his Gibson.
"I had this Gibson and it did rockabilly, blues, jazz, perfectly," he explained. "But it didn't really do the spanky Telecaster thing. We were on tour and I was having a lot of problems with that guitar. I said, 'I have got to get another guitar.' So I took all the money from the tour and I went in to Guitar Center and there were the new Gretsch reissues. It did the Jazz thing, but it had that twang and spankyness that is somehow a little Telecaster. For me, it was just more versatile. It's really hard to describe, except 'twang'. It's got the 'twang.'"
Heath's signature model is loaded with that twang, and then some. In the clip below, he points out a few of his favorite features including the TV Jones® Classic pickups, clear pickguard, Gotoh® locking tuners and the Bigsby.
"The Bigsby is a crazy, cool design," he said. "It's its own little bit of an animal."
Hear more from Heath and his Orange Stain sig model below …