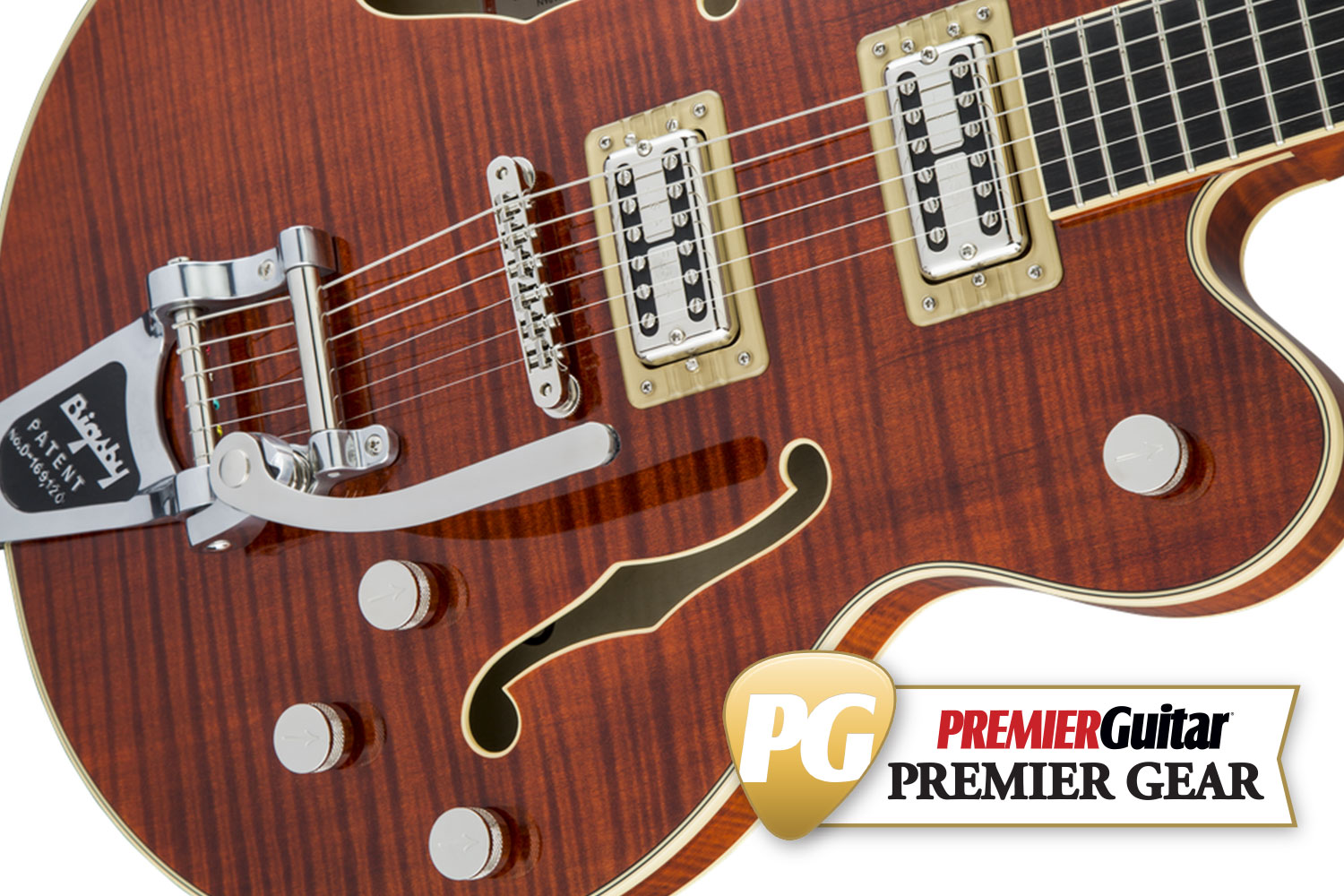 The January issue of Premier Guitar magazine features a stellar review of the Gretsch G6609TFM Players Edition Broadkaster Center Block. Reviewer Shawn Hammond loved the impressive build and setup quality as well as the super-flexible Filter'Tron pickups, awarding it with the "Premier Gear" stamp of approval.
For this particular instrument, modern meets vintage is the name of the game.
"Fit, finish, and setup on our 24.6″-scale Broadkaster were exemplary in virtually every way," wrote Hammond. "The Bourbon Stain [finish] over the "tiger-flame" maple top and back is luxuriant perfection.
Looks aren't everything though, as Premier Guitar learned when they went beyond the brilliant finish and focused on the sound produced by the guitar's Full'Tron pickups.
"Gretsch seems poised to break down even more doors, thanks to the Broadkasters' new Full'Tron pickups," he said. Making note of the new pickups ability to produce a wide variety of tones, Hammond added, "the essential Filter'Tron character is here in spades—there's just more of … well, kinda everything."
Hammond was extremely impressed with the Broadkaster and nicely summed up his thoughts with this:
"It's the first guitar I've played in a very long time where, the more I played it, the more I lusted."
Make sure you check out the in-depth review by CLICKING HERE and don't forget to watch the full video review with Hammond below.