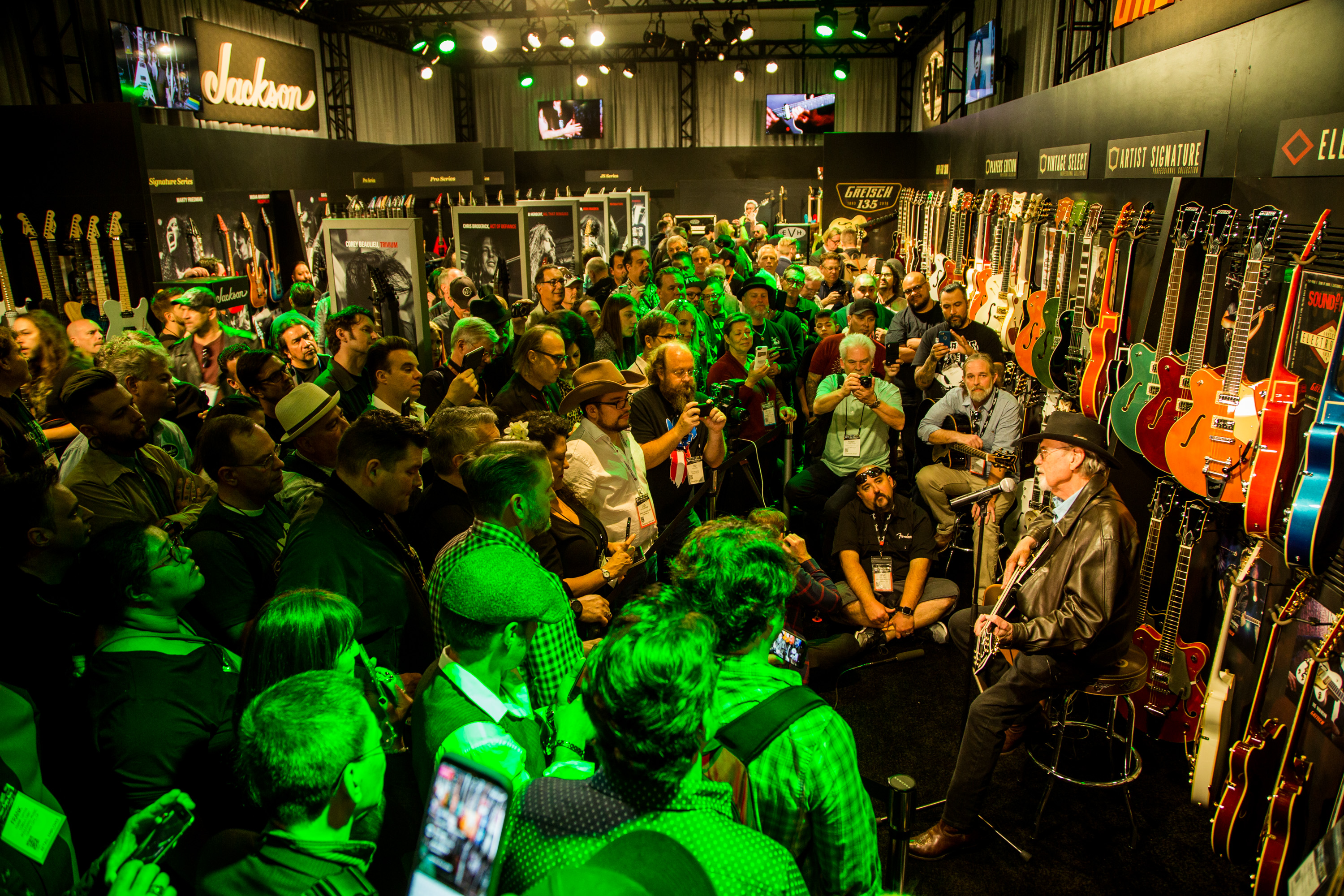 The King of Twang, Duane Eddy, debuted his new Limited Edition G6120TB-DE Duane Eddy Signature 6-String Bass in the Gretsch booth on Friday at the 2018 NAMM Show in Anaheim, Calif.
For the unveiling, Eddy regaled the packed house with a few entertaining stories about the 6-string bass, which he first had built for him a few years ago by Gretsch Custom Shop Master Builder Stephen Stern. He also played some snippets of his own hits, a few of his favorite tunes and even some new melodies specifically inspired by his rumbling bass.
Dubbed Tic-Tac-Twang, this 30.3"-scale length signature axe features a double cutaway hollow body finished in Black Pearl lacquer with a stealth Ghost Grey G-brand and gold hardware. Tuned E-to-e (an octave lower) and loaded with twin DynaSonic™ pickups, this bass is perfect for adding definition to any bass track or for creating wide, organ-like chord / melody passages.
Other features include '59 trestle bracing, a Bigsby® B6C vibrato tailpiece, brass nut and an ebony fingerboard with mother of pearl split hump-block inlays.
This model will arrive at dealers Summer 2018.