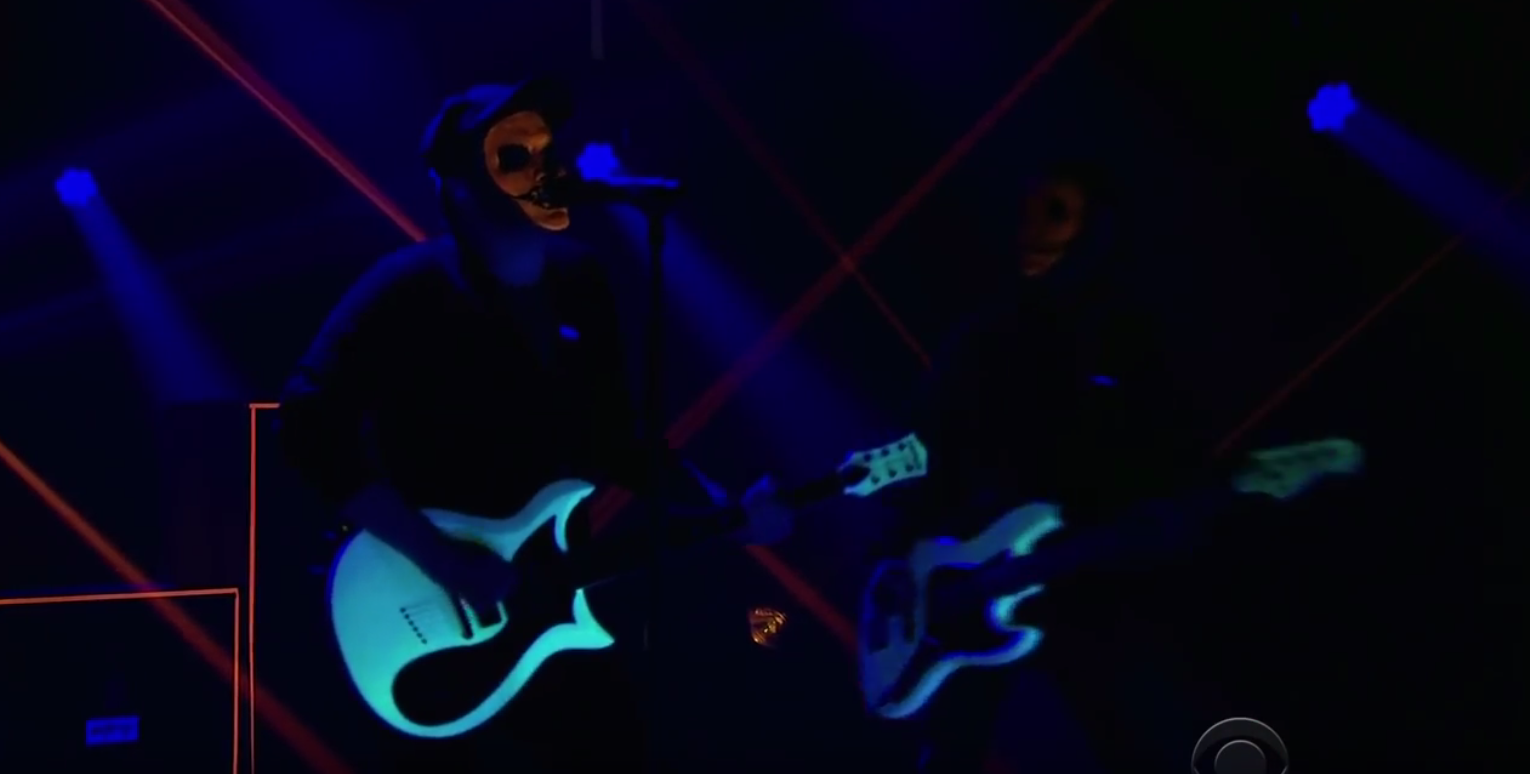 Fresh off the release of their seventh studio album M A N   I   A, pop punk quartet Fall Out Boy took the stage this week on the Late Late Show with James Corden to perform their hit track "Hold Me Tight or Don't."
The spooky performance on Stage 56 featured the band bathed in black light, rocking full Day of the Dead skeleton makeup. With frontman Patrick Stump's incredible vocals backed by his equally as impressive, glowing G5135CVT-PS "Stump-O-Matic," this late-night performance is one that you won't want to miss.
Watch it down below.