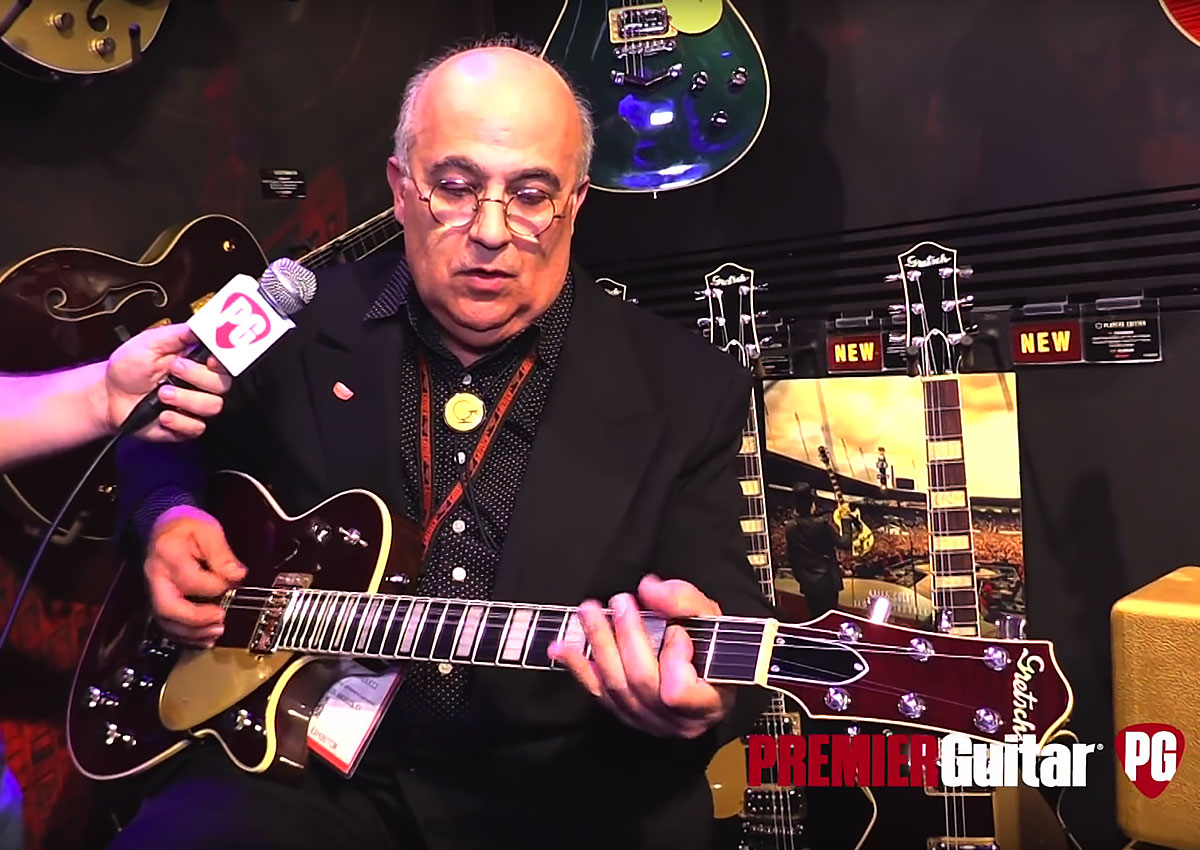 During the NAMM Show in Anaheim, Calif., in late January, Gretsch's very own Joe Carducci sat down with Premier Guitar's Jason Shadrick for a quick rundown of the powerful all-new G6228FM Players Edition Jet™ BT, as well as a quick preview of our gorgeous 135th Anniversary Models.
In the PG video, Carducci gives a bit of the history of the Jet model before diving headfirst into the details of the G6228FM, including how the unique body chambering gives the guitar a wider and more vibrant sound, especially when combined with the new Tim Shaw designed BT65 pickups. Clean or dirty, this new model really delivers full-spectrum fidelity at the stomp of a switch.
Continuing with his history lesson, Carducci introduces our two new limited edition 135th Anniversary models – the Opulent 2-Tone Casino Gold on Dark Cherry Metallic G6118T-135 135th Anniversary™ with Bigsby® and the G5420TG Electromatic® 135th Anniversary with Bigsby® in 2-Tone Dark Cherry Metallic over Casino Gold. Both guitars are filled with rich, historical Gretsch details and capture the true essence of That Great Gretsch Sound™.
Watch the full demo below to learn more about these fine new models.