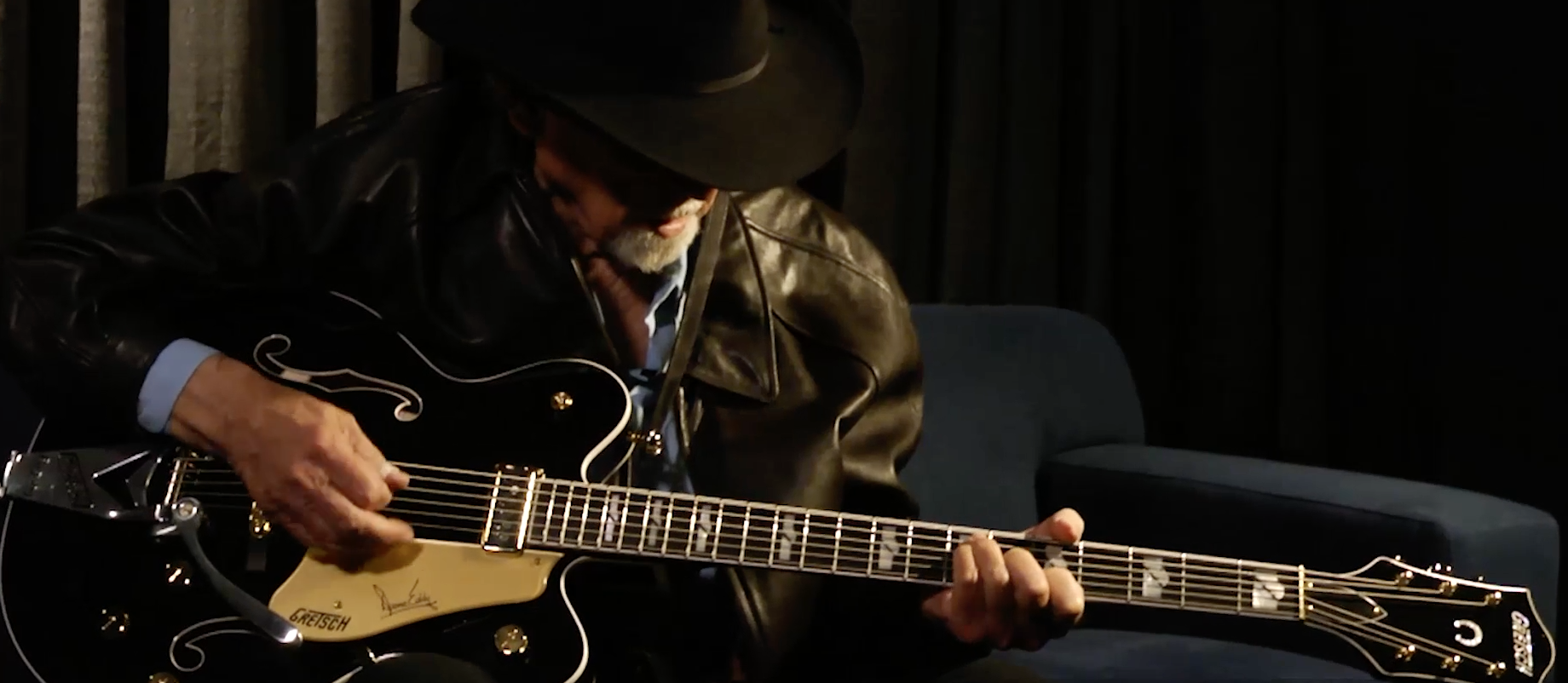 In a new exclusive video with Gretsch, Duane Eddy showcases his Limited Edition G6120TB-DE Duane Eddy Signature 6-string Gretsch bass, nicknamed Tic-Tac-Twang.
"It's a 6-string bass guitar … to replace the Danelectro [6-string bass]; This is far superior," says Eddy with a slight grin.
Eddy rose to prominence as an early pioneer of the instrumental genre with his iconic low twang and "tic-tac" click. With the release of "Rebel Rouser" in 1958 paving his way to rock stardom, Eddy amassed 15 Top 40 hits between 1958 and 1963.
"A lot of people asked me, 'What's that click-y sound down by the bass?' and I said, 'It's a bass!'" recalls Eddy.  "That click caught on, and they started using it in all the sessions in California and Nashville."
Throughout his illustrious career, Eddy has sold over 100 million records worldwide and was inducted into the Rock and Roll Hall of Fame in 1994 and the Musicians Hall of Fame in 2008. Throughout it all, he's been a true Gretsch man.
"This is my 60th anniversary [using Gretsch guitars], but Gretsch has got me beat," says Eddy. "This is their 135th anniversary. Imagine that—that is a long time to be making guitars."
Watch our full interview with Duane Eddy below, and click here for more information on his signature 6-string Gretsch Bass.