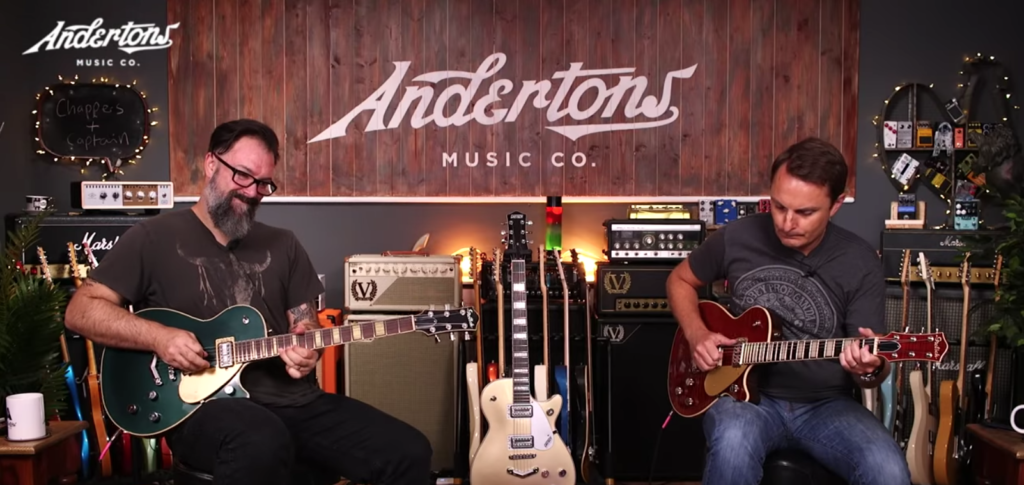 The Andertons Music Co. guys are back with a new video review of the G6228 Players Edition Jet™ BT with V-Stoptail and G5220 Electromatic® Jet™ BT with V-Stoptail.
After a fuzz-filled bluesy jam session, Lee "The Captain" Anderton and Rob Chapman break down the features of these beauties.
"The first thing you notice when you pick this guitar up is that it is made of cotton, and if you let go of it, it would float off," jokes Anderton of the Players Edition Jet. "That's because it's a heavily chambered mahogany guitar. It feels probably two thirds the weight of a normal solid body electric guitar."
After tearing out crunchy riffs, Chapman, praises the effortless playability of the same model.
"[They play] really easily. There's no fight," he says. "It plays itself, and that's great."
Anderton later ends the video with a pristine solo on the Electromatic Jet that truly shows off the guitar's astounding range.
Watch the guitars in action below to get a feel for yourself.