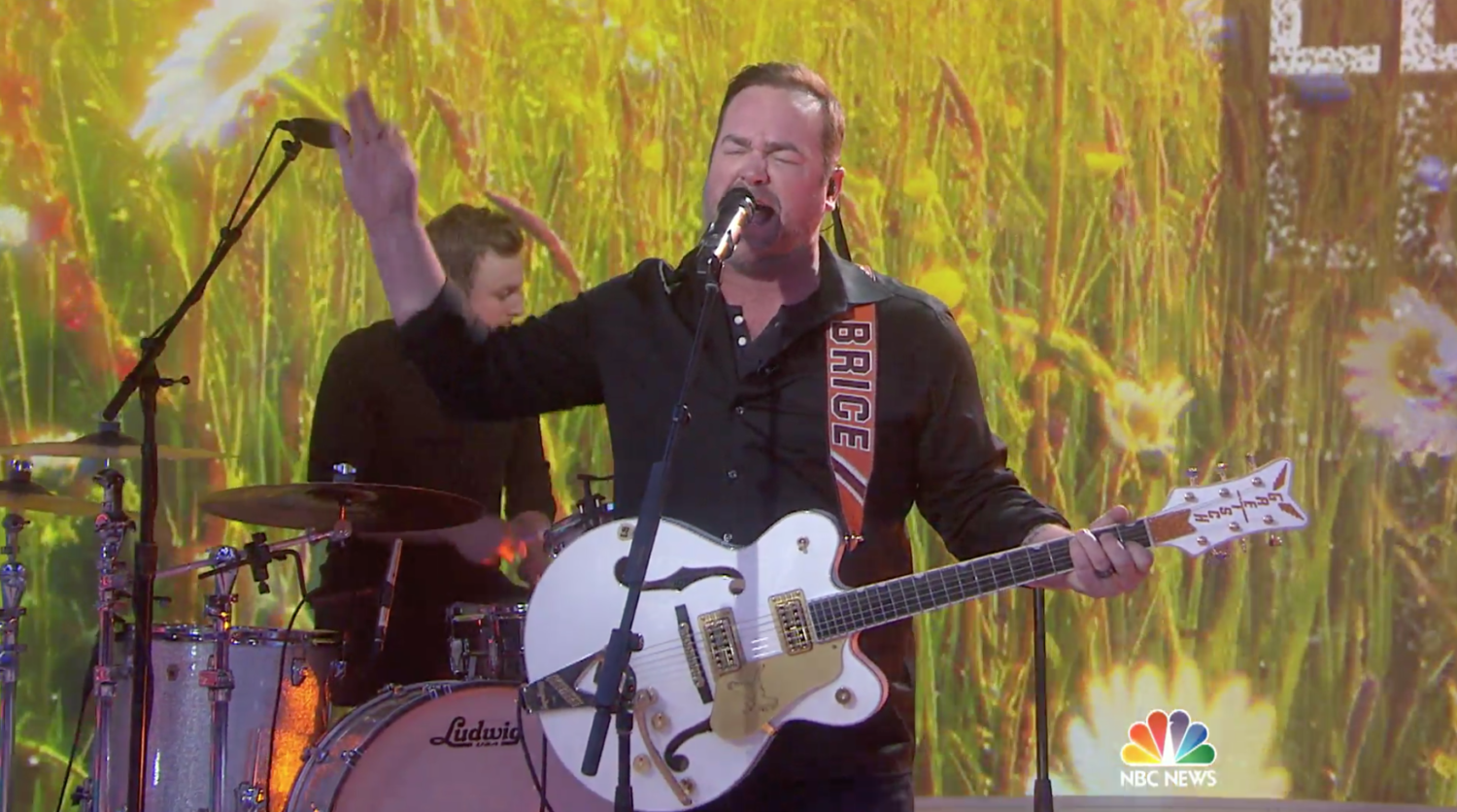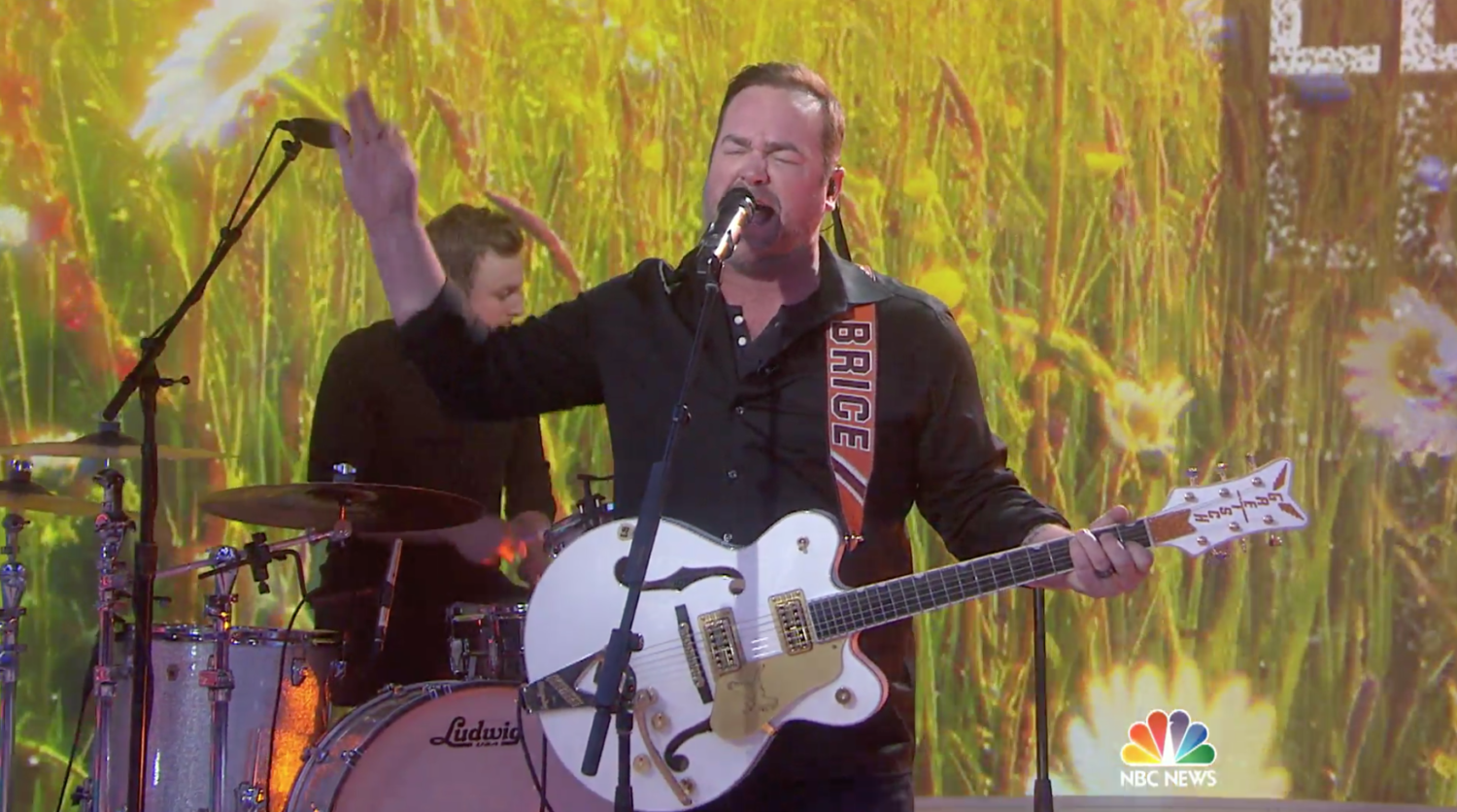 Multi-platinum country crooner Lee Brice stopped by the Today show this week to perform introspective lead single "What Keeps You Up At Night" off his self-titled album.
"This song sums up the whole album," explained Brice as way of introduction. "What keeps you up at night — demons and angels, exciting things and sad things. And it's okay to talk about those things and wonder about them."
A gorgeous G6136T Players Edition White Falcon perfectly accompanied Lee's twangy growl during the rousing performance, which you can watch below. And, to catch Brice live, click here for tour dates.