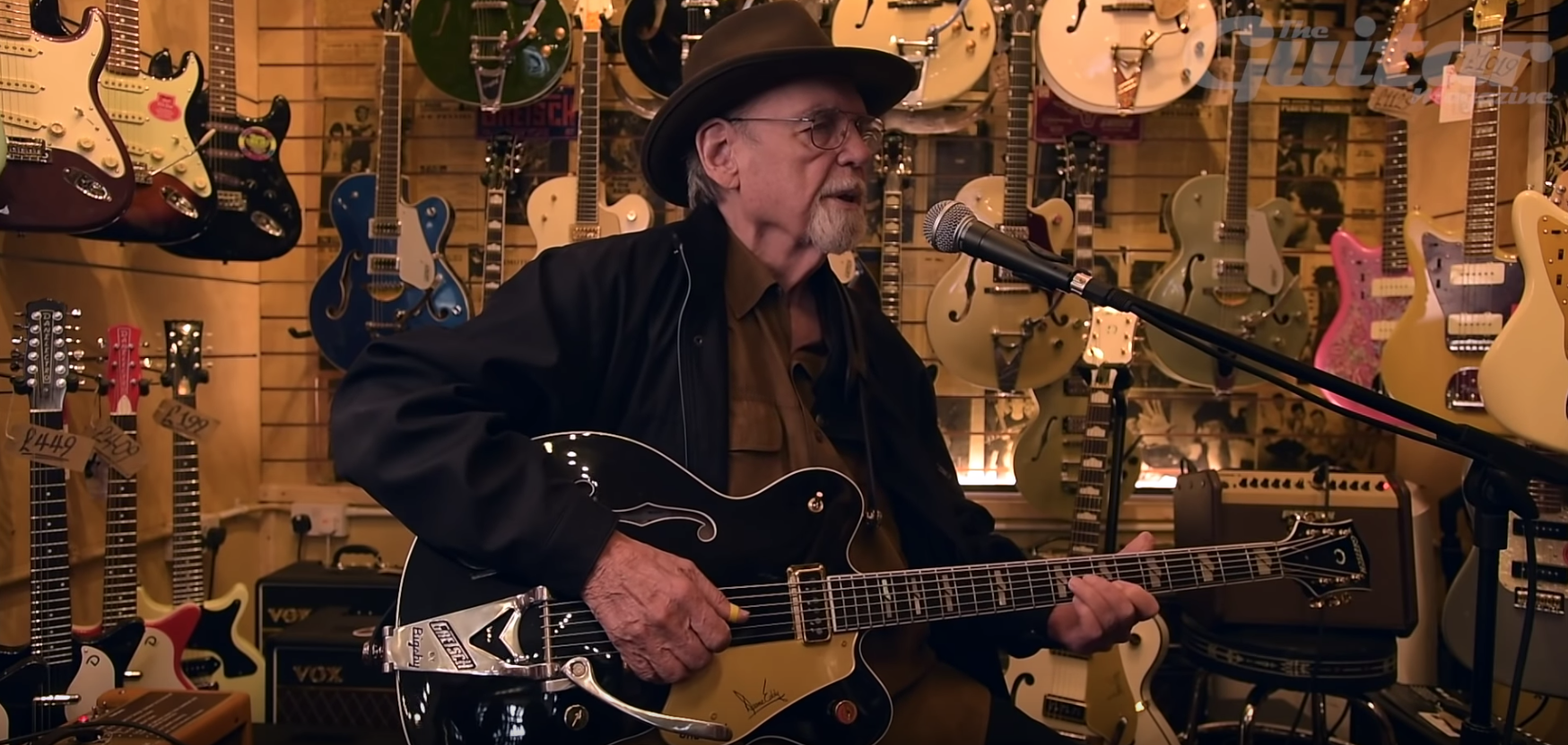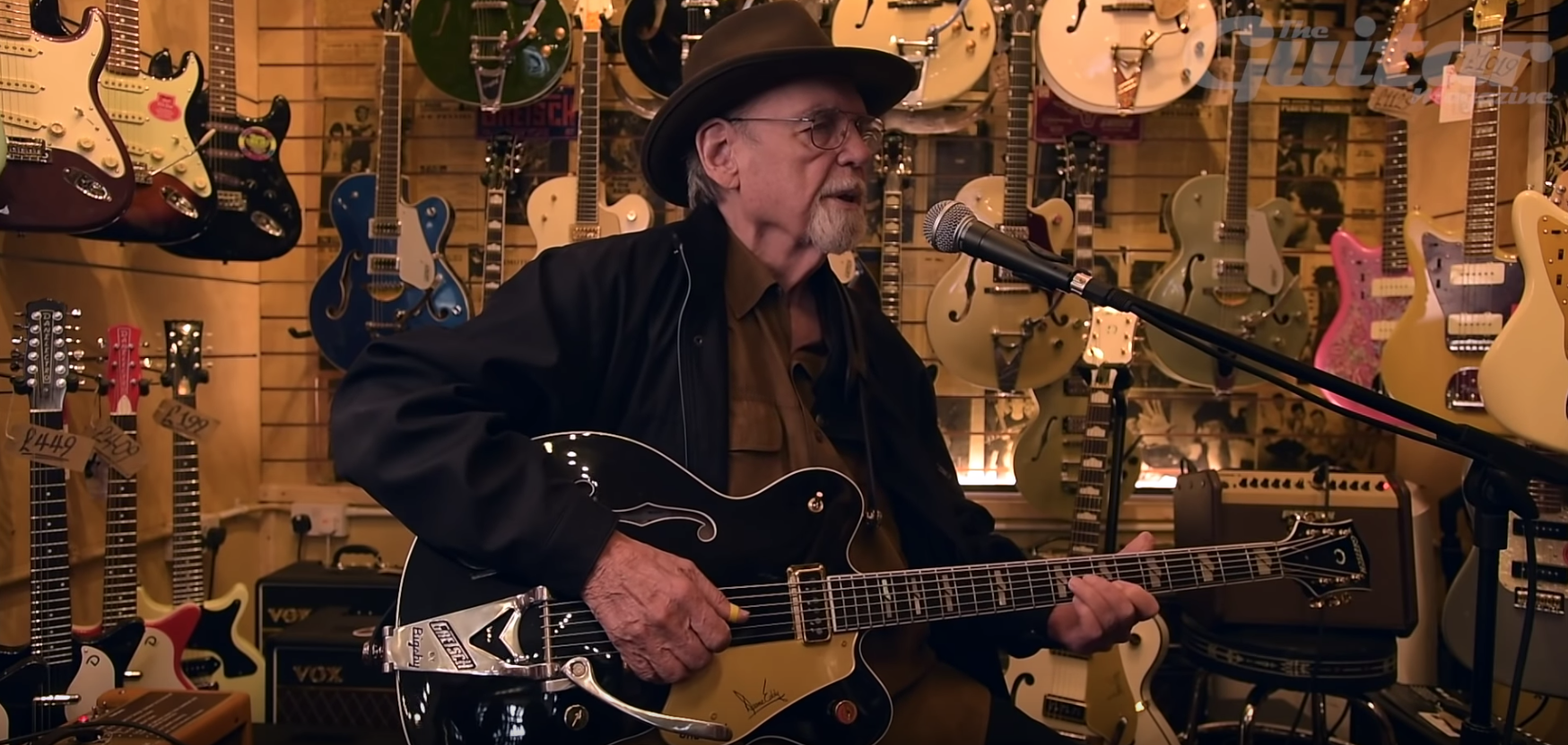 Duane Eddy made a recent visit to London's Regent Sounds where the legendary guitarist sat down for an intimate interview with Guitar Magazine. The video, which is now available on YouTube, covers a range of topics, including the first time he set eyes on a Gretsch G6120.
"I was 19 when I walked into Ziggie's Music store [in Phoenix]," says Eddy in the clip below. "I wanted a guitar with a Bigsby on it. Ziggie pulled out this case … and he put a G6120 orange Gretsch in my arms. It just nestled in there so beautifully, and the neck was a dream."
As an early pioneer of instrumental music, Eddy's iconic bass-heavy twang guitar and wavy vibrato produced 15 Top 40 hits in the '50s and '60s. Eddy would also sell 100 million records worldwide – all with that same guitar.
Eddy's original G6120 was put on display at the Musical Instrument Museum in Scottsdale, Ariz., a few years back, and he's more recently been playing a 6-string bass.
"It is just perfect," says Eddy. "[Gretsch Master Builder] Stephen Stern put it together… he put the [original] deeper body on it and exact measurements in the neck."
Just like his famed G6120, Gretsch honored Eddy by adding a production run of the bass with the G6120TB-DE Limited Edition Duane Eddy 6-string bass.  Get more details on his latest signature model here, and enjoy the full interview with Eddy below.