January 14, 2019
By Sara Norton
---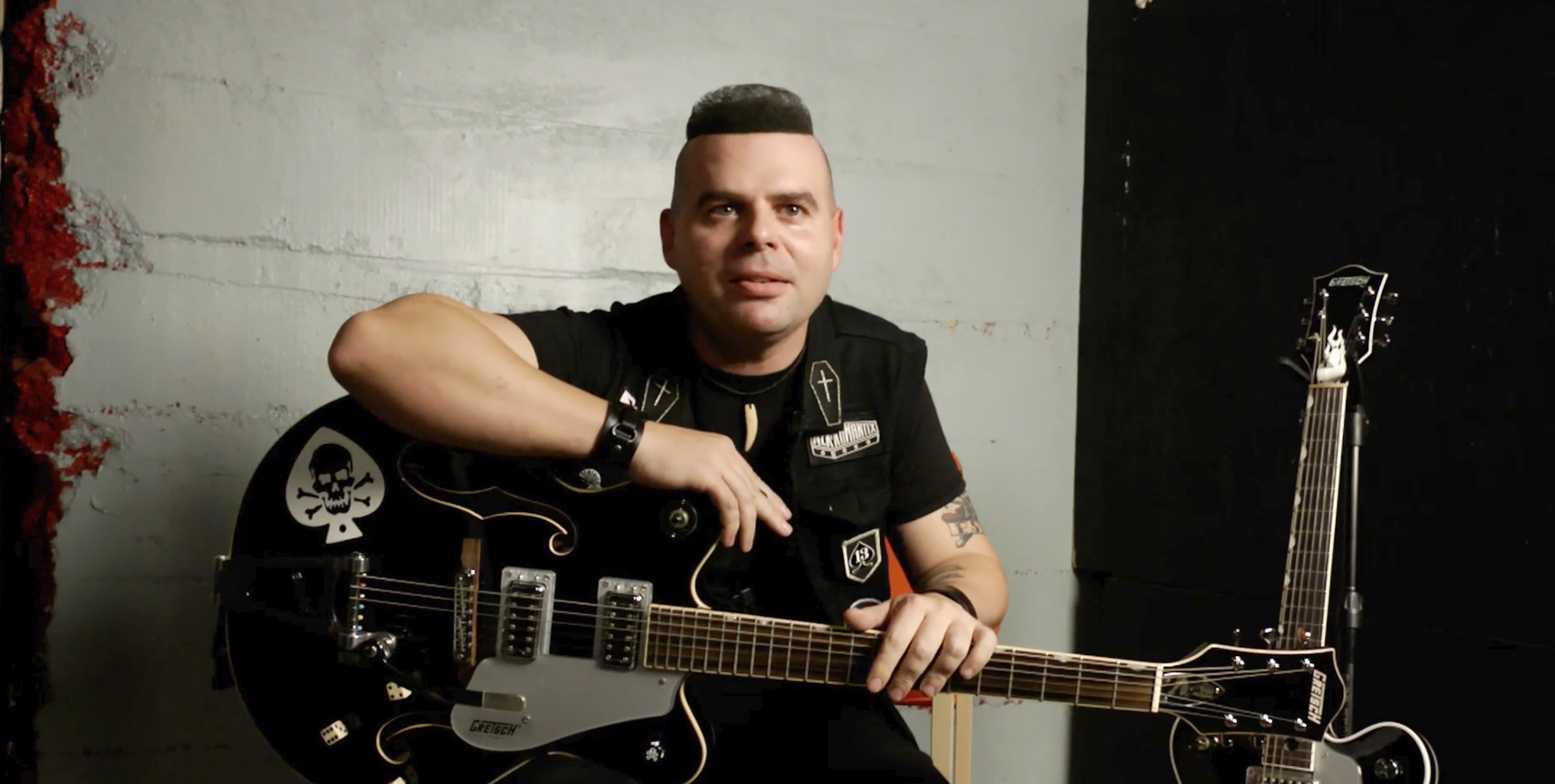 Guitarist Francisco Mesa celebrates his 10th anniversary with psychobilly band Nekromantix in 2019. But as a longtime fan of the genre and Nekromantix even before stepping in to join the band, Mesa wanted to stay authentic to the style and sound of the players who came before him, and that meant playing a Gretsch.
"I always liked the band, and I wanted to play what all the other guitar players had been playing, and I didn't really want to really alter anything to it," says Mesa in an exclusive video interview.
"A lot of the other guitar players were using Gretsch too, especially Peter (Sandorff) — in the latest years he was using Gretsch pretty much nonstop. Pete Belair from Australia played in Nekromatix for a year, and he was also using a Gretsch. So Gretsch gives the band that vintage-y sound that merges really well with our type of music."
The psychobilly rockers expertly blend elements of punk and rockabilly with a horror-themed flair, a combination that Mesa loves being part of.
"What I like most about Nekromantix is we mix [genres]; it's like cooking," explains Mesa. "You get different ingredients, we get what we like the most from all these different types of genres and styles."
For his nimble fret work, Mesa relies on his dice and skull-adorned G5422T Electromatic Hollow Body Double-Cut with Bigsby® and G6137TCB Professional Collection Black Panther.
"I like to customize everything I have… to make it more personal," says Mesa while pointing out some of the unique aspects of his instruments. "I added the stickers, knobs."
Aside from aesthetics, Mesa loves how comfortable the Electromatic is to play.
"[The Electromatic] is really balanced and not heavy at all," adds Mesa. "The necks are really comfortable, I really like everything about it."
Check out Mesa in the full video below, and click here for tour dates.