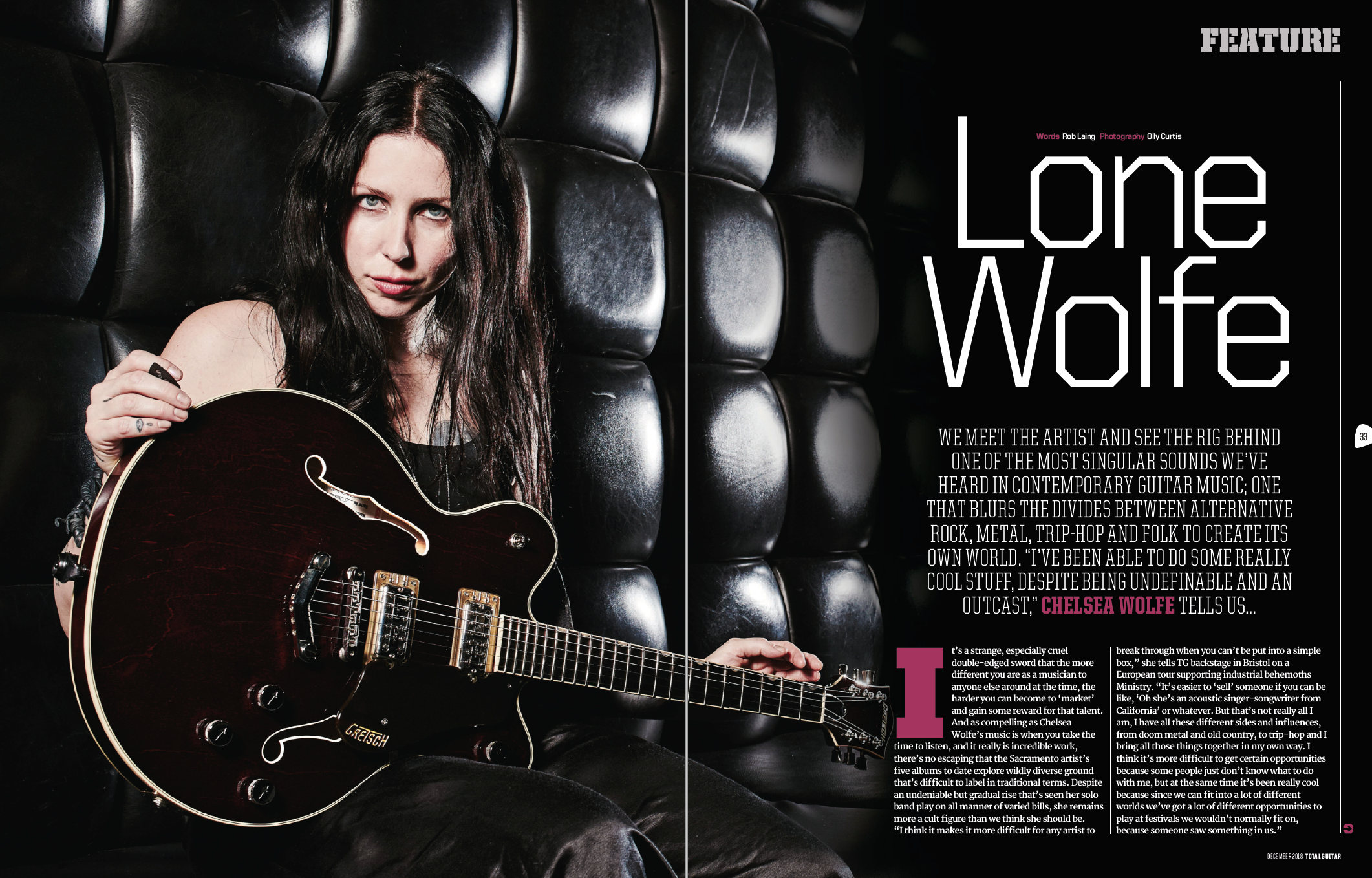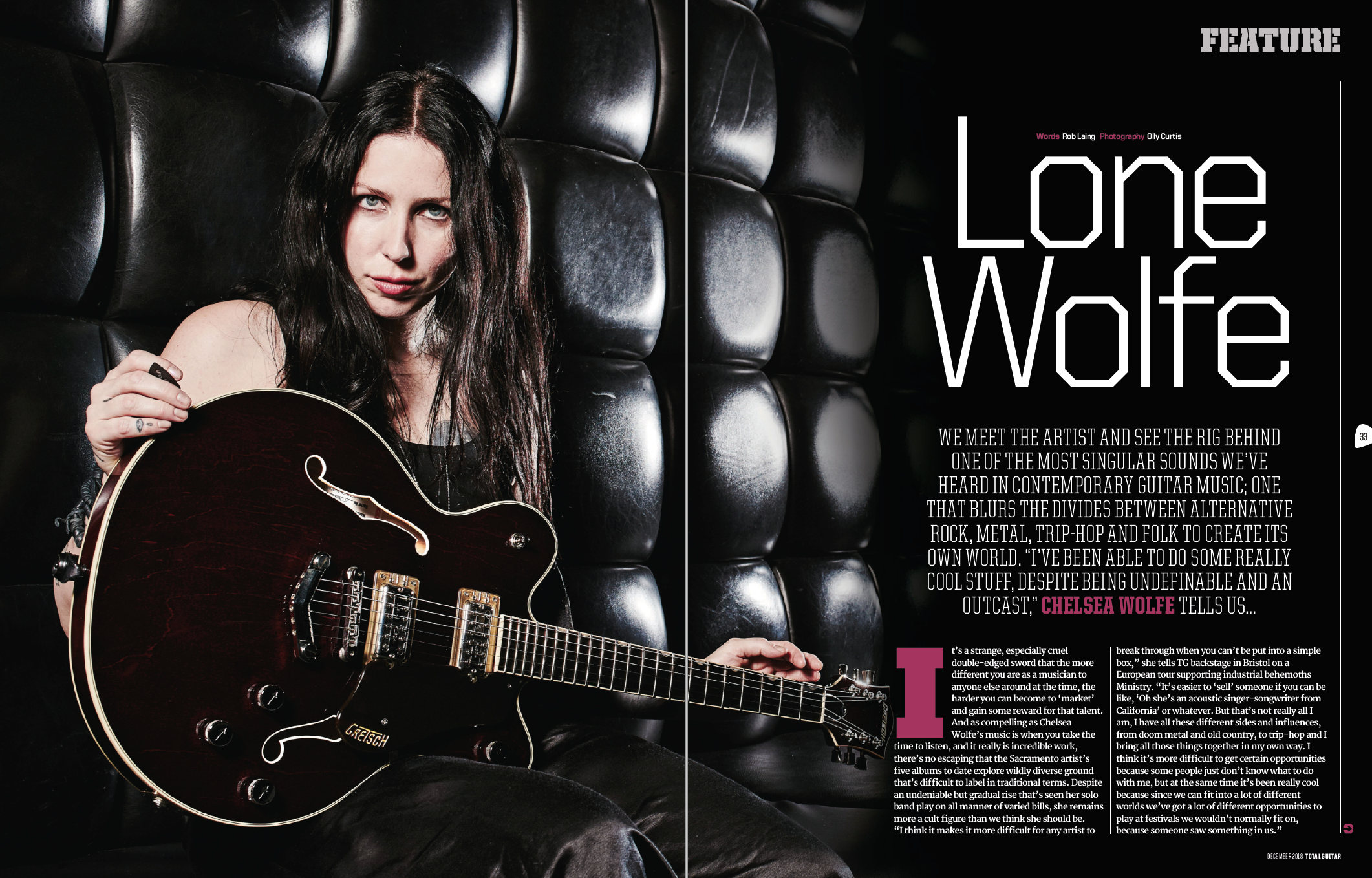 Chelsea Wolfe's unorthodox talent fuses multiple styles from neofolk to trip-hop and doom metal to create as Total Guitar magazine says "one of the most singular sounds we've heard in contemporary guitar music.
The magazine's December issue includes a terrific feature on the "lone wolfe" artist, including a touring rig breakdown and insightful Q&A that covers her musical tastes and influences, as well as the creative process for sixth studio album Hiss Spun, which as TG notes has more of a "band-in-a-room dynamic" – an intentional move on the part of Wolfe.
"I wanted this one to be more collaborative and more as a band," explained Wolfe. "So, we did a lot of jamming together, Jess and Ben [Chisholm, bass player and guitar] and I. Also, we'd bring in different lead guitar players to add some flourishes. But a lot of it was just the three of us jamming out. The traditional rock 'n' roll process of songwriting, and also Ben wrote a lot of the guitar parts. There's more of his vibe and his influence there, which is cool."
In terms of gear, Wolfe can be seen in the piece front and center with her Gretsch G6609 Players Edition Broadkaster, a newer addition to her touring arsenal and one that fit perfectly given the darker direction she wanted to go in with Hiss Spun.
"I've been playing 335s for a few years and I was recently blessed with this amazing Gretsch Broadkaster that I am in love with," said Wolfe. "It's got an even deeper sound that's in the same realm as a 335 but I like it so much better. It's definitely one of my favorite guitars I've ever had."
In a Dark Cherry Stain, it also has the vintage-y, old-school vibe that Wolfe is drawn too, and as she summed up in the piece, "it's probably the loudest guitar I've ever had."
Read the full article here.