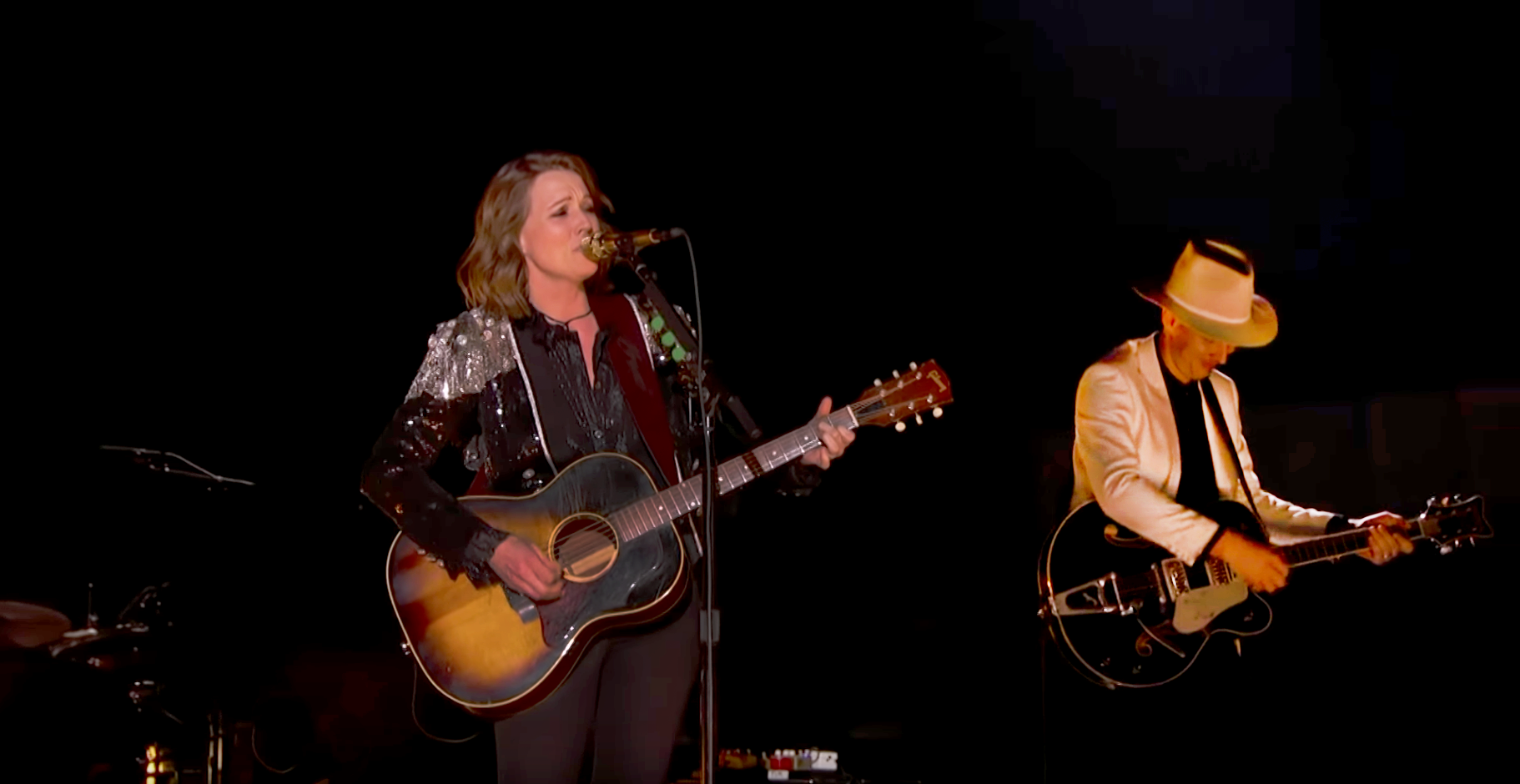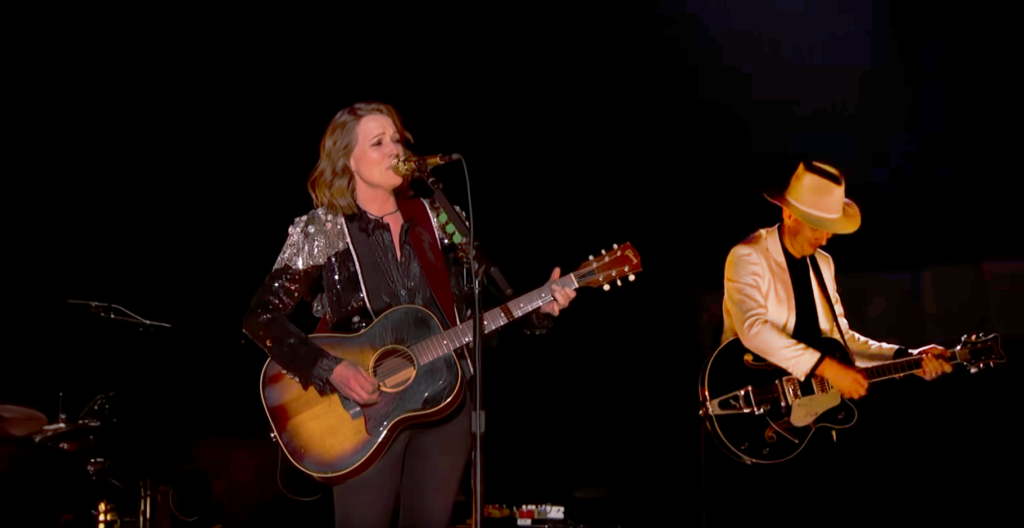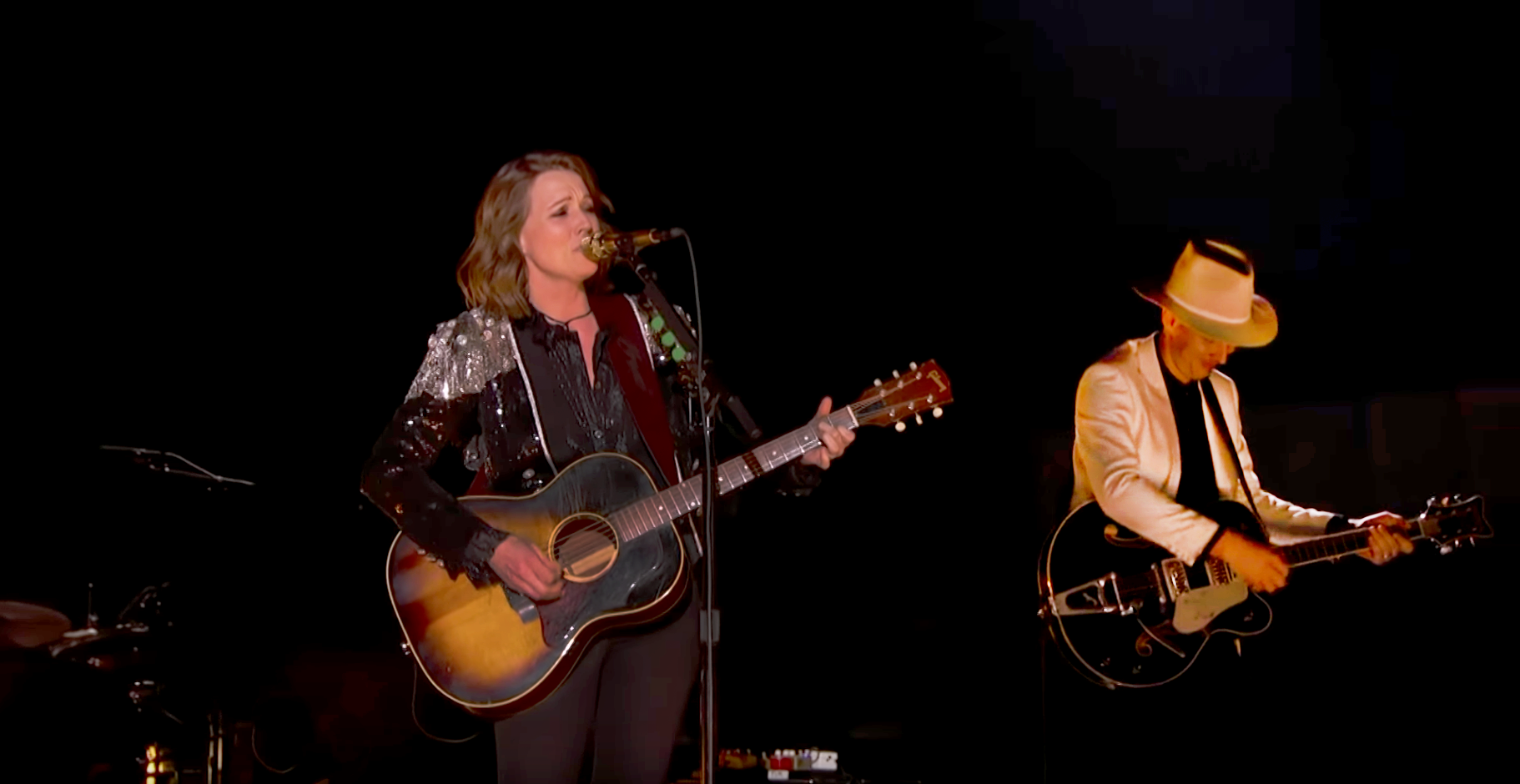 Can't get enough of Brandi Carlile's performance of "The Joke" at the 61st Grammy Awards? Neither can we.
Carlile gave an arresting rendition of her acclaimed song alongside her long-time collaborators, twins Phil and Tim Hanseroth. The audience was on their feet by the end of the song, with Carlile belting out the final verse to roaring applause.
Aside from the memorable performance, the Grammys were a big night for Carlile and company. "The Joke" nabbed the Grammy for Best American Roots Song and Best American Roots Performance, while Carlile's sixth album By The Way, I Forgive You won Best Americana Album.
"'The Joke' was kind of a last-minute thing that was spurred on by the taunting of (producer) David Cobb who made a comment that he didn't think we had a vocal moment as profound as 'The Story' since 'The Story,'" said Carlile in a backstage interview. "It had been 10 years, and I think it was a bit of a hurtful assertion at first. Once I got to thinking about it, it just raised the bar for me and we wrote 'The Joke.'"
Watch the performance below, featuring Tim Hanseroth on a G6636T Players Edition Falcon Center Block.