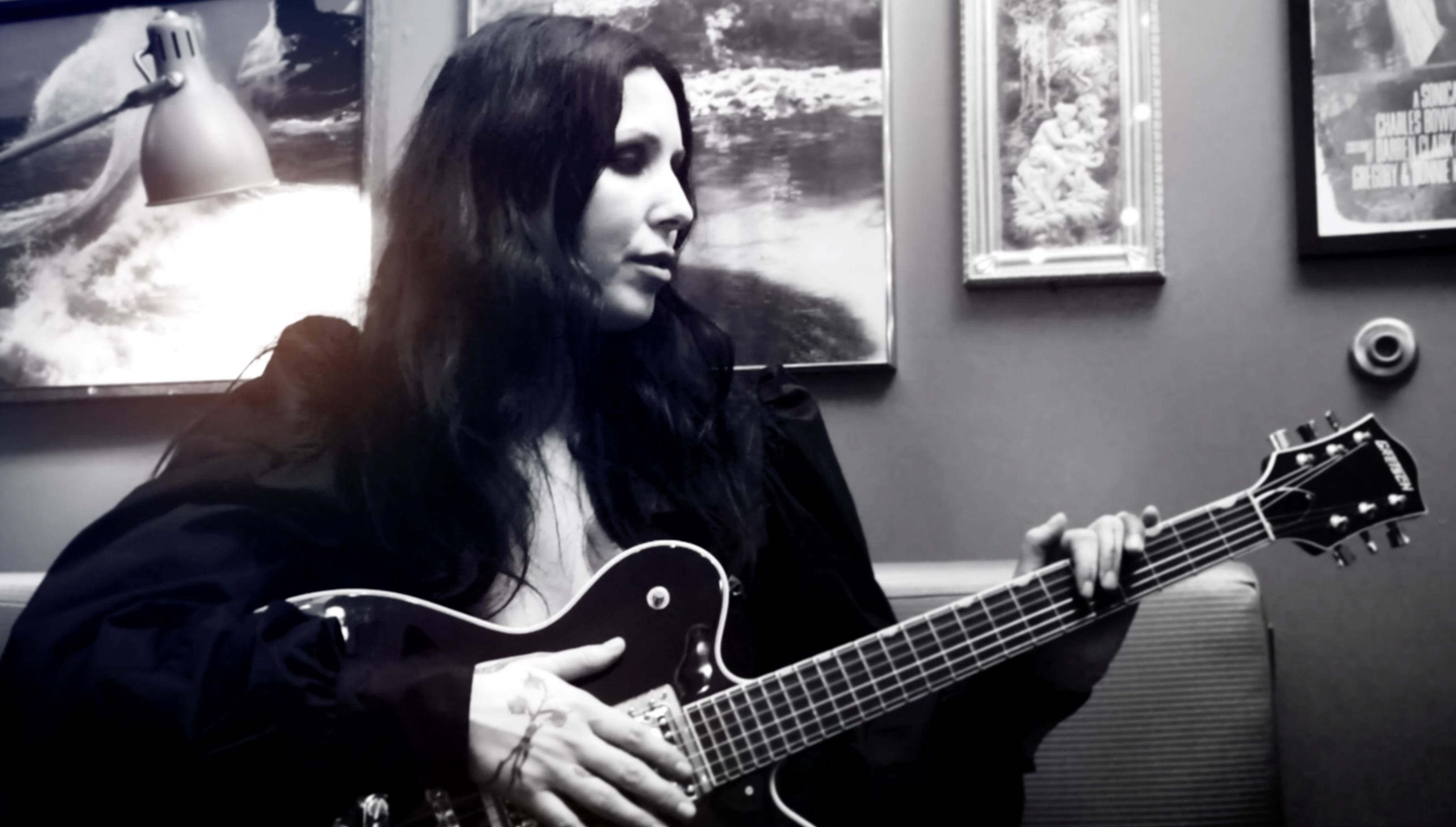 After earning critical acclaim for her diverse 2017 album Hiss Spun, Goth-rock risk taker Chelsea Wolfe started 2019 on a high note, landing on Revolver's "45 Most Anticipated Albums" of the year list.
We certainly can't wait to see what's next, but in the meantime, we were fortunate enough to quickly catch up with Wolfe for a quick interview about how her G6609 Players Edition Broadkaster® Center Block Double-Cut with V-Stoptail tackles her cross-genre artistry — from spectral vocals to ambient doom metal and fuzzy sludge metal.
"I fell in love with hollow bodies when I started playing heavier music a few years back," said Wolfe. "This Broadkaster in particular can handle the heavy songs, the distortion and fuzz I put it through.
"I play a lot of different genres of music… and I think this Gretsch is a versatile guitar."
Check out the full interview with Wolfe below.