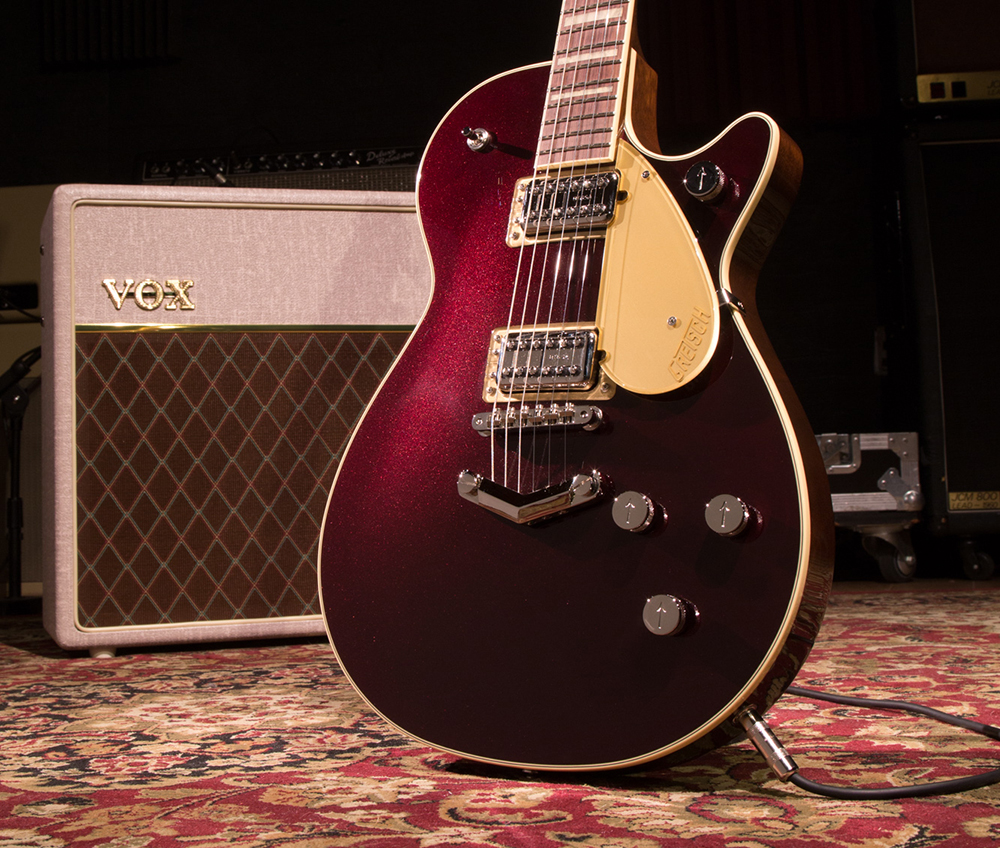 What do you get when a chambered mahogany body, brand-new Broad'Tron BT65 pickups and supreme craftsmanship collide in one guitar? A Gretsch G6228 Players Edition Jet BT that just earned Vintage Guitar's "Approved Gear" stamp.
"Want to stand out from the Les Paul-toting crowd? Not only does the Gretsch Jet promise its own special sound thanks to that chambered solid body, it also boasts its own cool. Think George Harrison and Cliff Gallup," notes Michael Dregni in a review that appears in the magazine's March issue. "Gretsch's new G6228 Player's Edition Jet BT recalls the '50s models but adds modern smarts along with a build quality that goes beyond vintage versions."
The lightweight chambered mahogany body and Broad'Tron BT65 pickups were the stand out features to Dregni.
"It begins with a mahogany body with a maple top, offering a strong, balanced mid sound. But that body is chambered — like no other guitar— which finishes out the voice with a remarkably rich and harmonically wide-ranging tone.
"As for the new pickups designed by pickup guru Tim Shaw, Dregni notes that they "emulate vintage Filter'Trons with a dash of Gibson PAF. They can be dialed-in hot or smooth, crystal clear, or achieve that famous PAF grind."
His summary?
"Country or rockabilly, Beatles or Stones, classic or modern rock, a Gretsch Jet will make you stand out. And you'll never look back."
Pick up the issue to read the full review here, or click here for more product info.