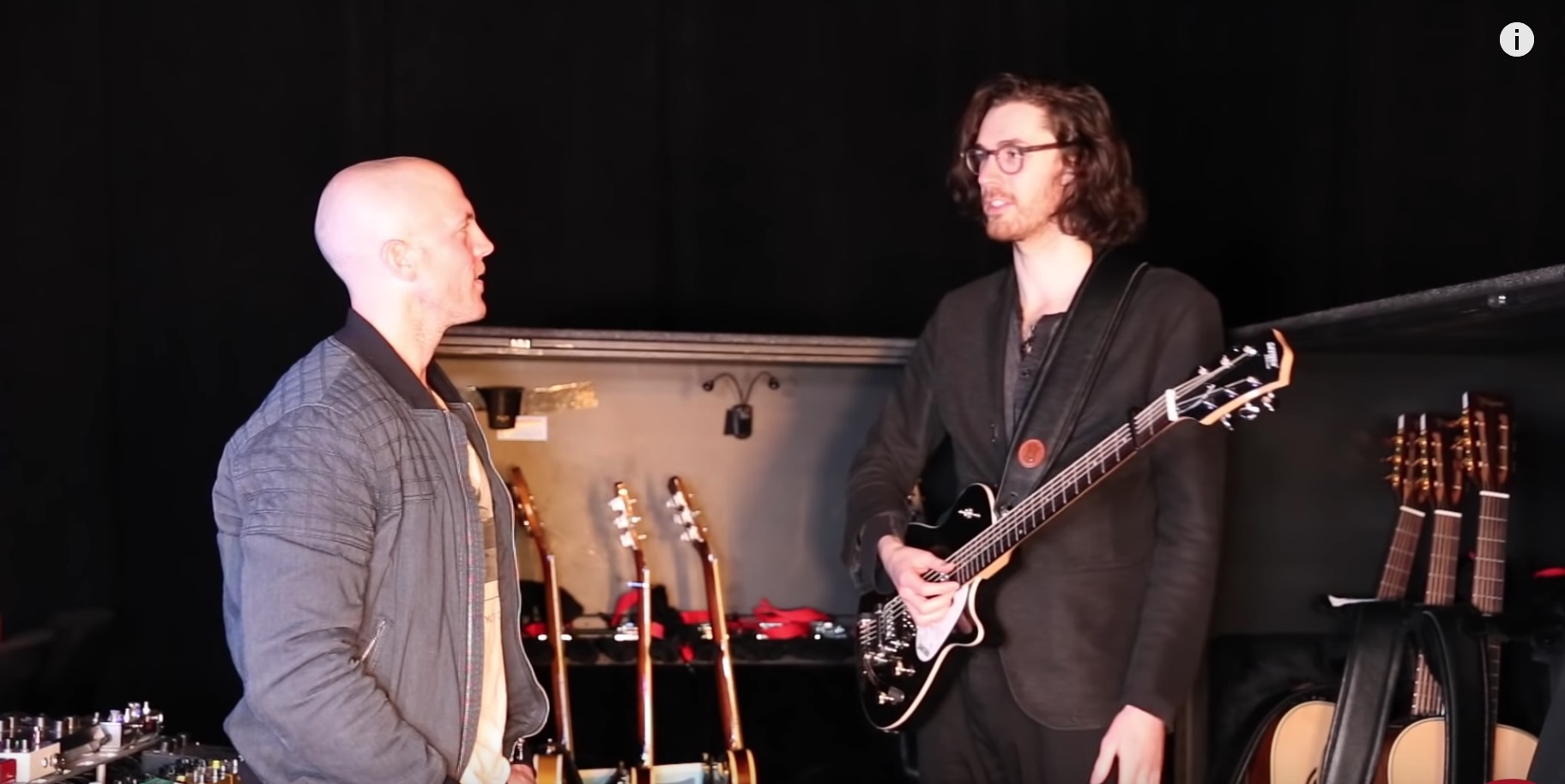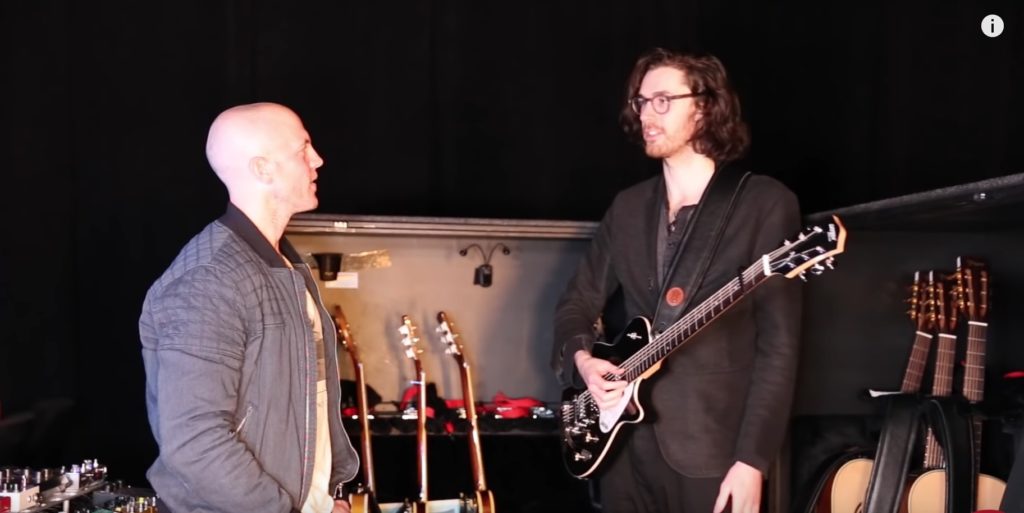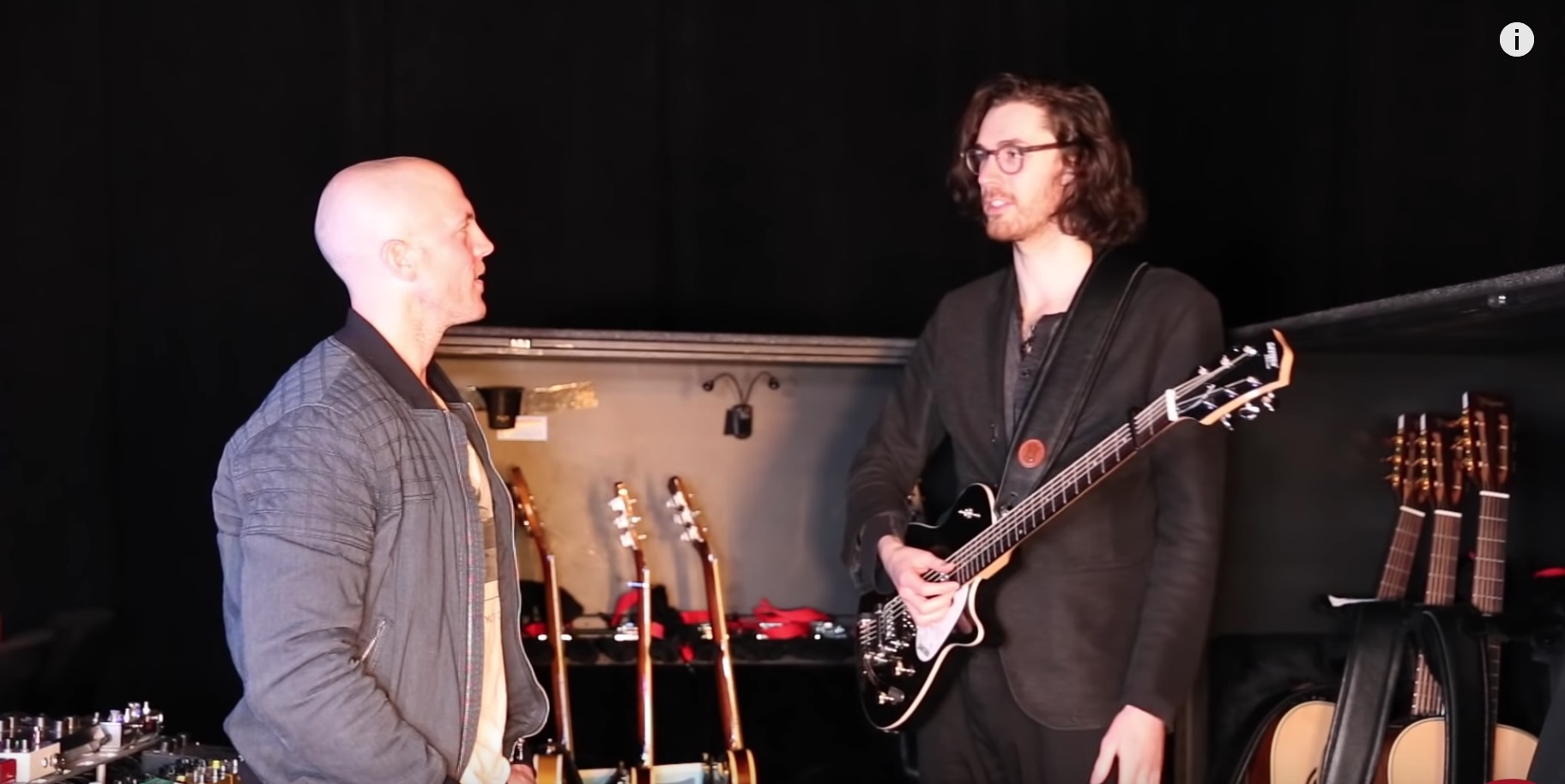 Premier Guitar's Chris Kies caught up with Hozier during a stop on his Wasteland, Baby! tour for an episode of Rig Rundown, in which the Irish crooner dished on how he acquired his Gretsch G5265 Electromatic Jet Baritone.
"Before [recording] 'Jackie and Wilson,' I had never really played a baritone before," recalled Hozier. "When I was recording it, I had a demo of it played in E major and it was way too high to sing.
"A friend in a band back in Dublin —he had this baritone at home he never really used, and I borrowed it!"
The G5265 features a 29.75" scale length to accommodate dropped tunings for a more robust, fatter tone that proved to be the ideal fit for the neo-soul/R&B number.
"I had never really written or played on a baritone and it's one of those things I really enjoyed as I did," he said. "Certain notes or styles just beg to be played. It encourages you to play slightly different."
Watch Hozier in the full Rig Rundown below, and catch him on tour in support of latest album Wasteland, Baby! here.