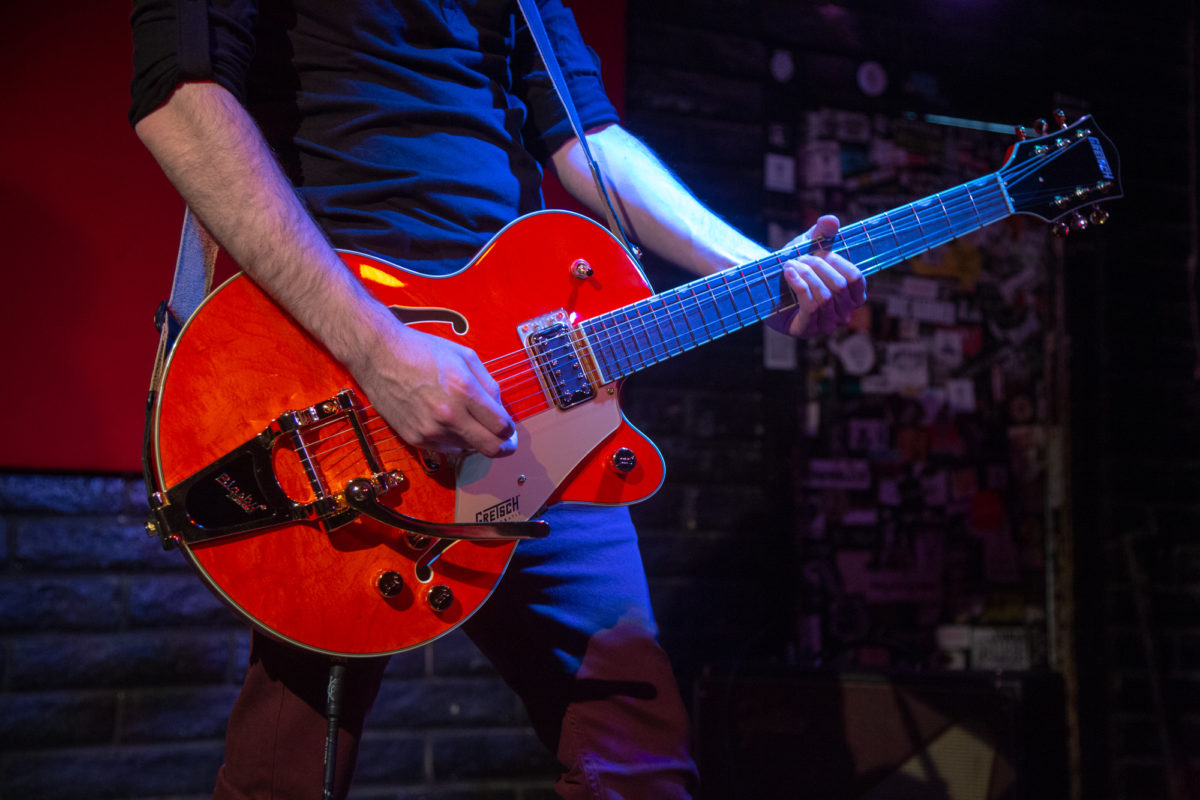 The Gretsch G5655TG Electromatic Center Block Jr. nabbed a rave write up in Guitarist magazine's May issue, with reviewer Ed Mitchell applauding the model's craftsmanship.
""The G5655TG is proof that Gretsch absolutely owns build and finish quality in the sub-grand guitar market," wrote Mitchell. "This is flawless. We'll go as far as saying it's getting tougher to distinguish the Electromatic stuff from the Japanese Professional Series models."
Fans of traditional Gretsch construction will love the lower set maple neck, 24.6-inch scale length, master volume control and slick gold pickguard, but the G5655TG also hosts upgraded features catering to modern players, such as its center block build.
"The G5655TG comes in at less than half the depth of a typical Gretsch hollow body," noted Mitchell. "This little guy has a chunk of spruce running up its middle, deftly chambered to provide some weight relief."
Mitchell also stressed the G5655TG was more than a one-trick pony when it came to tone. Dual Broad'Tron pickups deliver versatile tonal possibilities from twangy country to moody blues riffs and even heavier genres like rock and metal.
"These pups were not designed to make you sound just like Eddie Cochran," said Mitchel. "The Broad'Tron has more of a fat modern tone with an output that overdrive and distortion circuits will love to gobble up. You still get some trademark Gretsch twang in tandem with a sopping wet reverb."
After claiming that the G5655TG is for "just about everyone," Mitchell concluded his review as follows:
"You get killer playability and tone in a scaled-down affordable package with lashings of eye-popping Gretsch curb appeal. What's not to love? There's every chance our little orange crush could be your next big squeeze.