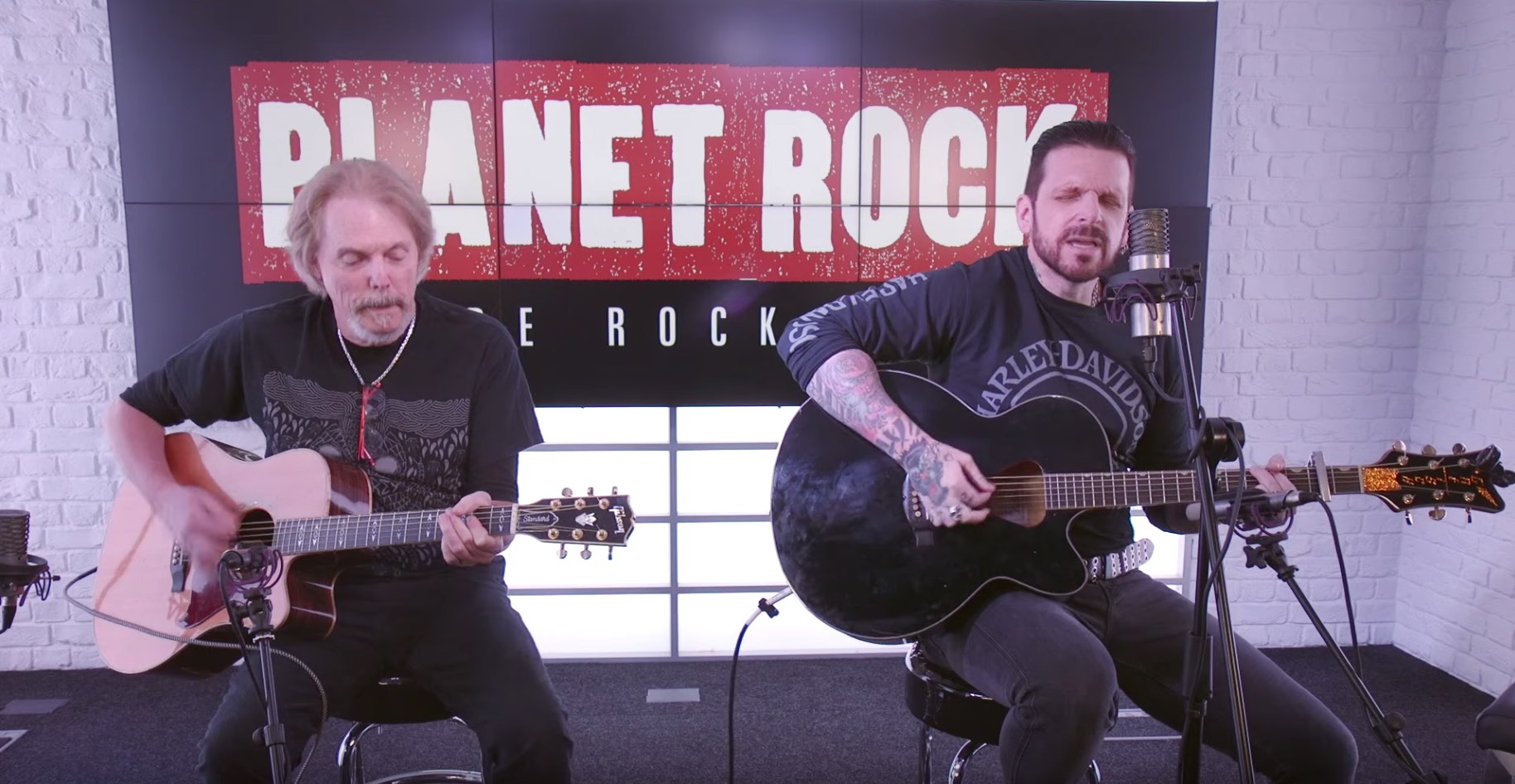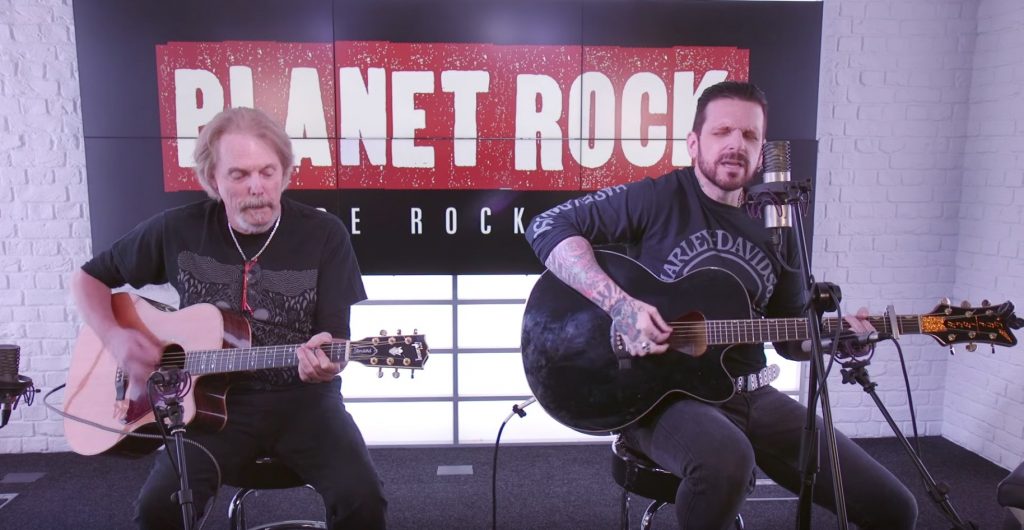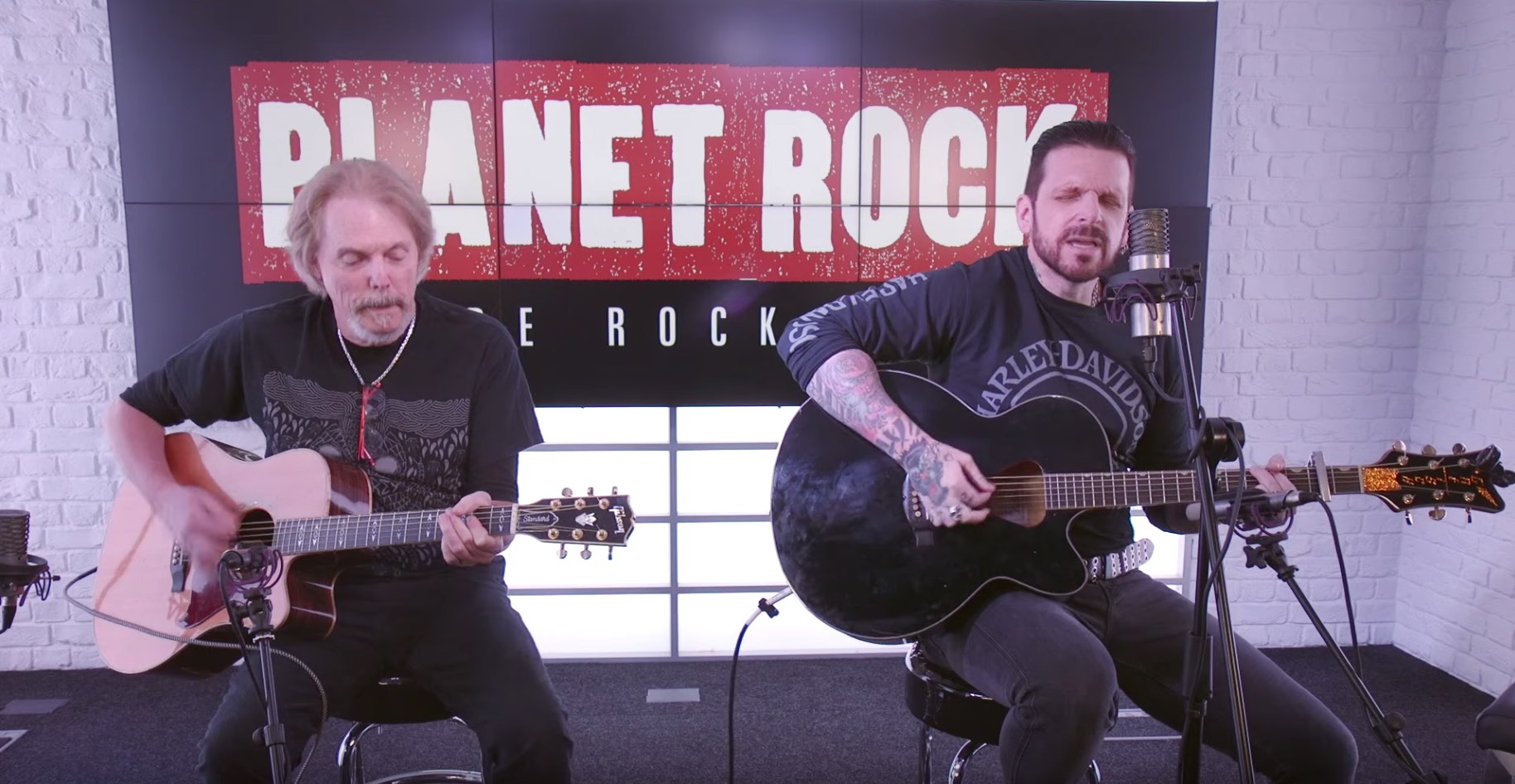 Ricky Warwick and Scott Gorham of Black Star Riders paid a visit to Planet Rock studios in the U.K., and treated the crowd to a stripped down set of material off new album release Another State of Grace, as well as other Black Star Riders classics.
Equipped with his Gretsch G5022CBFE Rancher Falcon, Warwick gave a spirited debut performance of new singles "Tonight the Moonlight Let Me Down" and "Ain't the End of The World" before tearing into Black Star Ridesr anthems "Bound For Glory" and "All Hell Breaks Loose."
Another State of Grace was released Sept. 6 via Nuclear Blast records. Give this rockin' show a listen below, and catch Black Star Riders in concert here.