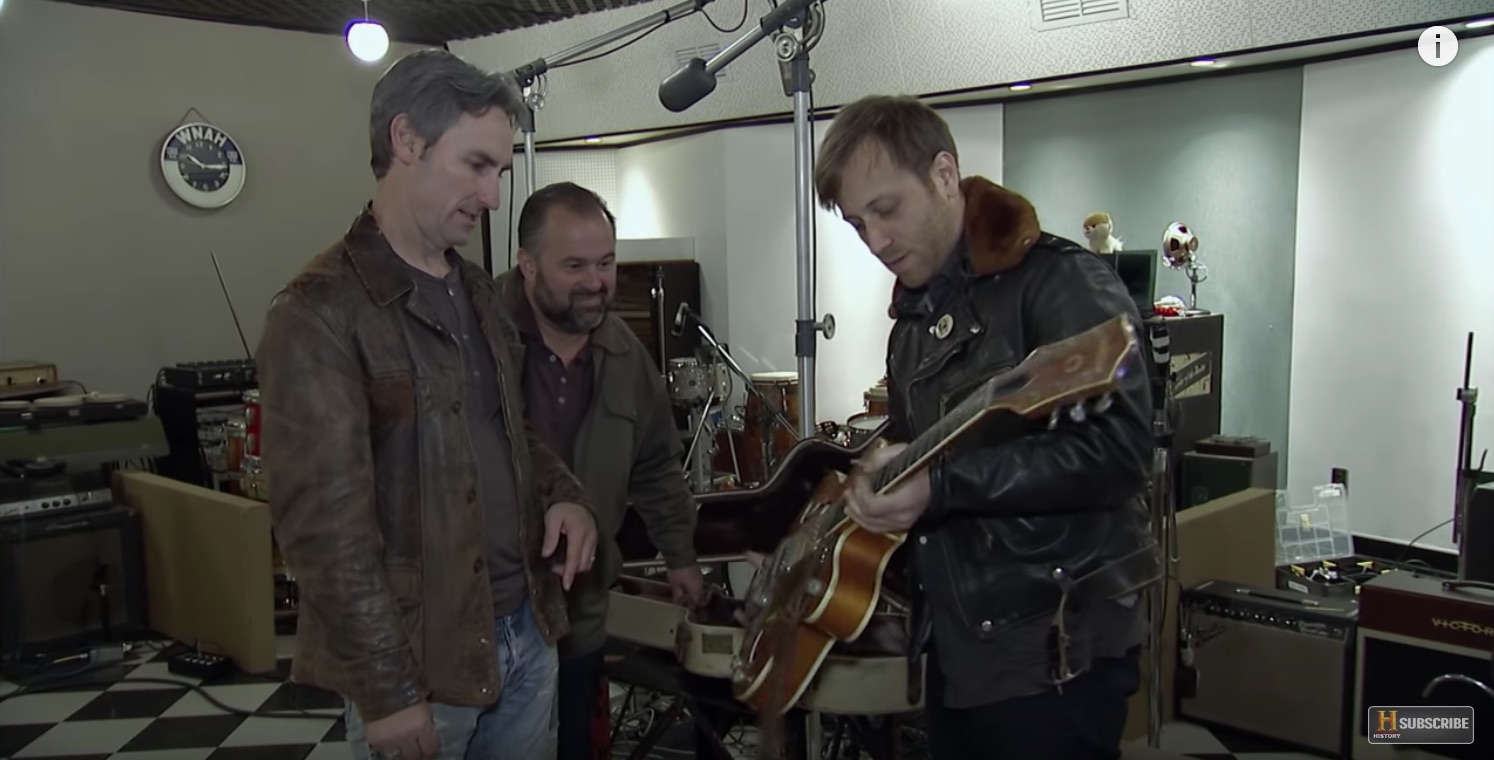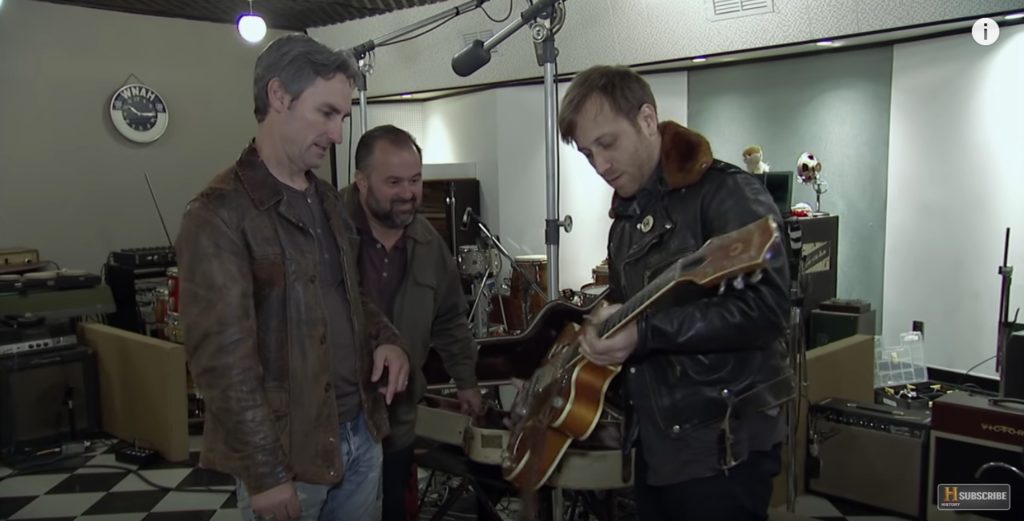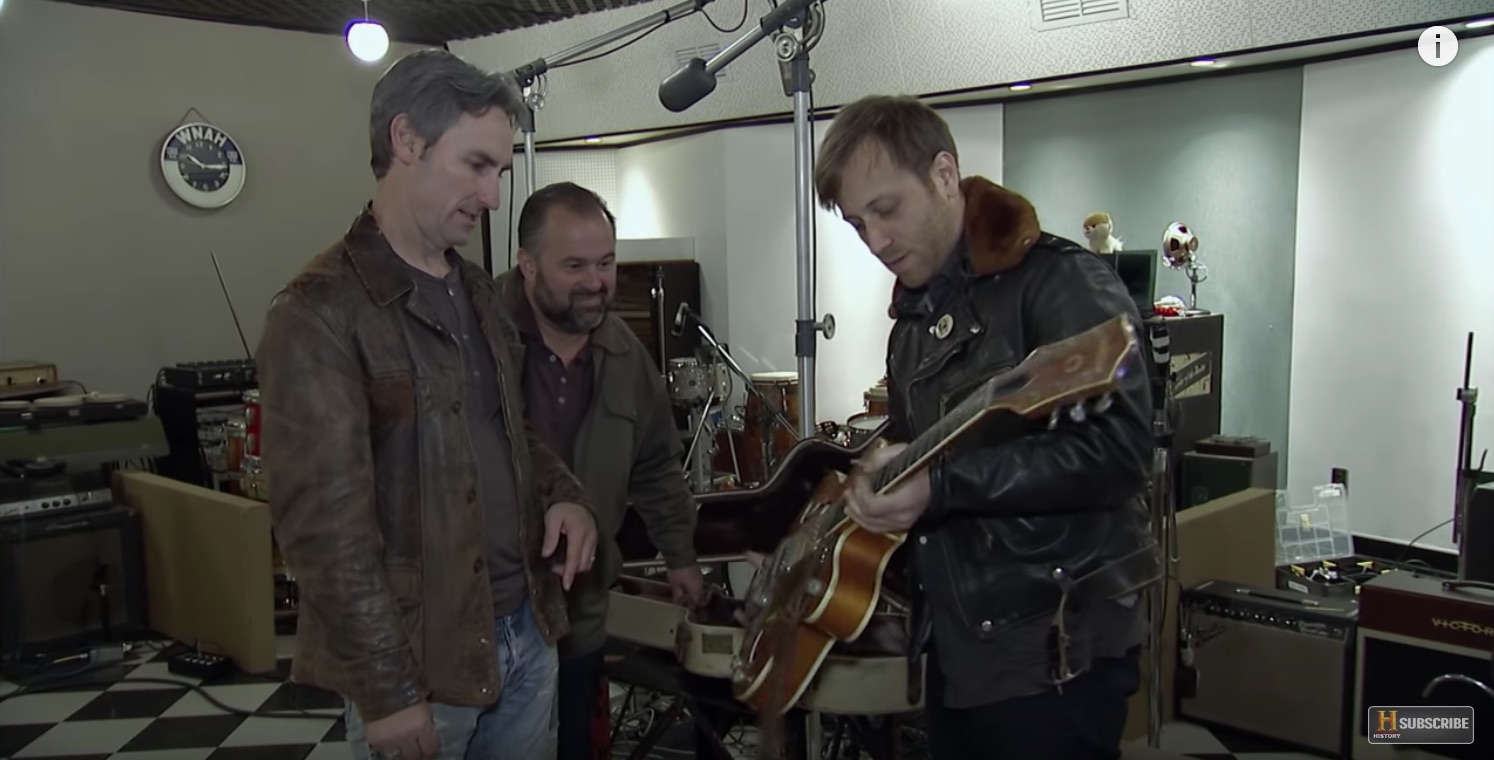 Appearing on the cover of Vintage Guitar's October issue, the Black Keys' Dan Auerbach also sat down with magazine for a terrific in-depth Q&A covering the inspiration and recording process of the rock duo's ninth studio album Let's Rock, which he says is "an homage to electric guitar."
"We didn't even talk about it," said Auerbach on the unorthodox approach he and drummer Patrick Carney took to writing Let's Rock. "Honestly, we didn't listen to any music to get inspiration from anything! We got into the studio, made fun of each other for about 30 minutes, then started playing. I had a microphone, and this is what came out. We were really flying by the seat of our pants."
And when it comes to recording, it's as author Ward Meeker notes, "Auberbach uses gear like a roofer uses nails."
"I love all that shit — I obsess over it," said Auberbach. "I love all that little weird stuff I've been collecting for over 20 years and still use, you know? There's magic in all those little links in the chain."
One of those magical instruments that saw a lot of use was "Rudy," a '58 Gretsch 6120 that he scored by making a television show appearance.
"I got Rudy from Mike Wolfe [co-host of the History Channel program American Pickers]," said Auerbach. "We ride motorcycles together. After he bought it, he was like, 'Are you interested in this?' I said, 'Hell, yeah!' So, I went on the show to get it. I've used it so much — I used it almost every day. I never knew anything about Filter'Trons until I met Rudy. My mind was blown."
Auerbach loved the tone of Rudy, especially when he ran through his go-to Flot-A-Tone amp.
"[The tone] reminded me of AC/DC and big, huge rock 'n' roll chords," he said. "It's crunchy, but also, you hear each note. Totally unique."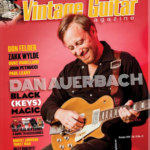 Grab a copy of Vintage Guitar for Auerbach's full interview, and catch the Black Keys on tour in support of Let's Rock here. And to learn more about Rudy, watch the American Pickers episode below.