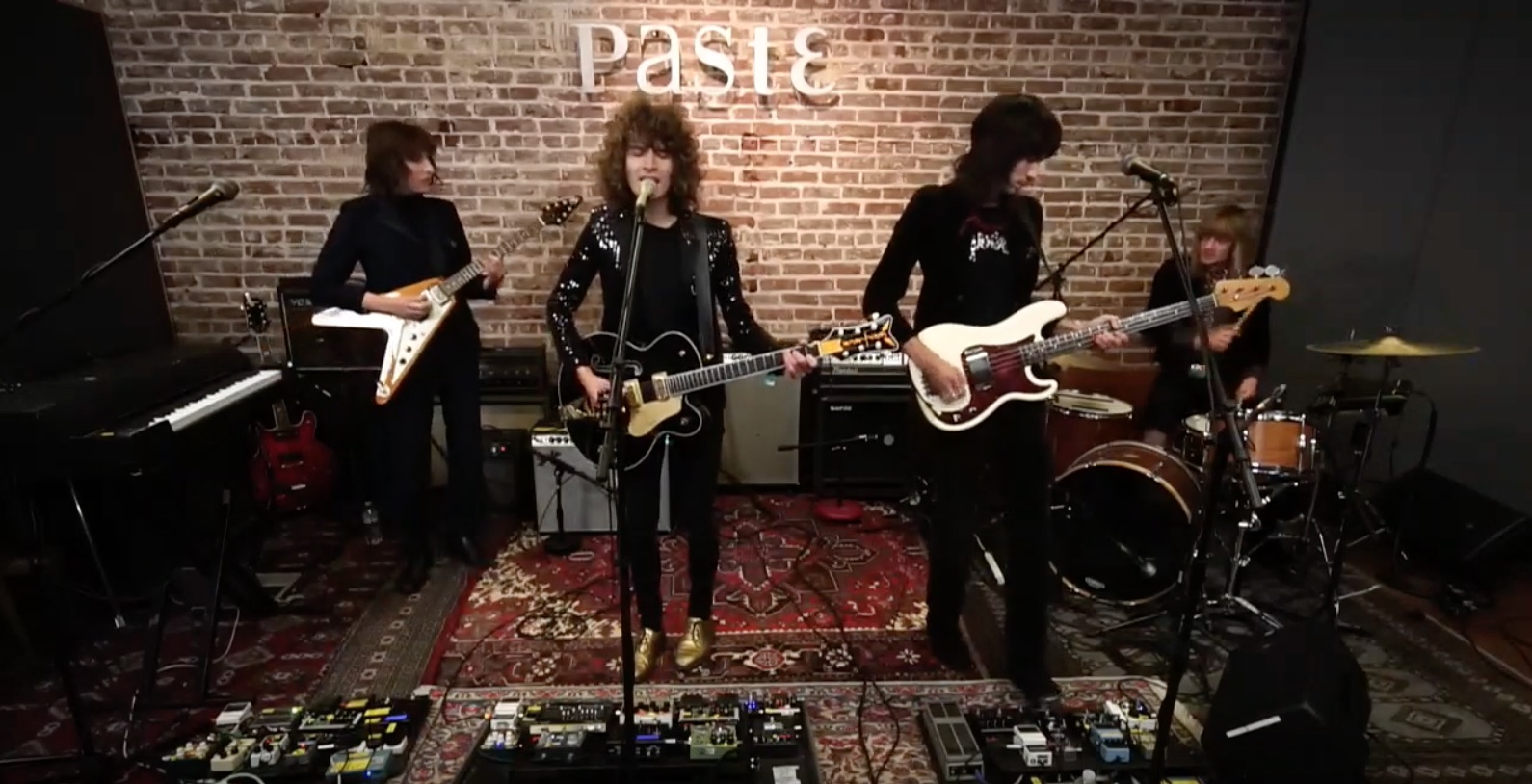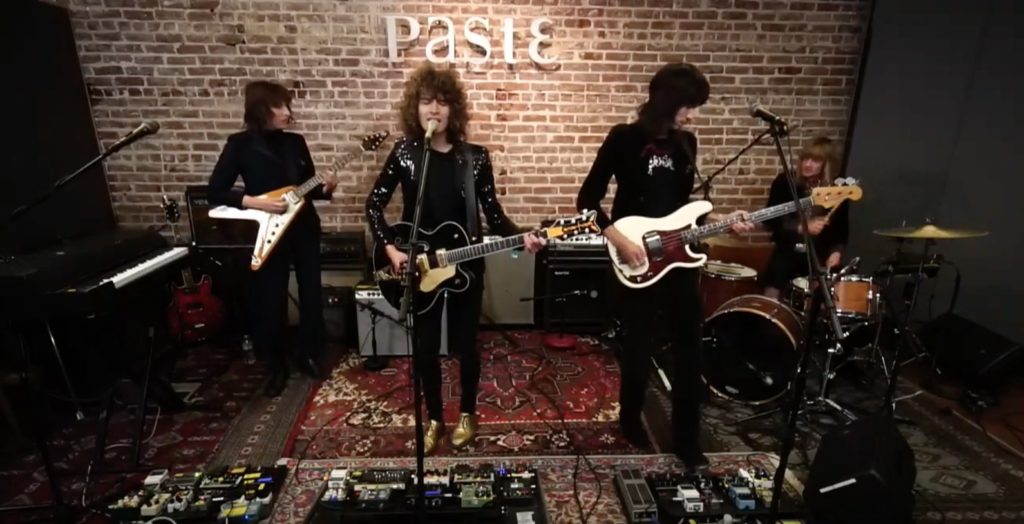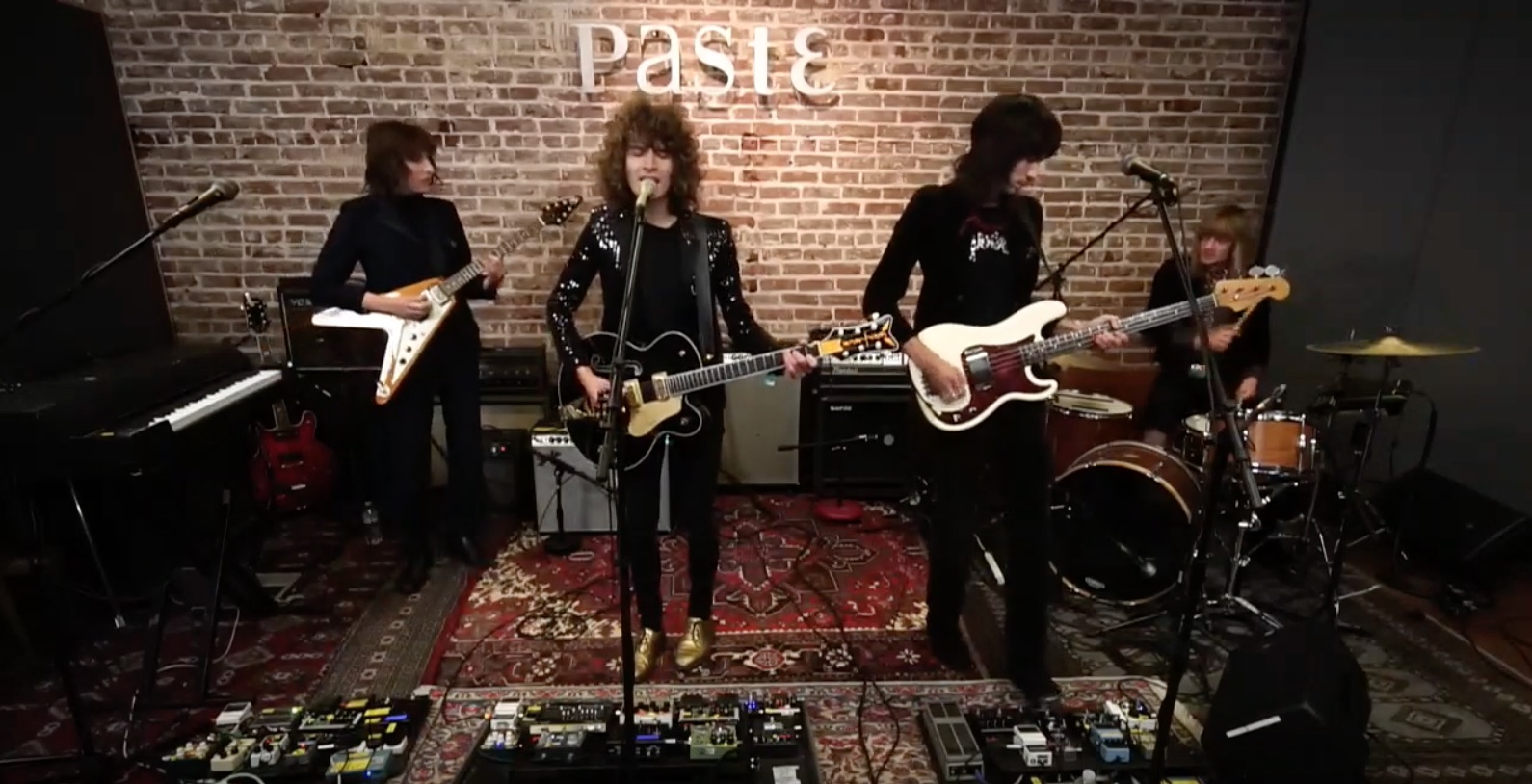 Before their headlining show at Atlanta's The Masquerade last night, Brit neo-psych rockers Temples paid a visit to Paste Studios ATL for a live performance that featured songs off their recent album Hot Motion.
Frontman James Bagshaw looked dapper on his G6136T-BLK Players Edition Falcon as he riffed through trippy renditions of "The Howl," "You're Either On Something" and "Holy Horses."
Bagshaw and company been busy touring in support of the album, which dropped in late September on new label, ATO Records. The album also marked its first since the departure of drummer Samuel Toms.
"It felt like there was a darker edge to what we were coming up with and we wanted to make sure that carried through the whole record," said bassist Thomas Walmsley. "It's not a ten track, relentless rock record from start to finish, it's got a lot of light and shade and more tender moments, but that heavier, darker sound is something we wanted to explore further."
Sample the album for yourself with the Paste session, as well as with the band's vibrant music video of the record's title track. Interested in seeing them live? Tour dates here.