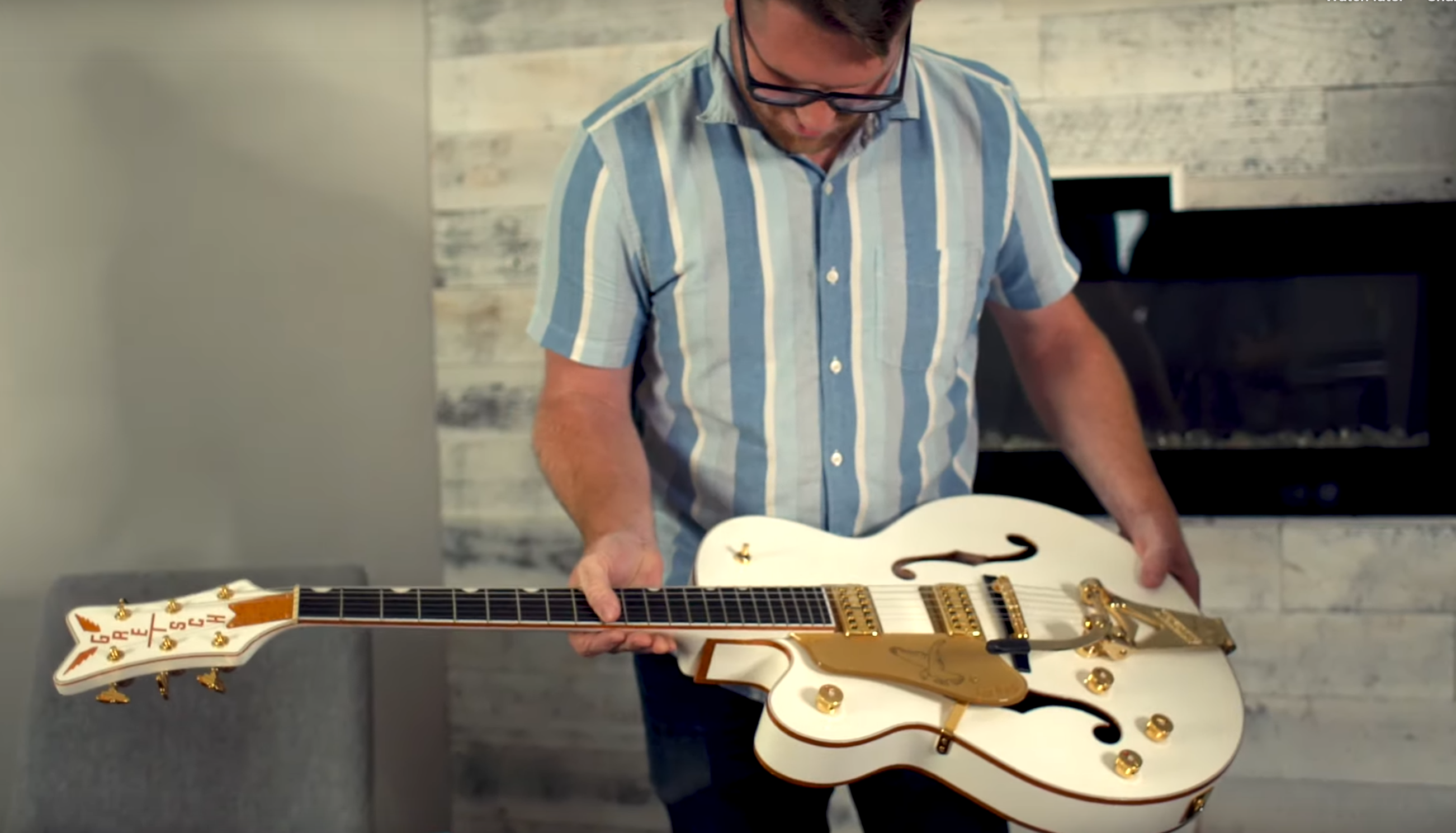 Longtime Gretsch guitarist Wes Lunsford of country duo the Young Fables became an official Gretsch endorser in March of this year, but as a lefty he had to wait a few months to get his dream guitar — Players Edition White Falcon.
When the moment finally arrived, cameras were rolling. "It sounds cliché but it's probably a highlight of my life," gushed Lunsford in the video below. "Even before I could even play guitar, the look of Gretsch guitars has always fascinated me. They are the Cadillac of guitars. They are the highest form of awesome. Being able to sit down in the Gretsch booth at NAMM in Nashville and have Fred Gretsch and his wife and just everyone watching us, it was incredible. It's sort of surreal."
Watch the action unfold with this quick unboxing clip …

And for those who don't know anything about this endearing act, allow us to make an "introduction."
Lunsford and his partner, three-time American Idol vet Laurel Wright, are a promising act that built a grassroots following in the country/Americana genre, bolstered by national radio exposure from regular appearances on The Ty Bentli Show and an appearance on USA's showcase television series Real Country featuring Shania Twain.
In 2017, they began experimentally shooting about the process of writing, recording and performing a song live. As they geared up to release sophomore album, Old Songs, with "Daddy's Girl" as the featured track they had been filming about, Laurel's younger 19-year-old sister died in a tragic car accident. Eight months later, Laurel's father Ron died unexpectedly from a heart attack.
The documentary, The Fable of a Song, wound up chronicling the emotional and precious last moments Laurel had with her family. Directed by Andy Strohl, The Fable of a Song is slated for a winter 2020 release, but the moving trailer can be viewed below.