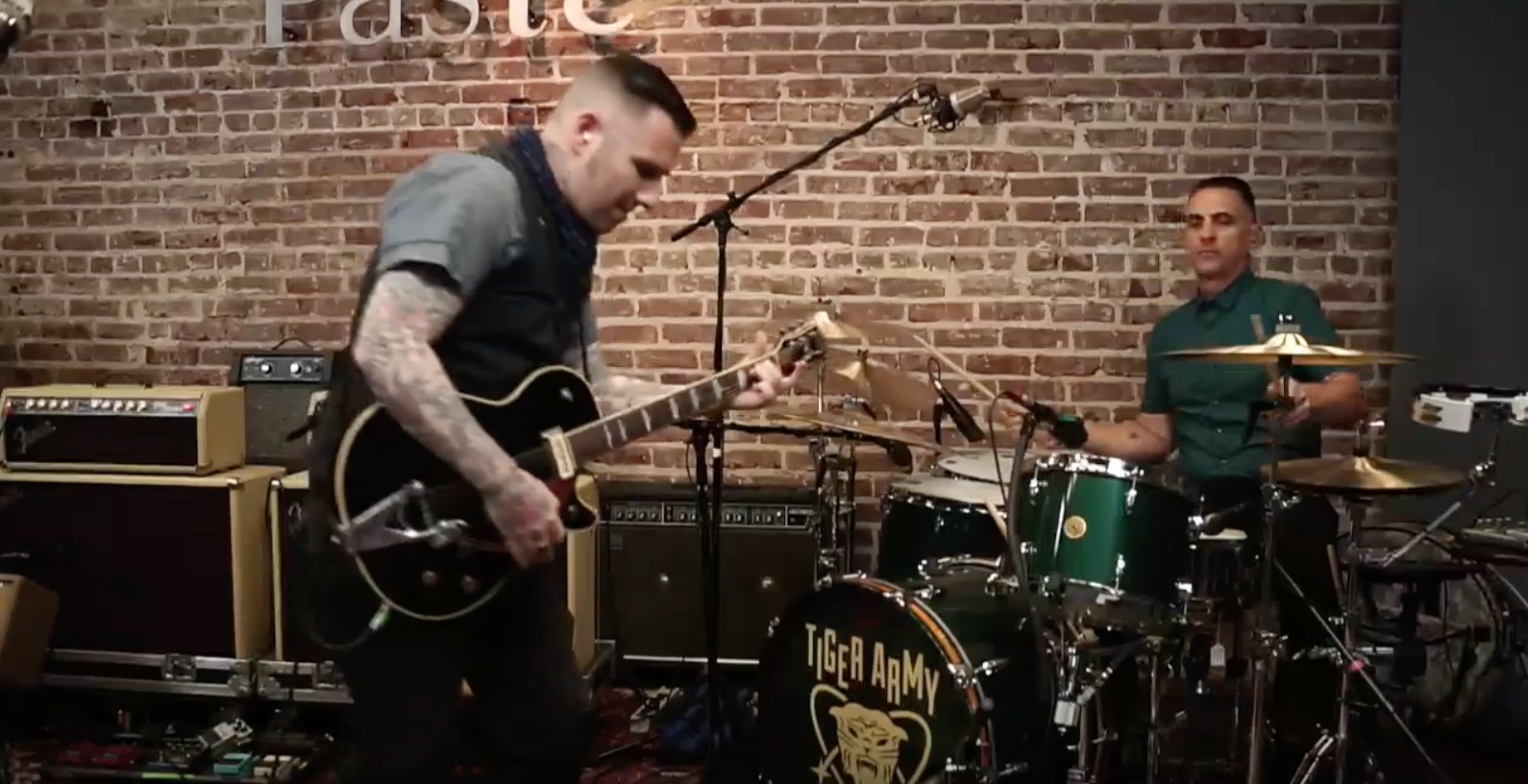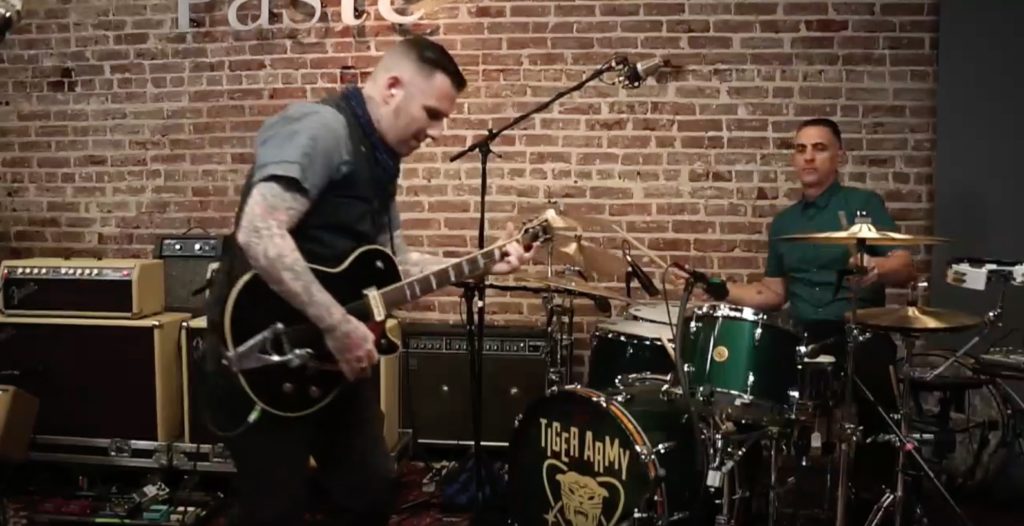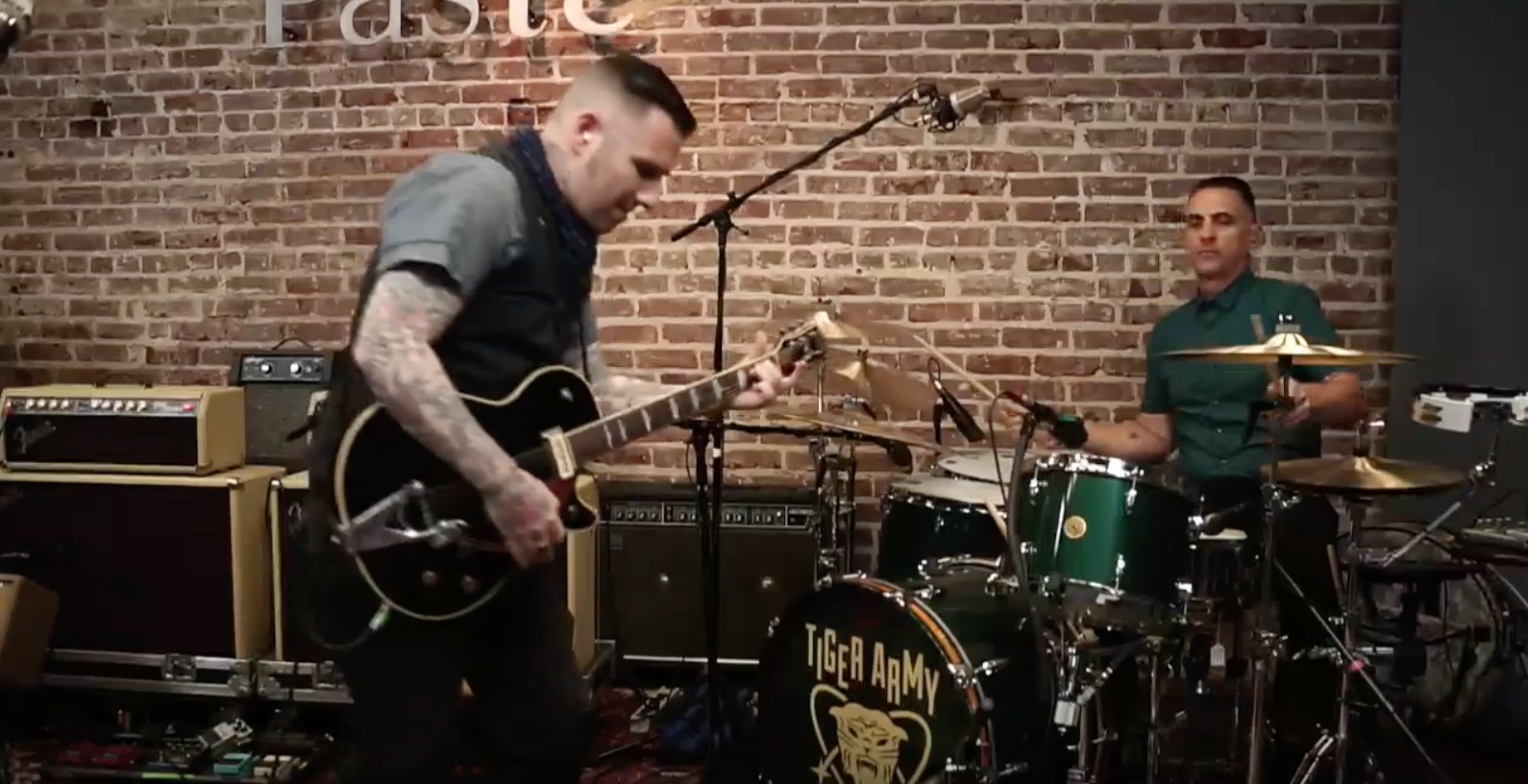 September was a big month for Tiger Army frontman Nick 13.
The psychobilly/Americana crooner first enjoyed the launch of his Gretsch G6128T-N13 Limited Edition Nick 13 Signature Jet, available exclusively at Chicago Music Exchange. Then, on Friday the 13th, his band Tiger Army dropped sixth studio album Retrofuture.
"Nick 13 paints a picture of America we all like to imagine," writes Punktastic's Tom Walsh in a review of the new album. "An expansive country of top-down Cadillacs, motels with flashing neon signs, and promises of 'HBO TV.' Milkshakes in late-night diners, steak dinners, and women in polka dot dresses and Bettie Page hair.
"It seems a simpler place – free from the consuming world of social media, fake news, viral marketing and fascistic governments.
"The country Nick 13 and Tiger Army portray is the one we want to live in. And with 'Retrofuture,' for 45 minutes, you can take yourself there and live that slice of Americana we keep being told has been burned to the ground. Make America Retro Again."
For a taste of what the album has to offer, Tiger Army swung by Paste Studio ATL for an intimate and lively performance of a couple songs.
Nick 13 and company breezed through "Prelude: Tercio De Muerte" and "Devil That You Don't Know" on his new signature Jet before closing out the gig on a G6134T-58 Vintage Select '58 Penguin for the twangy little ditty "Night Flower."
Watch Tiger Army in the full video below, and catch them on tour in support of Retrofuture here.