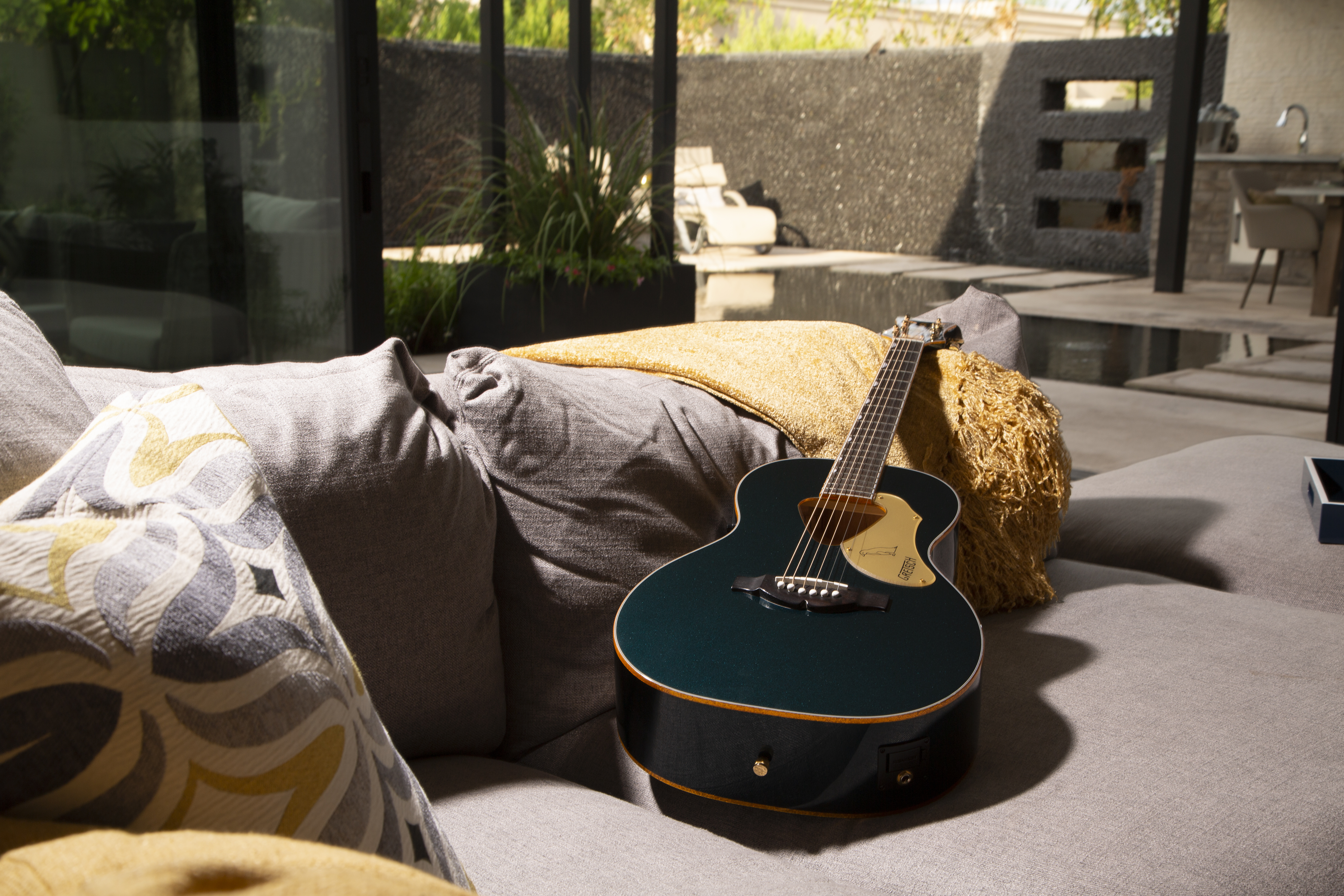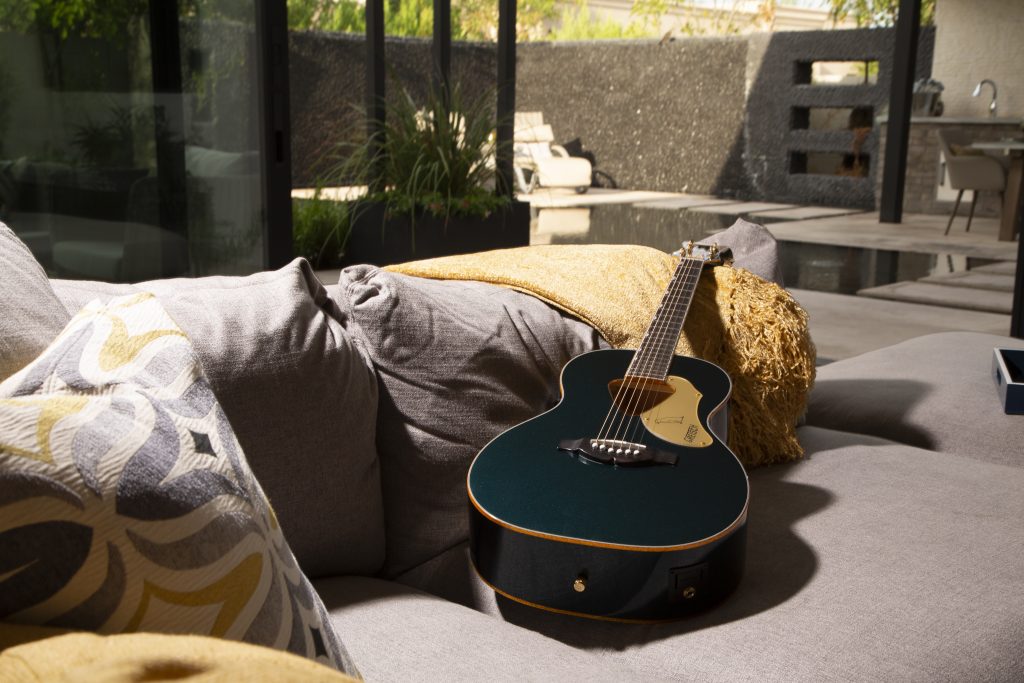 In Guitar Player's Holiday 2019 issue, the Gretsch G5021E Limited Edition Rancher Penguin Parlor scored the magazine's Editor's Pick award.
In his review, Jimmy Leslie marveled at the model's beautiful design and expressive voice.
"One look at the Penguin Parlor will tell you the guitar maker hit its target," wrote Leslie. "The glitz factor is off the chart, especially for an acoustic instrument."
The spruce top and maple back and sides of the G5021E are dressed in a stellar Midnight Sapphire finish, accented with gold sparkle binding and stylish white/black/white/black purfling.
"The finish appears to me to as deep green with a hint of blue," noted Leslie. "It looks downright ravishing against the royal purple plush lining of the guitar's case!"
Leslie also praised the Fishman Presys pickup/preamp system for delivering "snappy articulation" and "potent punch that seems to intensify the instrument's low end and magnify its overall tone."
"Everything sounds well defined when moving from string to string and from note to note," he wrote.
Leslie's final thoughts on the new G5021E?
"Gretsch's G5021E Limited Edition Rancher Penguin Parlor is an ideal stage instrument for players in search of a fabulous look, strong amplified tone and easy action out of the box," he concluded. "It's also a fine home, office or travel companion that's well suited to fingerpicking and vocal accompaniment. Overall craftsmanship is quite nice for the price, making the Penguin Parlor a solid value for the money."
Read Leslie's full Guitar Player review of the G5021E here.