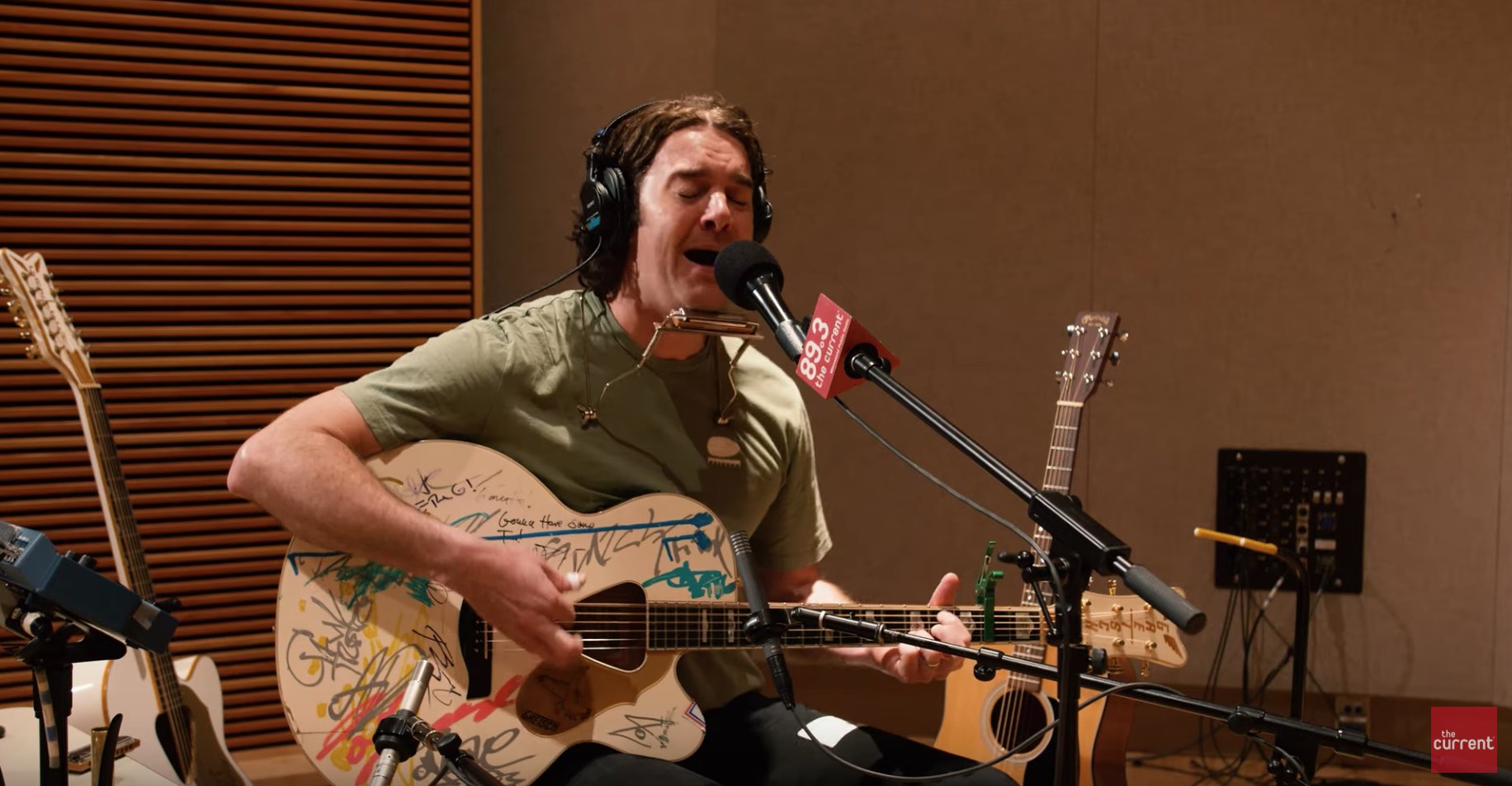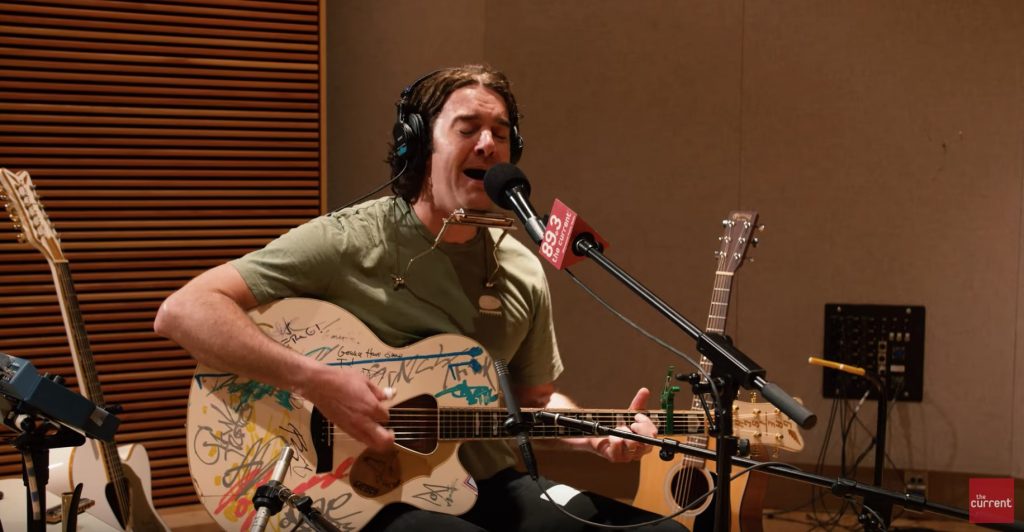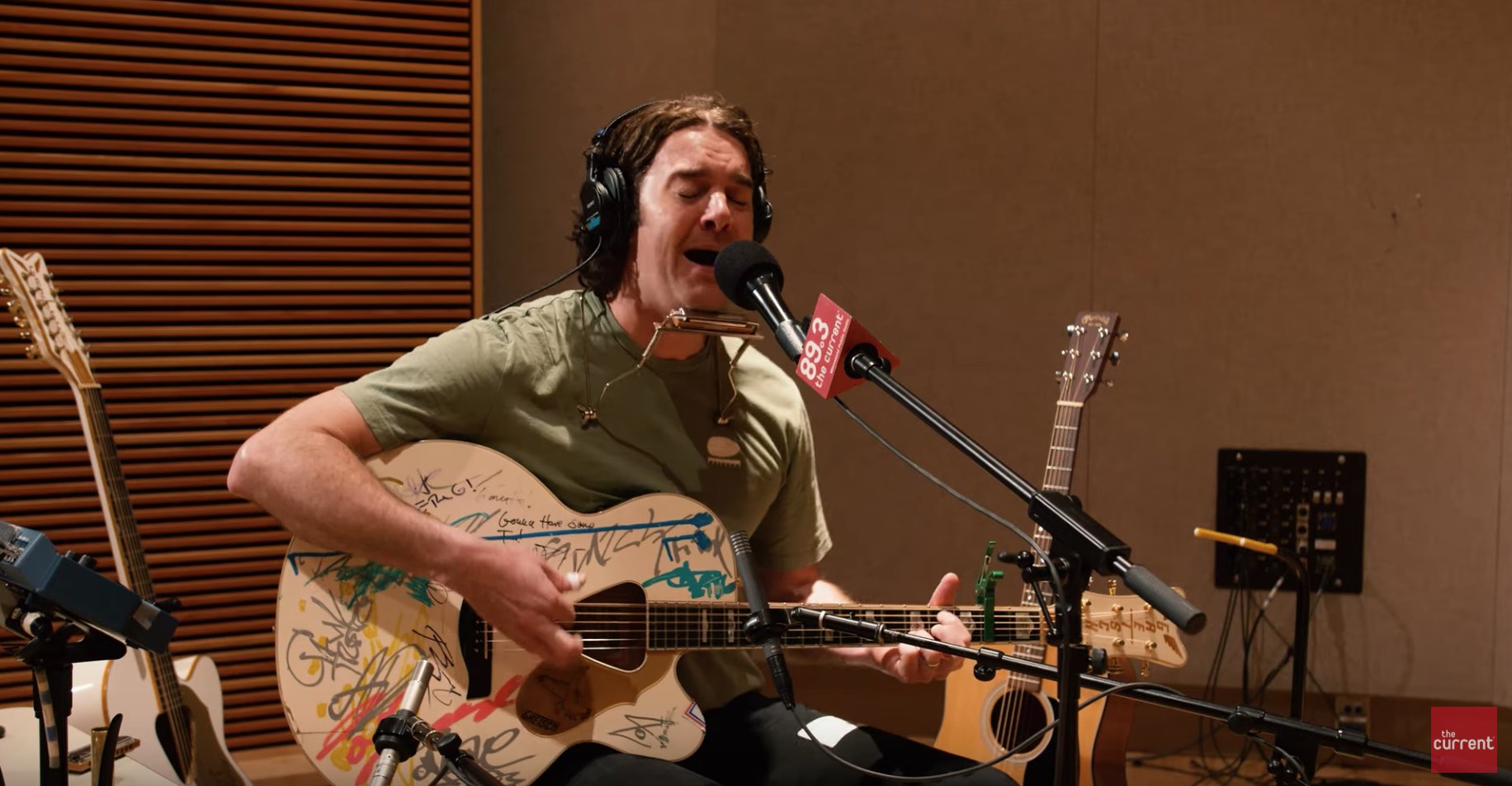 G. Love recently paid a visit to The Current studios in Minneapolis, Minn.,where the guitarist discussed collaborating with decorated blues musician Keb' Mo' on his latest release, The Juice, as well ashis history with Gretsch.
"I had a signature series Gretsch that was kind of a reissue of the '69 Corvette guitar," said G. Love in the interview. "I was working with them for about five years. They're a great company. They sent a bunch of guitars my way to check out. The White Falcon acoustic is a pretty striking guitar because it's white with gold inlay. It sounds really good! It's got a great pickup system in it and was great out of the box."
Throughout the interview and with the help of his graffiti-adorned Gretsch G5022CWFE Rancher Falcon, G. Love treated the studio to stripped down renditions of songs from The Juice including "SoulBQue," "Go Crazy" and the title track.
"The Gretsch acoustics really sound great," said G. Love. "I like to change up the look of some of the acoustics I use. [The G5022CWFE] has a different thing than say this Martin… because it's painted. To me it feels different than having a regular wood guitar that's stained!"
G. Love also shared how collaborating with Keb' Mo' helped him to raise the bar with his newest effort.
"He's a very meticulous guy, which is good for me because I'm not a meticulous guy" said G. Love. "It was really a master class not only in the blues but in music. The writing [on The Juice] I think is some of my greatest tunes I've ever had a chance to record."
Listen to The Current's full interview with G. Love here and catch his in-studio performance of "SoulBQue" below.