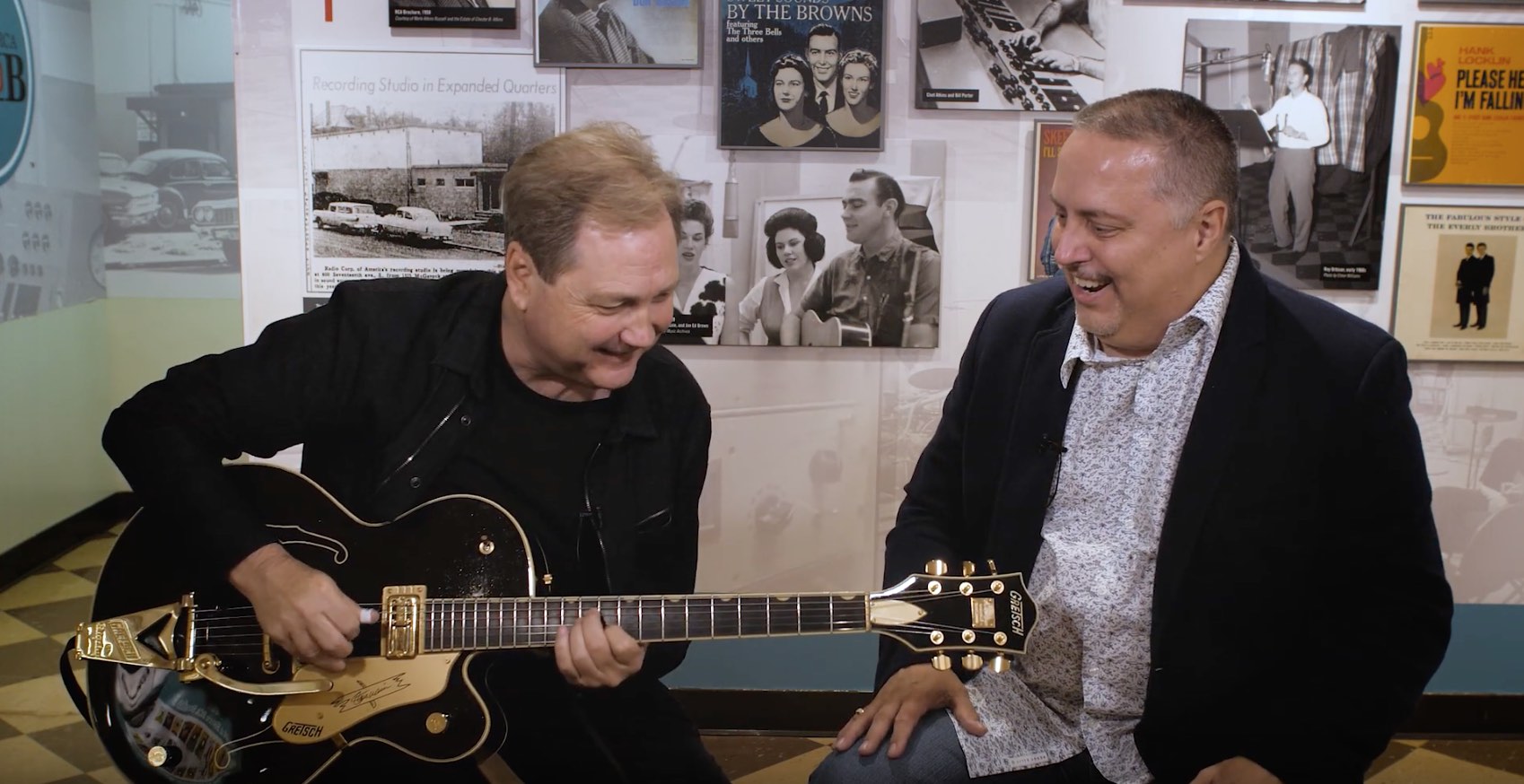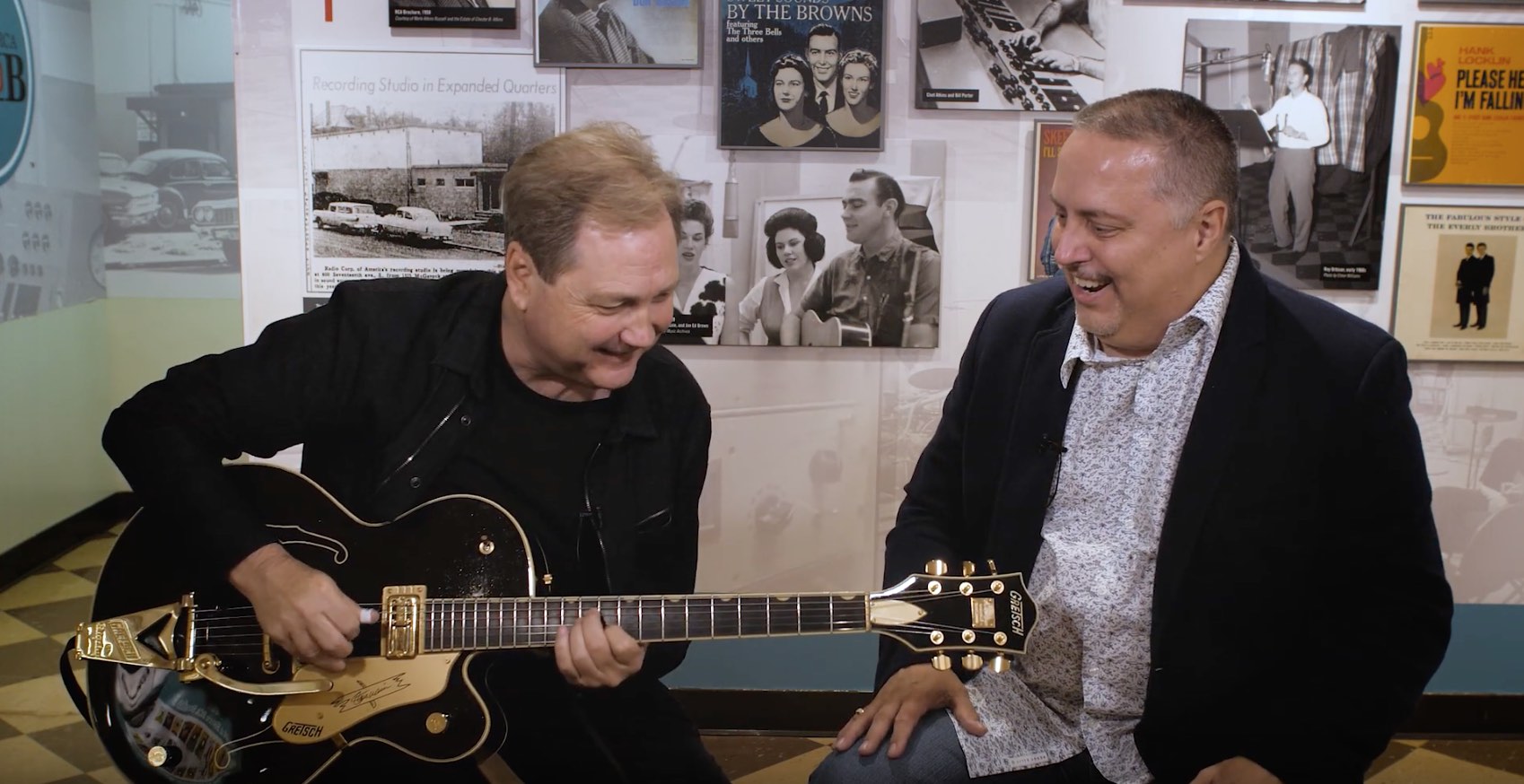 FOX17's Eric Dahl caught up with Steve Wariner at the famed RCA Studio B in Nashville for a wide-ranging chat that included his early bass player days, memories of Studio A and working with Chet Atkins, his latest projects, collaborating with Megadeth's Dave Mustaine and of course, his Gretsch G6120T-SW Steve Wariner Signature Nashville Gentleman.
Wariner, his son Ryan (a skilled rock 'n' roll guitarist) and famed Nashville-based luthier Jeff Senn spent two years working on his signature design with Gretsch, making sure that the instrument would cater to a diverse range of genres and picking styles.
"Both guys brought their own unique stuff to it," said Wariner.
Wariner also reflected on recording with thrash titan Dave Mustaine on a track off Megadeth's fifteenth record Dystopia.
"I love Dave Mustaine!" shared Wariner. "Dave called and said 'I need steel guitar on this track; I heard you played?' I said, 'Well, I'm a hack steel player but I know some really good ones in this town!' And he said, 'No, why don't you bring your steel and come down.' So there I went with my Emmons and I go down and worked up these parts."
Watch Dahl's full interview with Wariner below.